New graphical user interface - with the myGUI® you take control!
Safe, self-explanatory, simple – that's how easy the system control in the control room can be summarized with the myGUI® (GUI: Graphical User Interface). Thanks to a new design in the individual 3D layout of your control room, now even more effective in practice test. Intuitive and lightning-fast – with just one click, you can control workstations, large-screen technology, cameras, meeting rooms, lighting, media, air-conditioning and building technology. When operating the myGUI® you have the choice: Mouse or CommandPad, touch gestures or optional voice commands are available.
Intuitive: Designed in the 3D layout of your control room
Touch-optimized: lightning-fast switch-on of all systems with a tap of your finger
Clearly arranged: Only one mouse and one keyboard operate the workstation
Safe: Confident operation in stressful situations
Comprehensive: Operation of workstations, large-format systems, cameras, meeting rooms, media technology and much more
Compatible: No installation on your computers necessary

myGUI®: all systems available in seconds
New layout, new flexibility! As a user interface for the real-time control system MultiConsoling®, myGUI® is already used in hundreds of control rooms. The clear, intuitively understandable arrangement of text buttons and source lists – also for the structures of external rooms – guarantees effortless and confident control of all systems in the control room.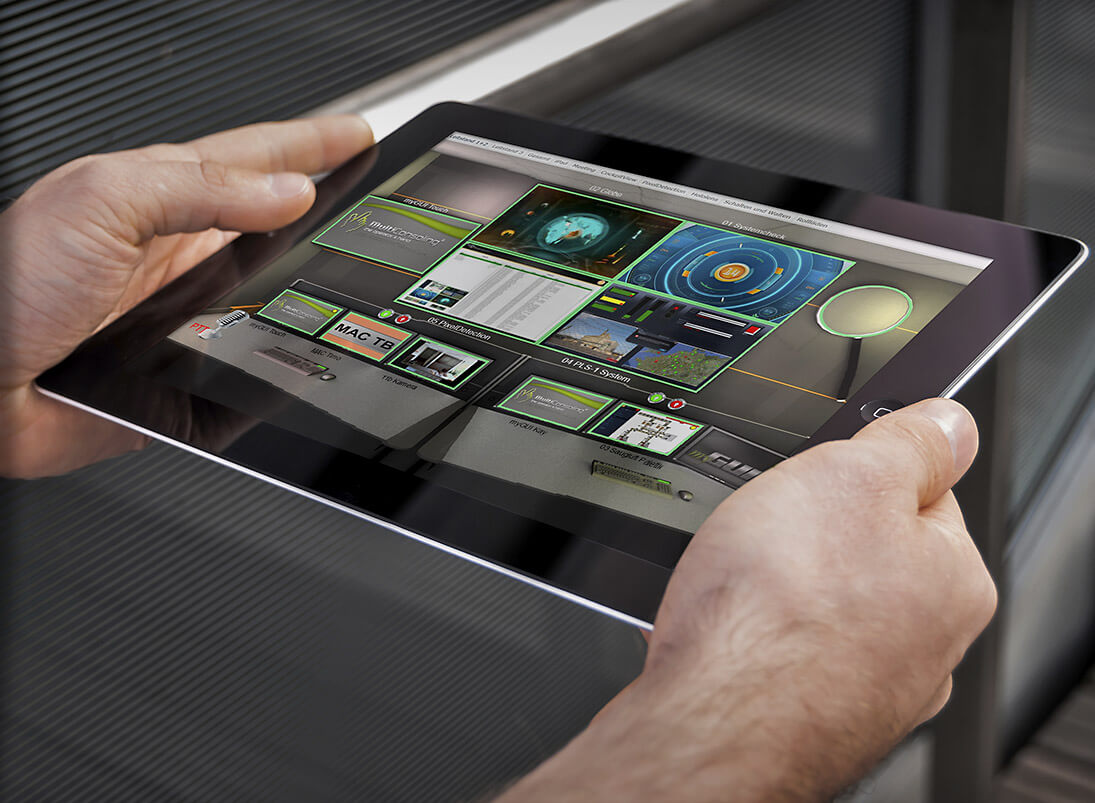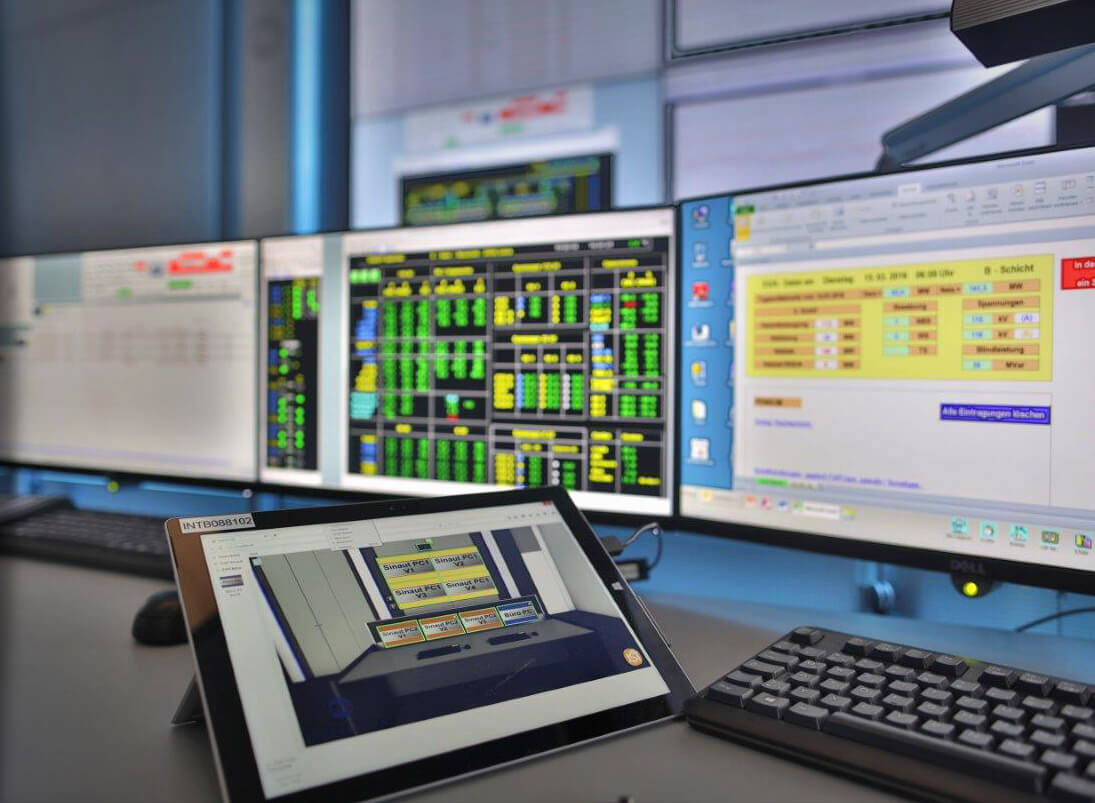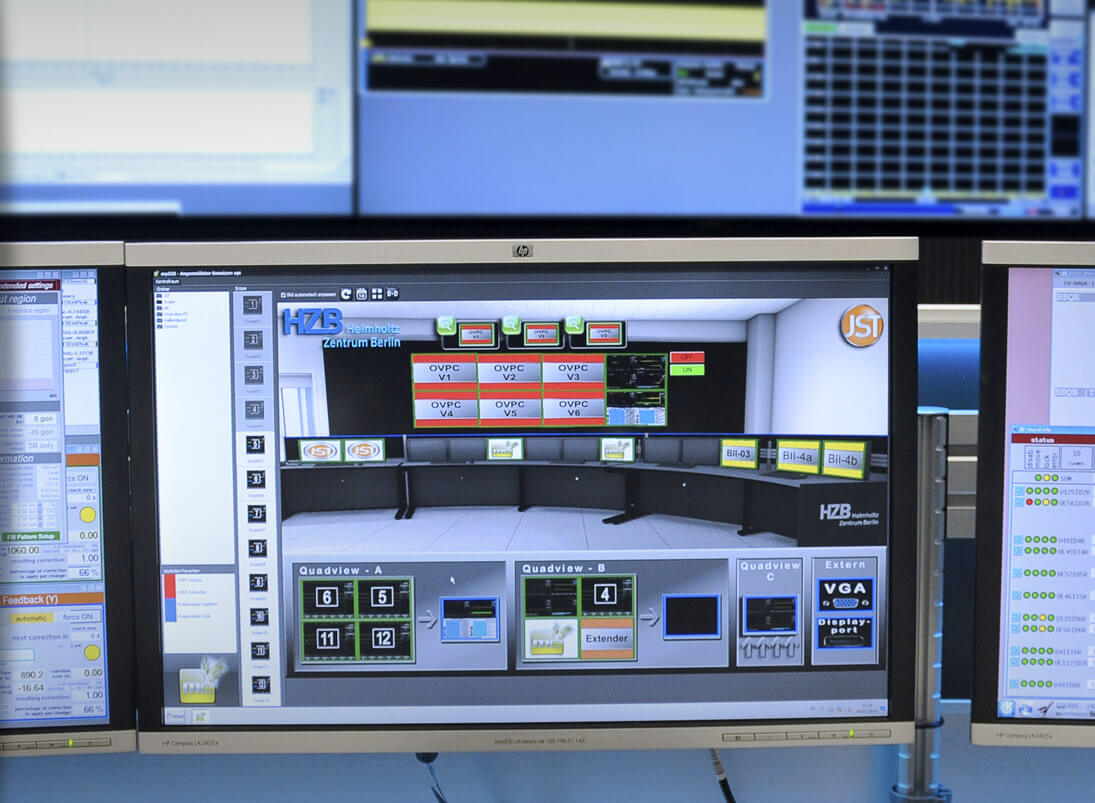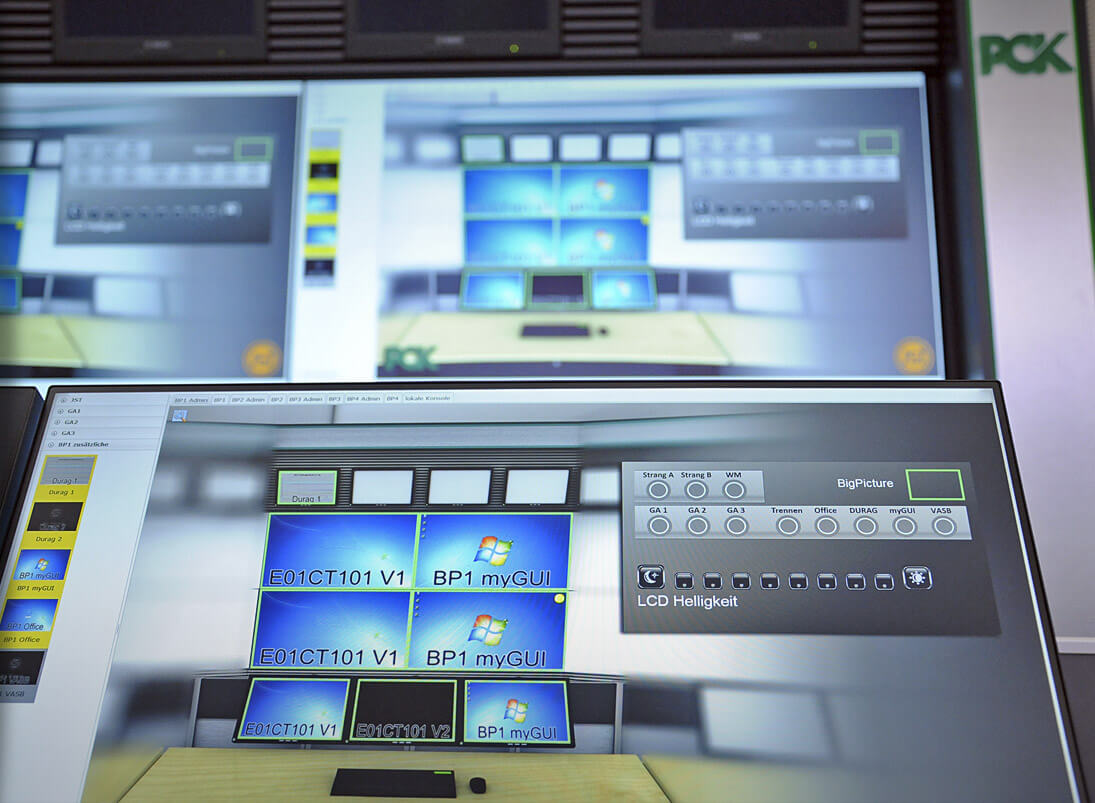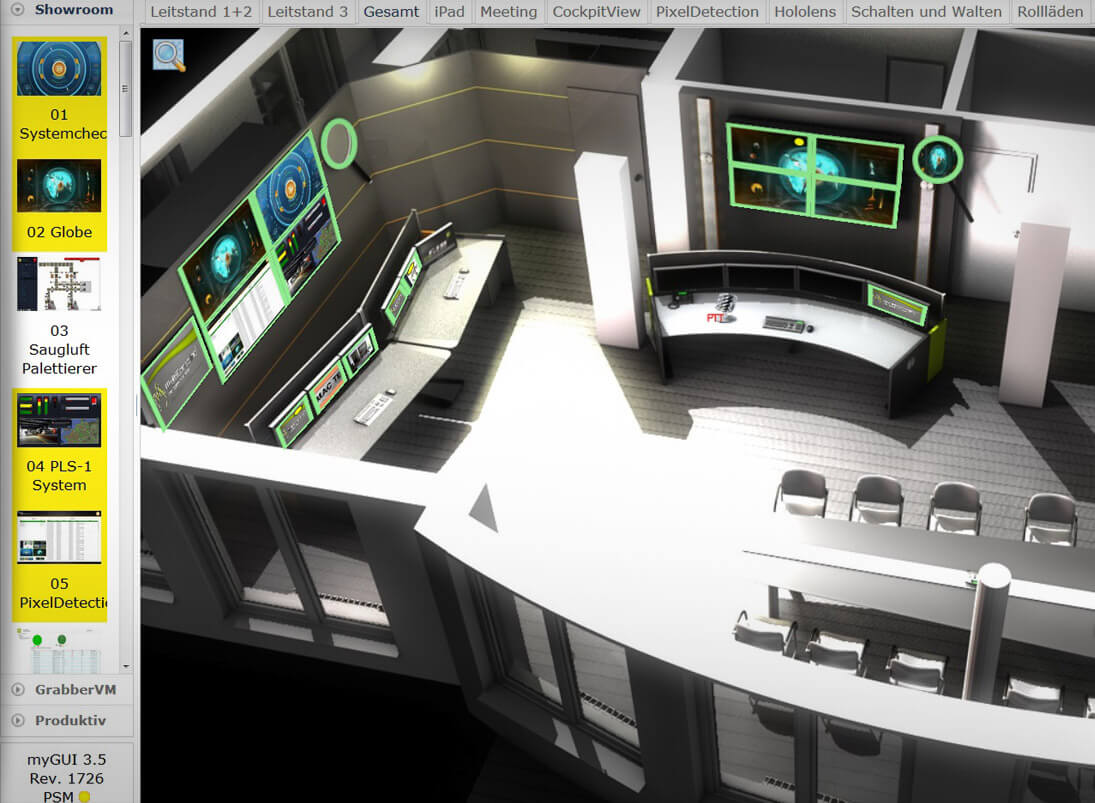 Learn more about the myGUI® user interface in our videos
https://www.youtube.com/watch?v=dVNqUP97cWw
https://www.youtube.com/watch?v=rjtOoTvp5Q4
Control your entire control room infrastructure intuitively with one click!
The self-explanatory myGUI® user interface in the 3D control room layout enables even inexperienced operators to call up complex operating scenarios within seconds.
Experience more at a planning workshop in

Having a vision of the future is good. Experience is better!
Visit the control room simulator, unique in Europe, which combines state-of-the-art technology and the latest ergonomic know-how. The control room of the future. The extraordinary: Here you can touch everything and try it out for yourself.
MAKE AN APPOINTMENT
The tour of the control room simulator is free of charge.
We kindly request that you register and reserve your appointment.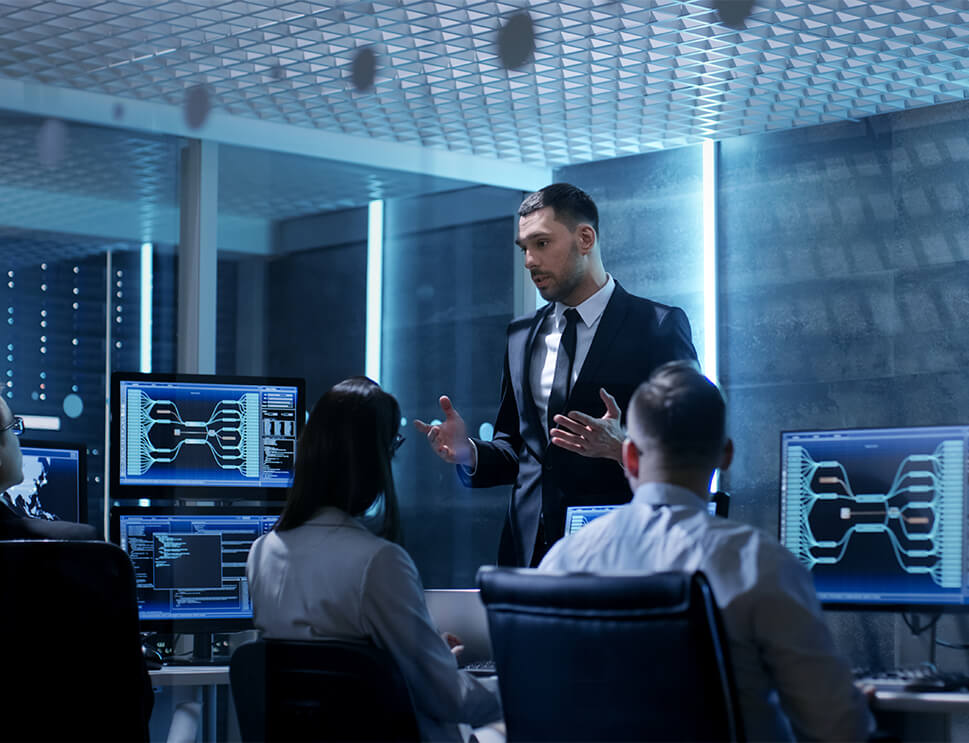 What would you like to do next?
I would like