Control center for natural gas supply in Europe
Dornum in East Frisia is extremely important for Europe's gas supply. This is because the Norwegian company 'Gassco AS', which is wholly owned by the Norwegian State, operates a gas landfall facility. In this plant, natural gas is transported by pipeline from Norway to Dornum and made available for the European market.
For highly available operation of the plant, the technology is monitored and controlled around the clock in the new control center . JST was commissioned with the spatial and large display wall planning. After successful planning, JST also received the order for the complete delivery.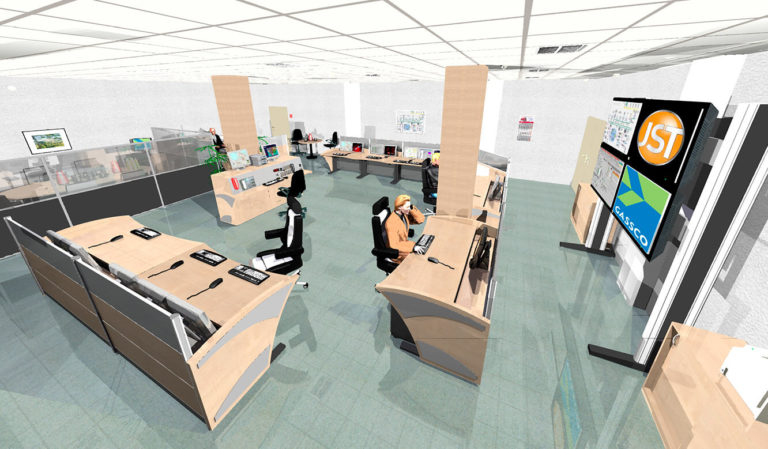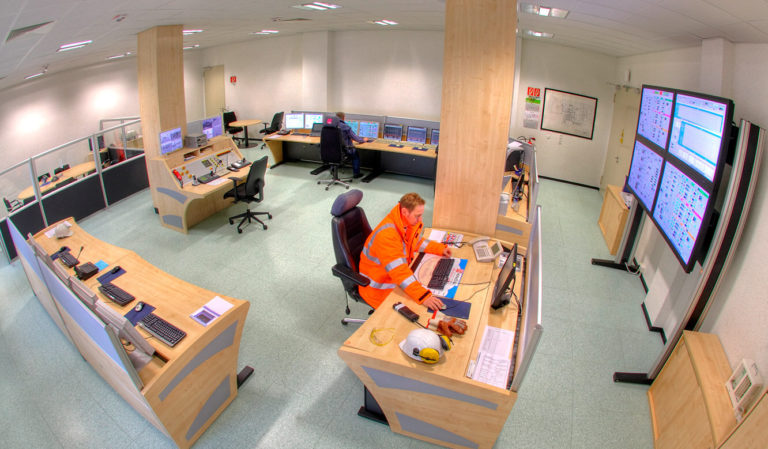 Gassco Dornum: New control center Photorealistic 3D planning and reality
Reference projects of JST (selection)