Client:


Kategorie: IT control station, CRITIS.
With outstanding service to the new IT control center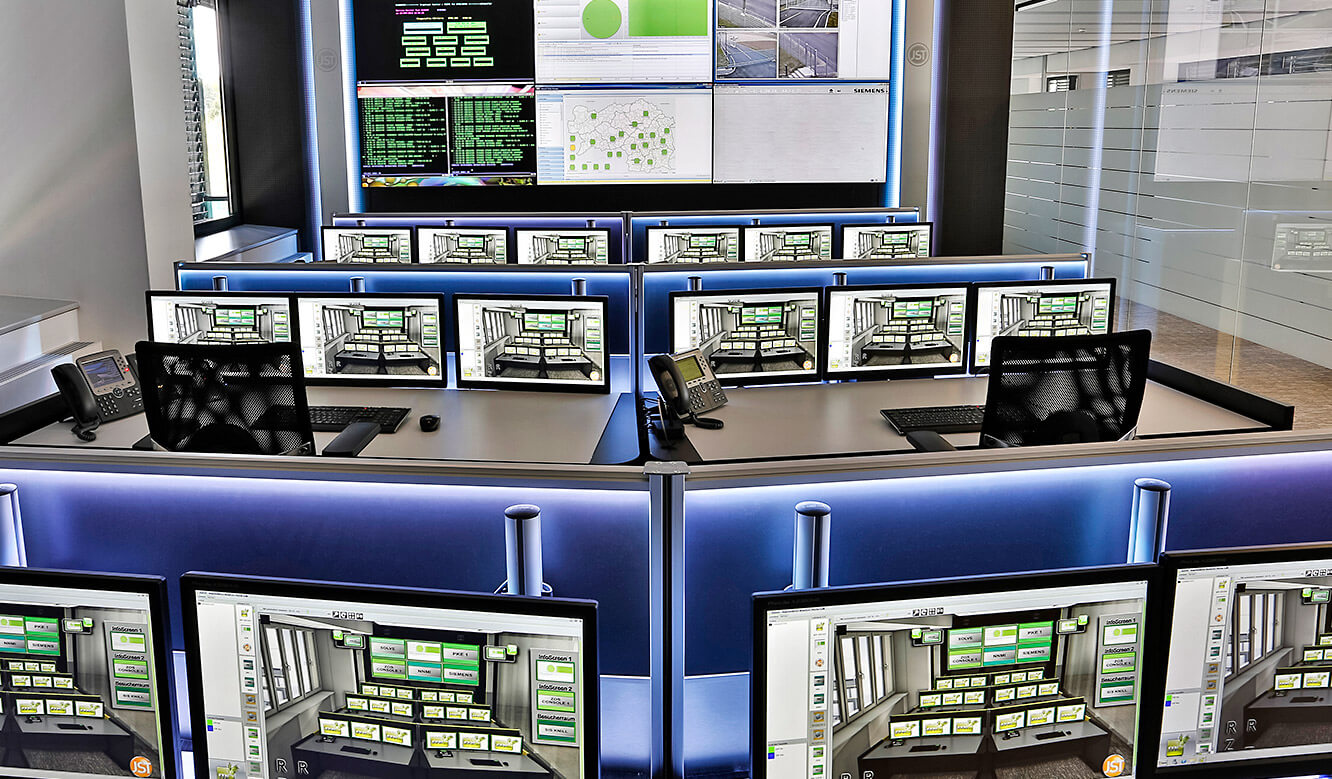 JST control room: Perfect design paired with trend-setting technology - the new Service Operation Center of the Raiffeisen data center in Graz-Raaba.
The requirement profile for the new IT control center was clearly defined from the outset: The company was looking for a modern, future-proof solution that would suit an independent IT service provider with the most modern data center in southern Austria. Raiffeisen Rechenzentrum GmbH (RRZ) has chosen Jungmann Systemtechnik GmbH & Co. KG (JST) as a powerful partner for the new building of its Service Operation Center (SOC). Both the furniture and the hardware and software in the new SOC thus come from a single source.
As a 100% subsidiary of Raiffeisen-Landesbank Steiermark AG, the premises of RRZ are located in the headquarters of the Landesbank, which will be completed in 2014. The services of the independent IT full service provider not only include the monitoring of the entire IT infrastructure of the Raiffeisen Banking Group Styria and Hypo-Landesbank Steiermark AG in the new control center, but also comprehensive services for IT market customers – from access control, video and alarm monitoring, climate control to system and application monitoring.
In view of this range of tasks, JST was able to convince in several respects: In addition to the extensive product portfolio, DI (FH) Dietmar Schlar – Managing Director, DI (FH) Stefan Hermann – Head of Datacenter Management & Operation and Ing. Martin Galli – Team Leader Service Operation Center of the RRZ, took a closer look around the control centers of Jungmann customers "Unicredit" and "Bundesrechenzentrum" (both in Vienna). "The people responsible there have given us extremely positive feedback. That convinced us," says Stefan Hermann.
The Project Manager not only appreciates MultiConsoling®, a concept for the control of all workstations and the large display system,with which central monitoring is now possible without any problems, but also the JST PixelDetection® software, which he and Martin Galli particularly praise: "Our response times have been considerably reduced as a result of the proactive approach.
Stefan Hermann also sees the control station furniture from the STRATOS X11 range as "Huge Added Value" in the new SOC: "With this ergonomic furniture,we already meet the legal requirements of tomorrow today". Conclusion of the data center manager: "JST has provided an outstanding service – from the first inquiry to the acceptance".