---
---
---
---
---
Control center and crisis management team - reliable solution for police, fire brigade, security and command

---
---
---
---
---
You would like to equip your control center and crisis management room with reliable and future-oriented technology to be prepared for new challenges?
We at JST advise you fully and passionately when it comes to planning and equipping your control center and crisis management / command room with innovative solutions.
We bring "new momentum" to the Crisis room and control center for civil protection, border surveillance, fire brigade, police, rescue service and military.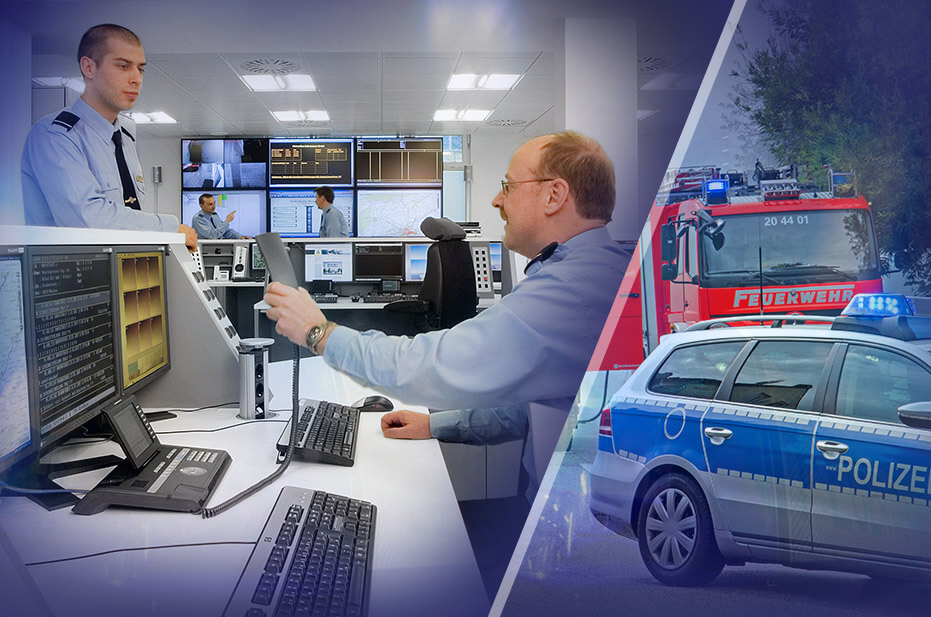 Planning with architecture, technology, light, acoustics and climate planning

Proactive large screen systems for 24/7 operation

Reduction of keyboards and mice on the situation desks and control station desks
No hardware/software changes to your systems necessary!

Highly stable situation desks and control center desks "Made in Germany

More overview and efficient operation for your employees
Chosen by leading companies and institutions
In control centers and warehouses short reaction times are mandatory.
Processes and workflows must be executed efficiently, quickly and without errors in order to make sound decisions.
JST technology offers your team the targeted alerting and control of crisis and alarm scenarios as well as a maximum of operating comfort, especially in stress situations.
Also, decentralized emergency call centers can be brought together at one location – this ensures shorter response times and optimal cooperation between your team.
We will be happy to put you in touch with the respective contact person.

---
---
---
---
---
Modernization of traffic control center at Hamburg police headquarters
Greater safety on Hamburg's roads and improved traffic flow on the Hanseatic city's routes – two stated objectives that will be achieved with the new, state-of-the-art traffic control center at the police headquarters in Alsterdorf.
With the professional support of the SWARCO TRAFFIC SYSTEMS GmbH general contractor and Jungmann Systemtechnik – as subcontractor of SWARCO – the technical prerequisites were created.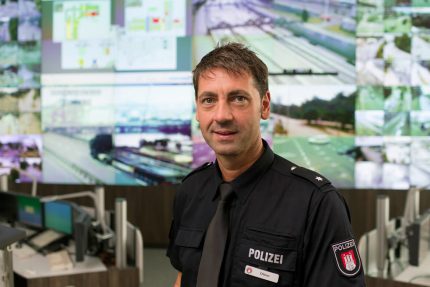 Thanks to state-of-the-art technology, he and his colleagues can take virtual tours of the Hanseatic City of Hamburg via the Cube large screen wall:

Police Commissioner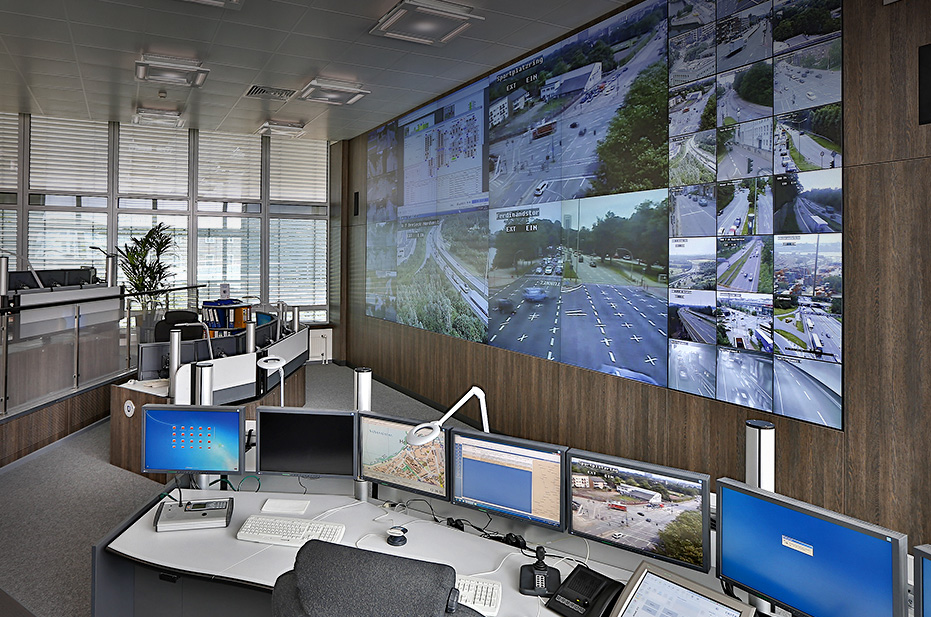 New control center creates secure digital radio basis
Communication is the "A" and "O".
Digital radio is used whenever firefighters go out to combat a fire, a police patrol car is called to an accident, or even hundreds of people line up to accompany major events..
The access network for digital radio in Lower Saxony is monitored by ASDN (Authorized body Digitalfunk Lower Saxony), which is assigned to the Central Police Directorate Lower Saxony.
With the support of Jungmann Systemtechnik an optimal basis for the monitoring tasks of ASDN could now be created.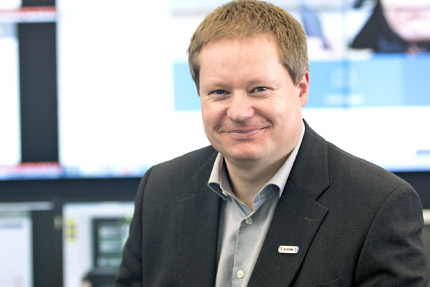 "Our daily work is greatly simplified by the Jungmann system."

Head of the Authorized Body Digital Radio Lower Saxony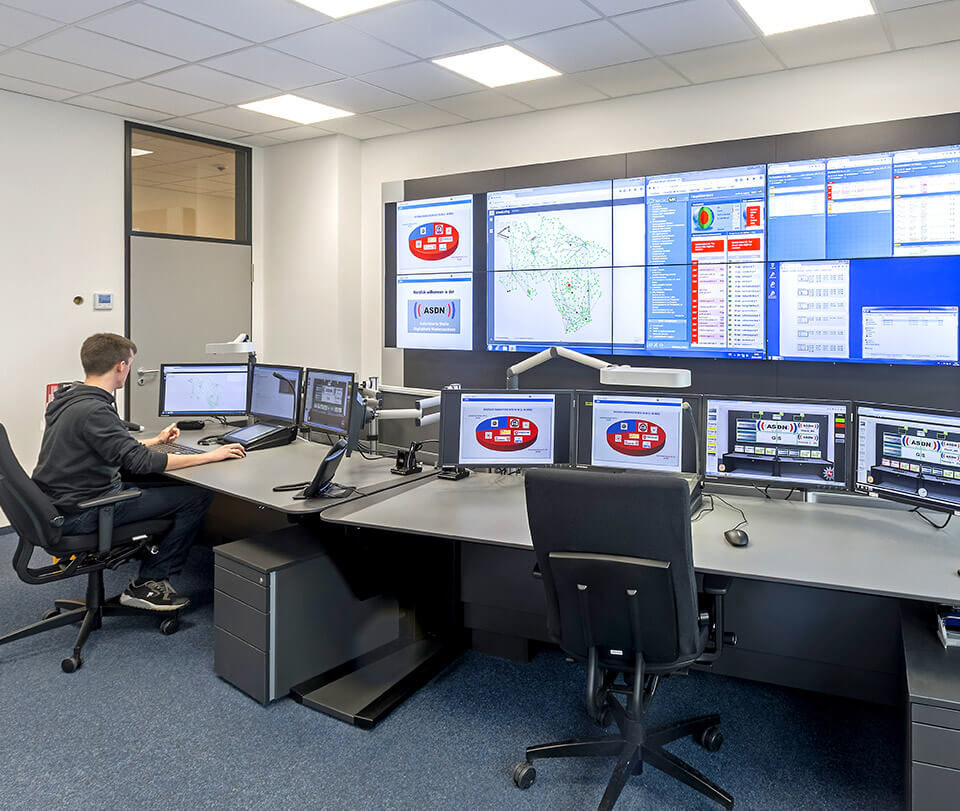 Solutions for situation center and crisis management team
The systems of the crisis unit rooms will be connected with high availability to the systems of the control centers – even if these are located in a geographically decentralized manner.
Efficient communication is guaranteed by the MultiConsoling system, which ensures confident operation especially in stressful situations.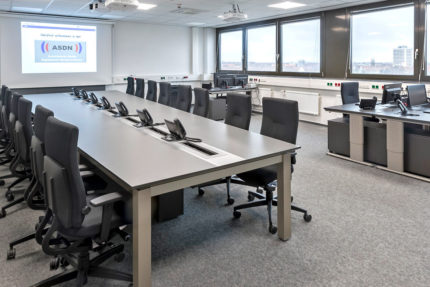 "The operational experience we have been able to gather in recent years has shown us that an additional digital radio storage room is necessary, especially for special operational situations such as high-risk football matches, flood situations

or even operational situations with terrorist reference.

Police Commissioner of the Central Police Directorate Lower Saxony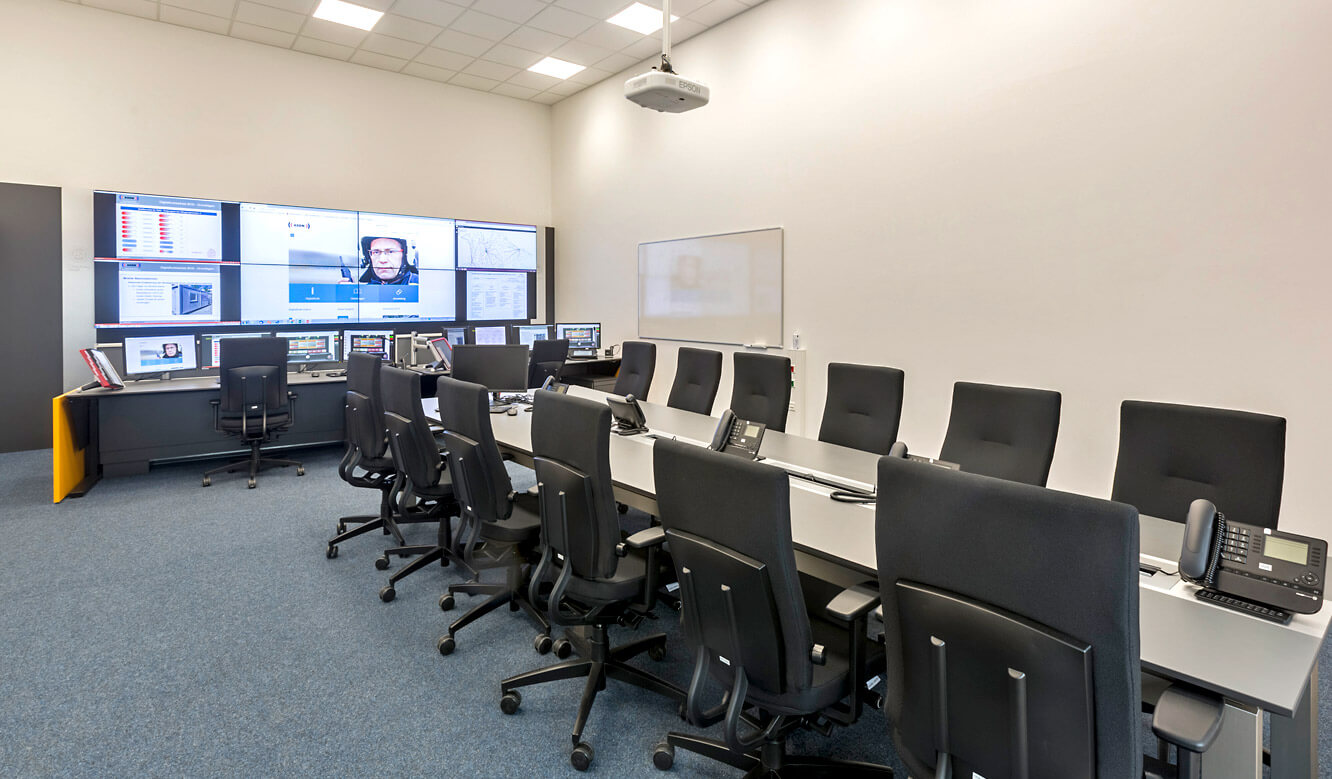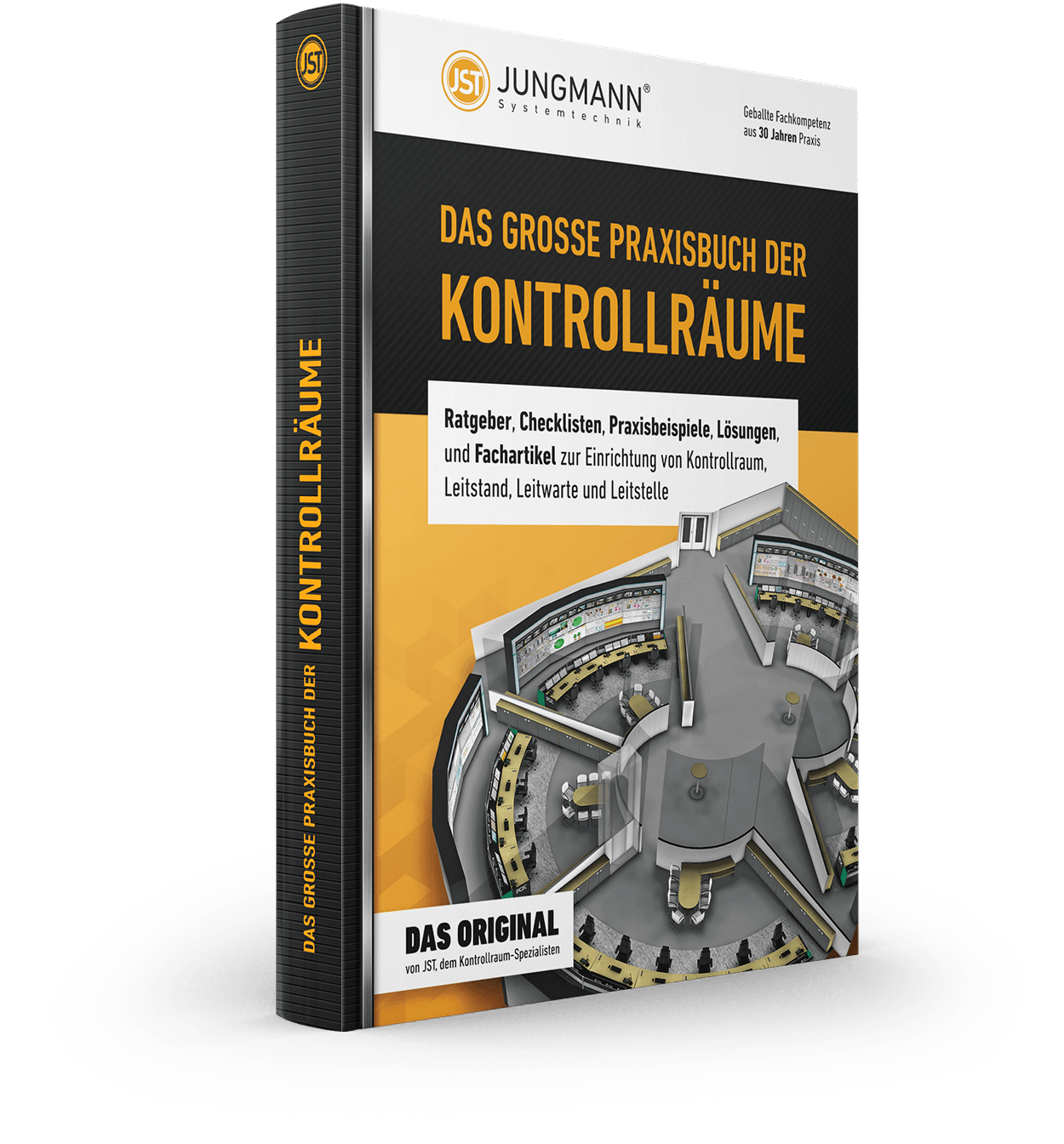 THE LARGE PRACTICE MANUAL OF THE
CONTROL ROOMS
Guidebooks, checklists, practical examples, solutions and technical articles for the installation of control rooms, control stations and control centres
REQUEST FREE OF CHARGE
What would you like to do next?