---
---
---
---
---
Security control centre – the proven solution for security service providers and facility management
---
---
---
---
---
You want to bring "new energy" to your security control centre? At JST, we offer comprehensive and passionate advice when it comes to completely or partially renovating the heart of your security company. Do you need a proactive monitor wall, control centre chairs or control centre desks? Or are you looking for a completely new operating concept? We are happy to advise you individually at the highest level and have proven solutions for your security control centre.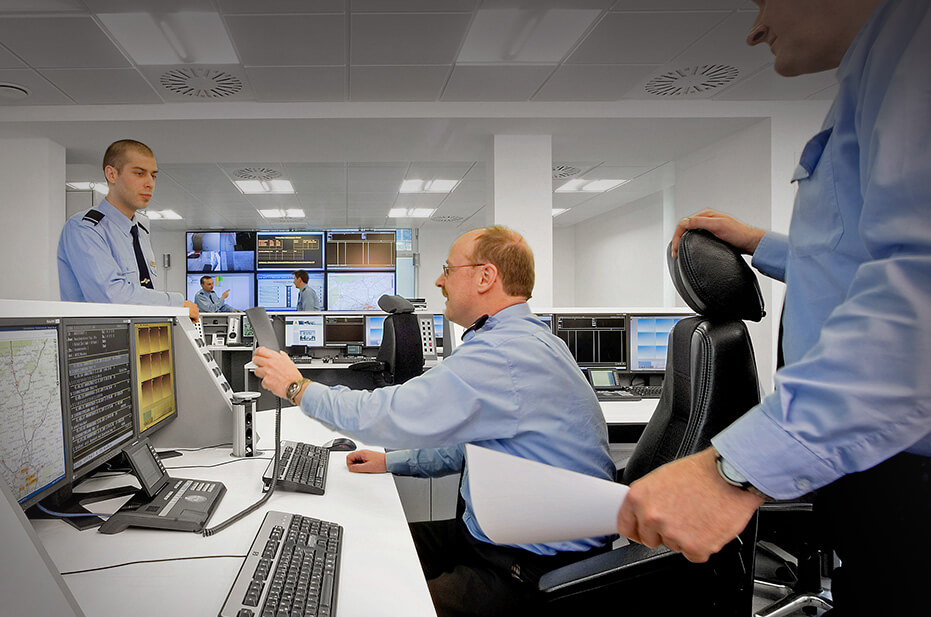 EHRL, Guard Service
Security control centre - planning with architecture, technology, light, acoustics, climate planning

Proactive large-format systems for 24/7 operation

Reduction of keyboards and mice on control centre desks
No changes to the hardware/software of your systems necessary!

Highly stable security control centre consoles "Made in Germany"

Improved overview and efficient operation for your security control centre employees
Chosen by leading companies and institutions
In security control centres (alarm receiving centres/emergency call centres) and facility control rooms, short reaction times are required. The reliability of the receiving systems, their prompt operation and the scalability of the systems with new functions must be guaranteed. JST systems combine maximum availability with operating convenience and a better overview in your control centre. Have a look at our reference reports and you are sure to find a project that comes very close to your requirements of your new security/facility control centre.
We will be happy to put you in touch with the appropriate contact person.
---
---
---
---
---
New alarm receiving centre/emergency call centre signals competence and expertise
With the move to its new headquarters in Hanover, Niedersächsische Wach- und Schliessgesellschaft Eggeling & Schorling KG/VSU Vereinigte Sicherheitsunternehmen GmbH is establishing particularly innovative standards. Since the beginning of 2015, the headquarters have been based in a new, ultra-modern complex at Vahrenwalder Straße 136. The core and information hub of the new building is the alarm receiving centre in accordance with DIN 50518 and the emergency call centre in accordance with VdS 3138.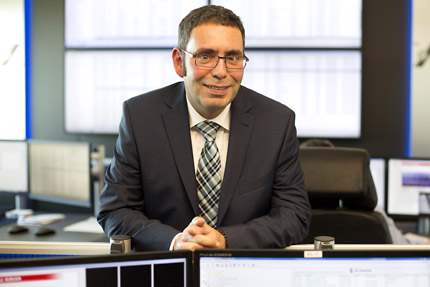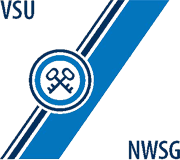 Convinced of the services of the Jungmann team – the new control centre combines expertise and competence.
Head of Alarm Receiving Centre/Emergency Call Centre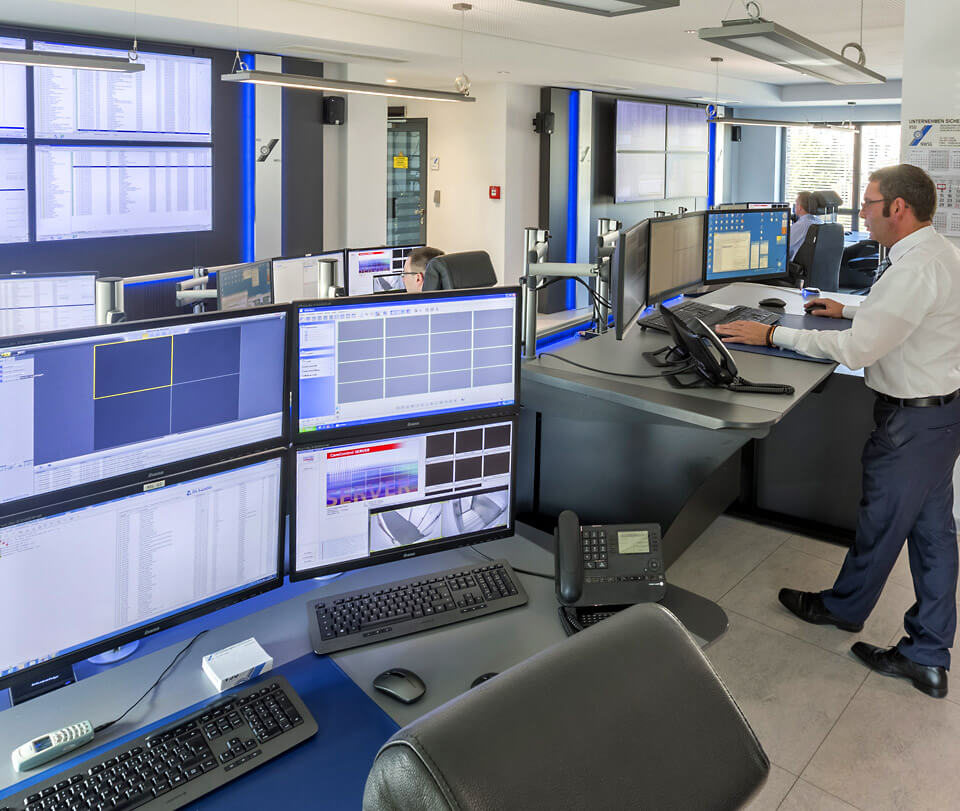 New control room creates a secure basis for digital radio
Communication is the be-all and end-all. Digital radio is used whenever firefighters are called out to fight a fire, a police patrol car is called out to deal with an accident, or even hundreds of people line up to attend major events. The access network for digital radio in Lower Saxony is monitored by ASDN (Authorised Digital Radio Centre of Lower Saxony), which is part of the Central Police Department of Lower Saxony. With the help of Jungmann Systemtechnik it was possible to create an optimal basis for the monitoring tasks of ASDN.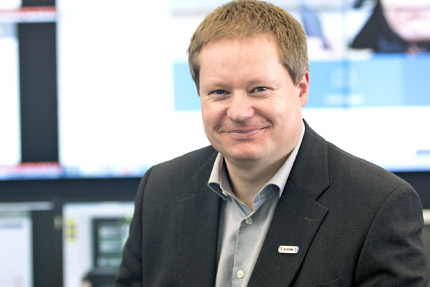 "The Jungmann system will make our day-to-day work much easier."
Head of the Authorised Digital Radio Centre of Lower Saxony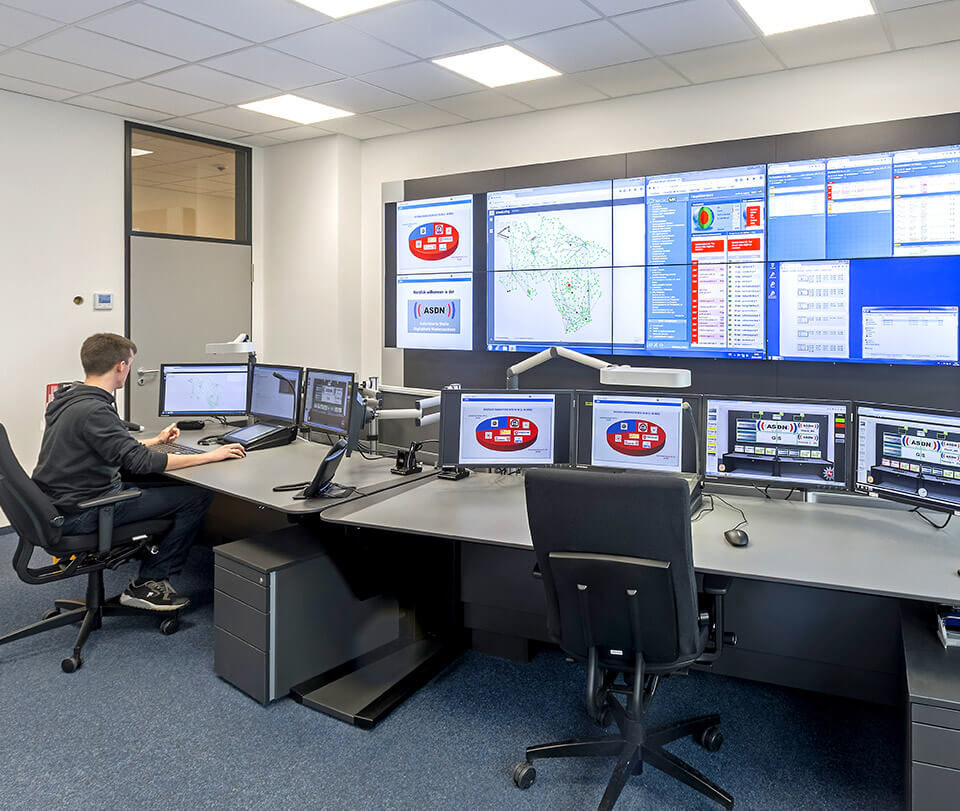 State-of-the-art control room with perfect alarm management
250 elevators, 240 escalators, 2,000 ventilation systems – the technical control room at Munich Airport monitors around 300 buildings with almost 28,000 rooms. Thanks to a complete refurbishment with technical equipment and furniture from JST – Jungmann Systemtechnik, the operators of the technical control room can now handle this substantial task much more professionally.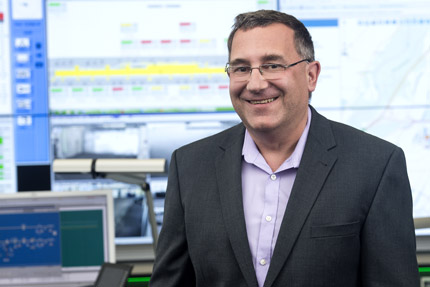 "This used to be just an office; today we can really call it a state-of-the-art control room."
Responsible for the control room engineering at the Munich Airport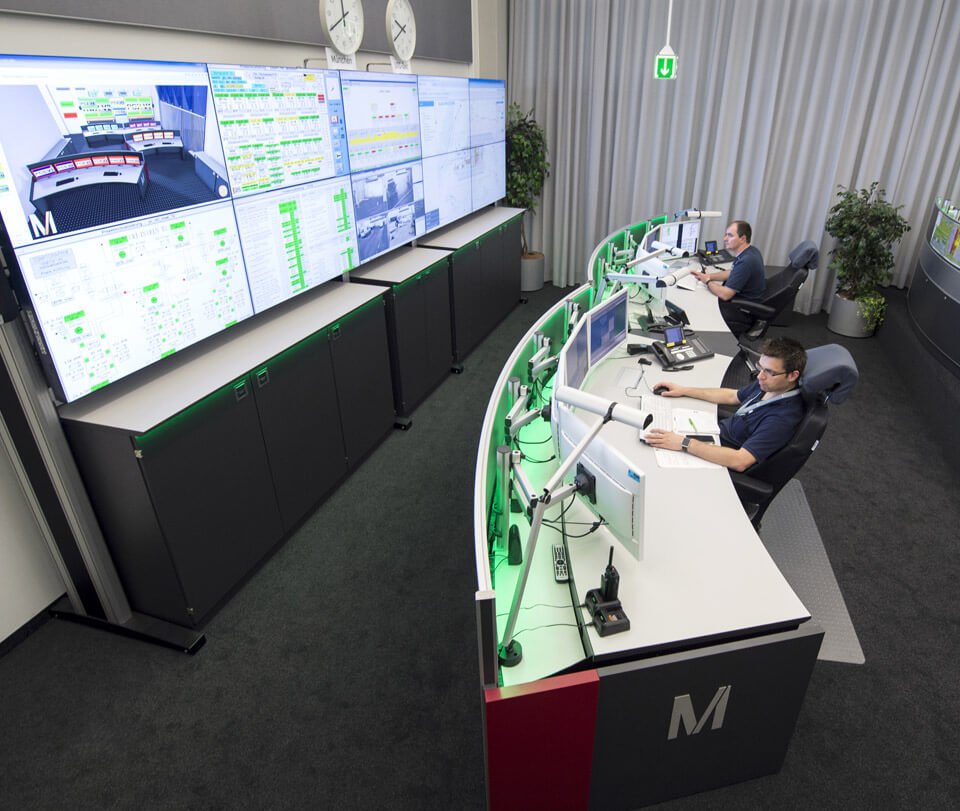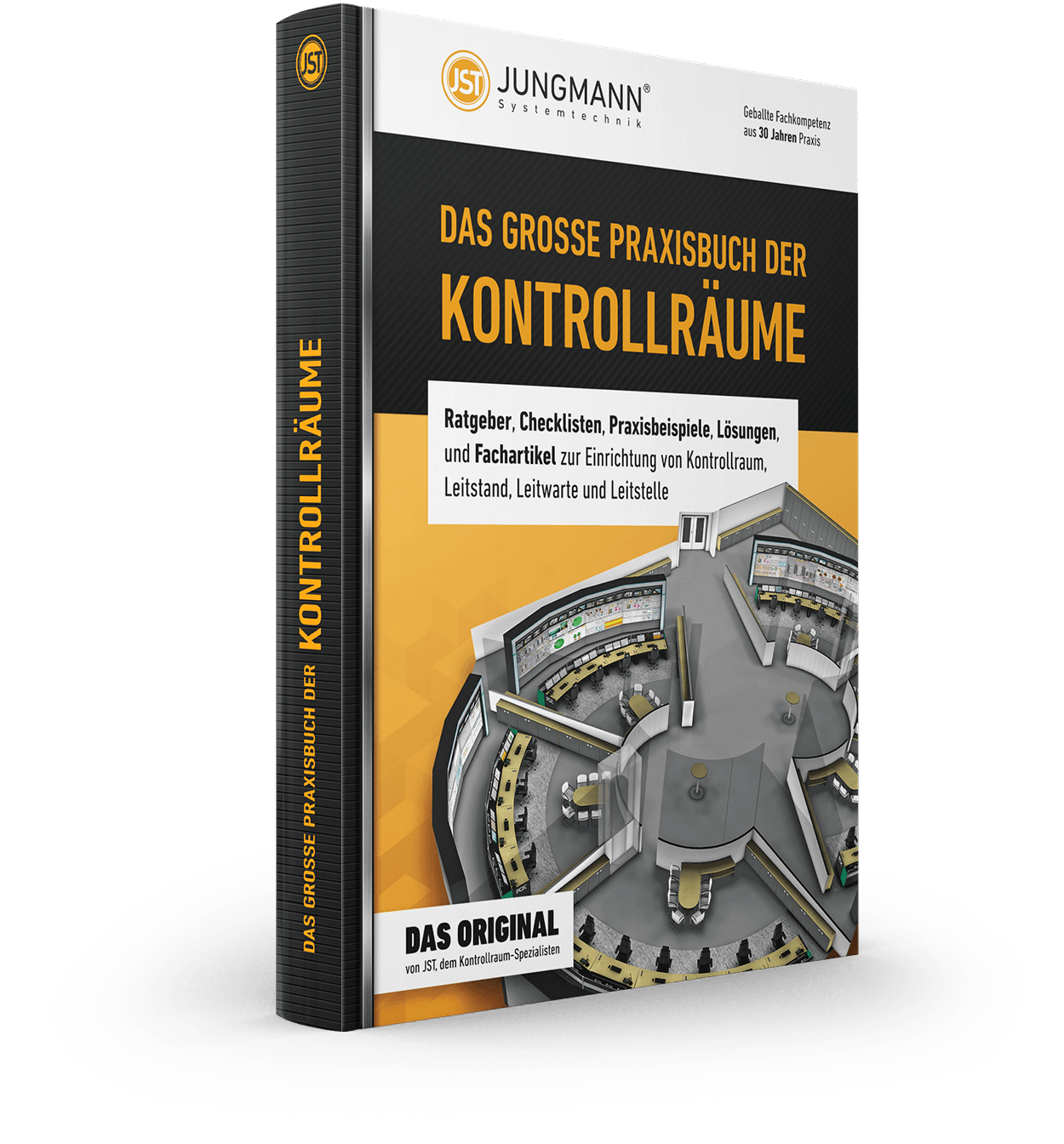 THE LARGE PRACTICE MANUAL OF THE
CONTROL ROOMS
Guidebooks, checklists, practical examples, solutions and technical articles for the installation of control rooms, control stations and control centres
REQUEST FREE OF CHARGE
What would you like to do next?
We will gladly answer your questions about our solutions for your security control centre
+49 4161 54044-0