Client:


Kategorie: Security center.
Optimum conditions created for technical control center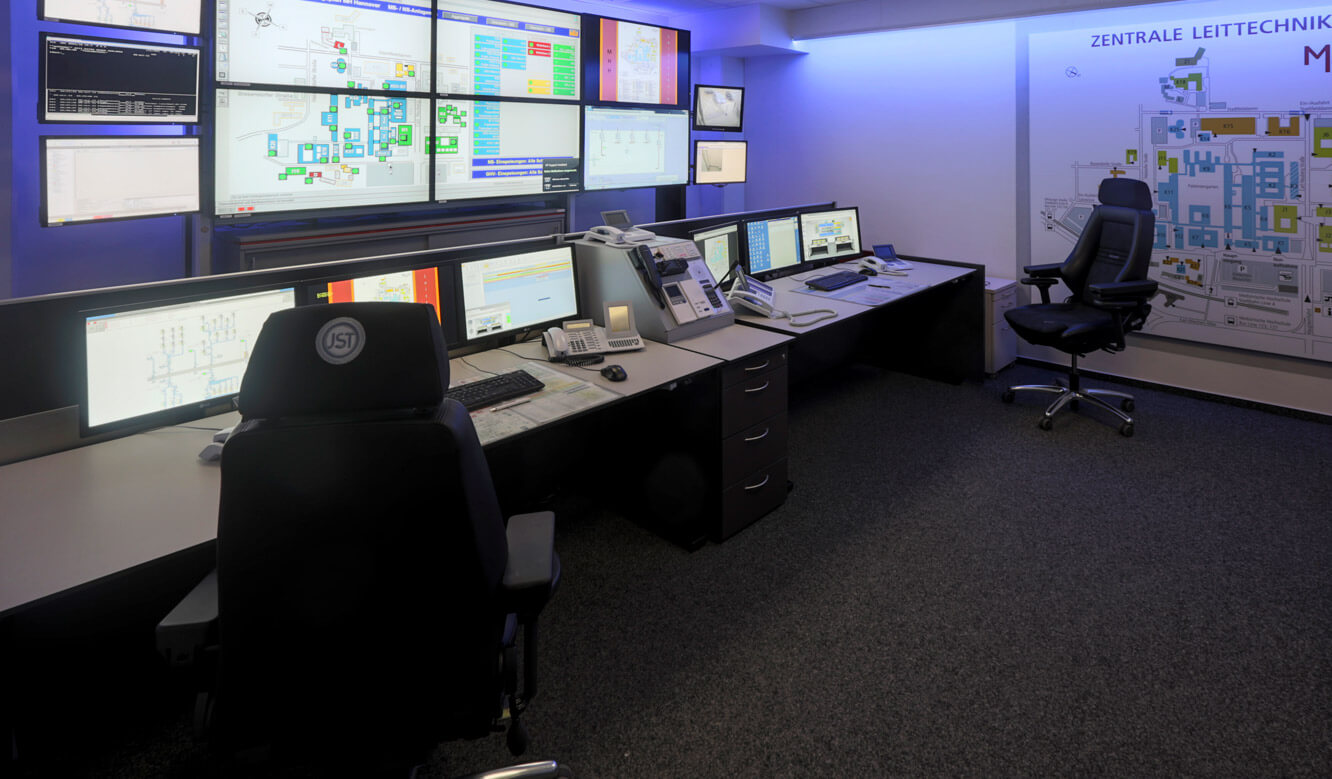 JST control center concept: The operator team in the control center of the Hannover Medical School benefits from the extensive experience of the JST specialists. The perfect combination of technology and design - here in combination with the AmbientLight - creates ideal conditions for a pleasant working atmosphere.
Regardless of whether only one bulb fails or a complex operation has to be coordinated in case of a fire alarm. All the threads come together in the control center for technical control of the Hannover Medical School. With an area of around 400,000 square metres, the hospital campus is the size of around 50 football pitches. In order to meet the increasing requirements to cope with ever new tasks on this huge area and to create optimal conditions in the control center, the responsible persons have sought professional support from Jungmann Systemtechnik.
A historically grown, in many ways outdated control center. Constantly new systems that need to be monitored. More than ten different screens that a single operator has to operate from different locations – and all this with basic furniture that in no way meets ergonomic requirements. "An immensely high amount of work for the employees, which could hardly be done under the given conditions," Andreas Müller, then team leader of the control center, took stock one day.
The solution of the current head of the "Electrical Engineering" department: "We need workplace ergonomics and significant improvements in the usability of our systems. During a trade fair the project manager made first contacts with Jungmann Systemtechnik. "We were delighted straight away."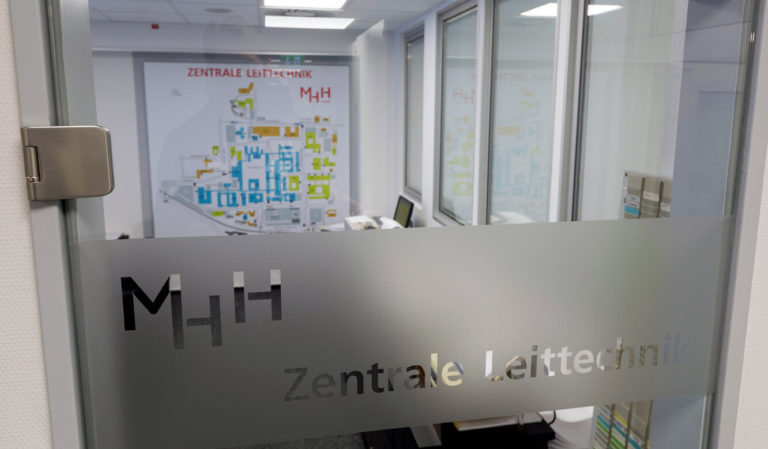 Positive feedback from other project managers
The connection was then intensified during the "JST Community" event now known as "ko:mon". There Andreas Müller used the opportunity to get a feel for other Jungmann customers. "The response from other project managers was consistently positive," he remembers looking back.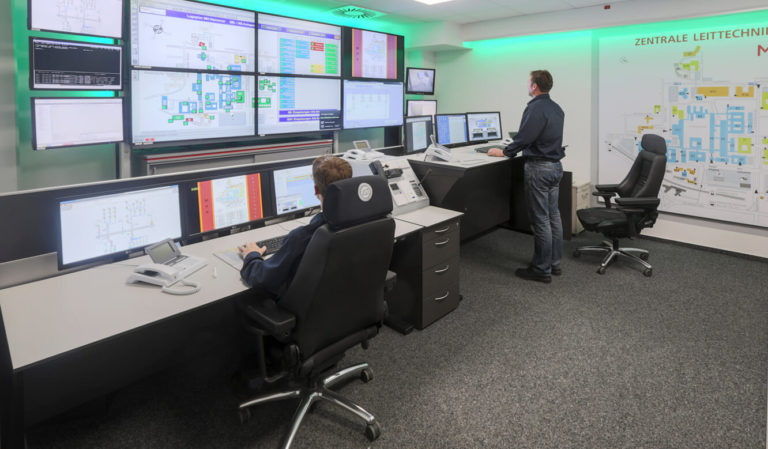 JST Operator Center Desks: With an adjustment up to standing height, the Stratos X11 Operator Desk allows an alternating posture and thus prevents health problems.
Products and references have convinced
Besides promising references, it was especially the JST products that convinced the head of department. Height-adjustable worktables, which can be individually adapted to each employee in alternating shifts, and a large-screen technology system, which enables permanent monitoring of all essential systems, are among the most important innovations.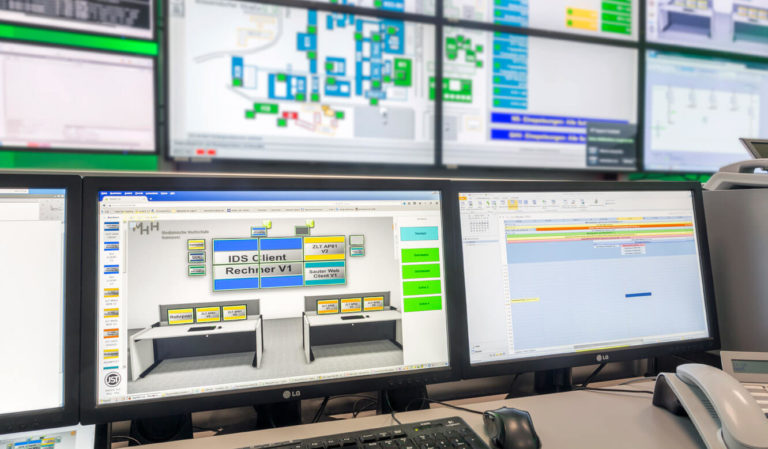 More safety and work simplification
"The choice per JST was definitely the right one.They have always adapted to our needs", says Andreas Müller, who particularly emphasises the advantages of MultiConsoling®a concept for controlling all workstations and the large display wall: "Especially in situations that require quick reactions, the necessary monitoring can be activated immediately. This not only offers more safety, the employees also find this system to make their work easier. Everything is perfectly visualised and in case of malfunctions, it is possible to react much faster".
Interview with Daniel Arndt, Head of Central Control Technology at Hannover Medical School