Client:


Kategorie: Production control center.
"Partners with extensive experience"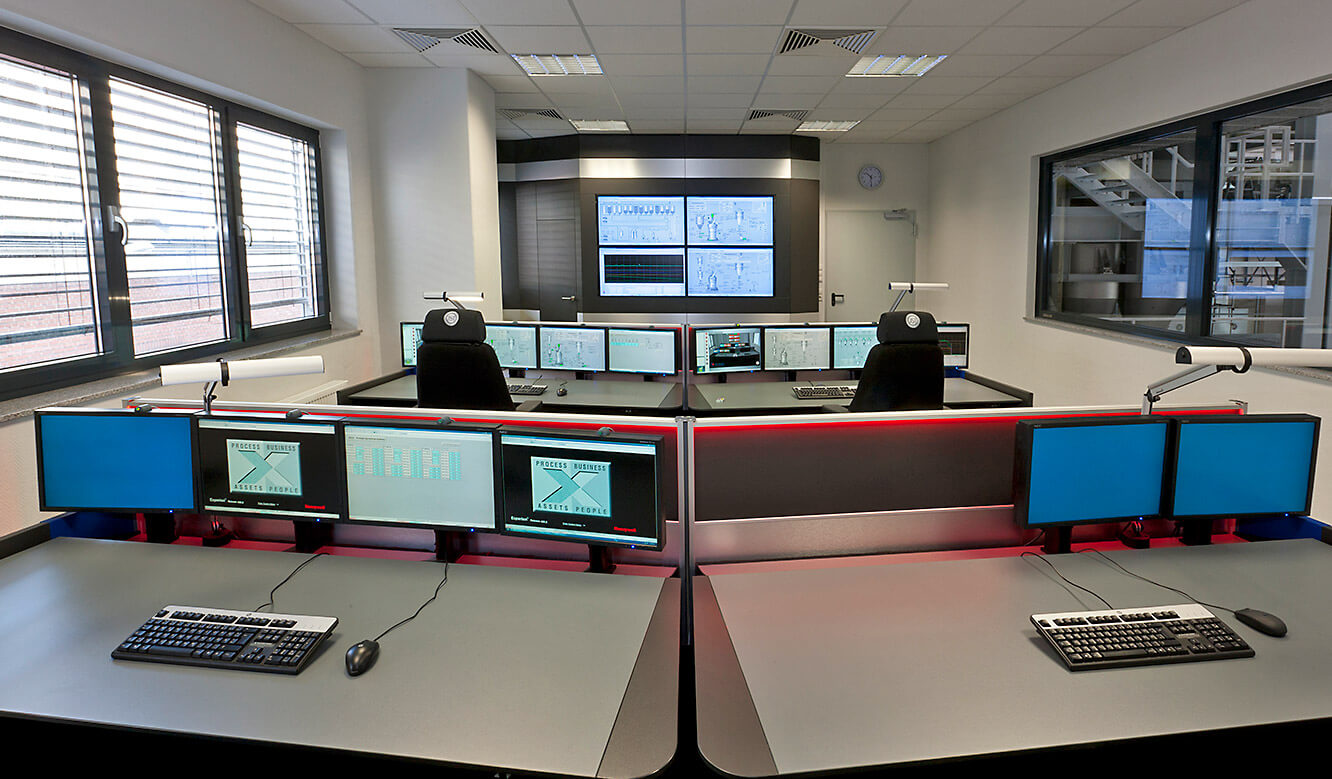 JST control center: Visually and technically a successful appearance. The new control center at SGL Group's Bonn site.
The project team of SGL Carbon GmbH came across Jungmann Systemtechnik through research on the Internet. "And from then on, everything actually went like clockwork," recalls Tonio Proetel of the first contact with the control room specialists. The aim was to set up a completely new control center at the Bonn site of SGL Carbon GmbH.
"For us, the path taken together with Jungmann proved to be the best decision", says Tonio Proetel: "You notice immediately: Here you are working with a partner who has great experience".
The SGL Group project team made use of precisely this know-how: the new control center was visualised in advance using 3D planning. Tonio Proetel: "In this way we were able to get an exact picture of what to expect right from the start of planning. This includes, for example, a large display wall that provides an optimal overview of the various process sequences. At its Bonn site, the SGL Group produces isostatically pressed specialty graphite, which is used particularly in the semiconductor industry.
For the staff at the control center, who monitor the production areas "Milling", "Mixing" and "Pressing" in three shifts, the clarity of the large display screen is not the only advantage. JST MultiConsoling® also provides versatile solutions for the operator. "The operator is not fixed to one station. He can call up the required information flexibly as required. An optimal solution," says Tonio Proetel.
The new control center of the SGL Group in Bonn will be manned around the clock with three to four plant operators. Naturally, the furniture must also meet maximum requirements. Ergonomic control room furniture meets the highest standards not only visually but also in terms of quality.
For Tonio Proetel and his project team, the cooperation with Jungmann has been "thoroughly positive". The project manager: "From preparation to implementation, everything went perfectly."
About SGL Group
SGL Group – The Carbon Company, is one of the world's leading manufacturers of carbon products. The comprehensive portfolio ranges from carbon and graphite products to carbon fibres and composite materials. The SGL Group is focused on innovative solutions and the creation of added value for its customers. With 45 production sites worldwide – 25 in Europe, 12 in North America and 8 in Asia – and a service network in more than 100 countries, the SGL Group has a global presence.