Automation for Videowalls and operator workstations
The CommandBox is designed with redundancy to ensure the reliable reception and processing of almost all alarms as well as lightning-fast transmission to the monitor wall and workstations. Input signals such as dry contacts, audio signals, TCP-IP traps, image data evaluation by PixelDetection®, SNMP and many more are processed. Additionally, the operator can activate predefined scenarios at the workstation by pressing a button on the CommandPad.
Reduced workload: Operators receive reliable support
Lightning-fast: Connection of alarms to workstations and monitor walls
Safe: Important alarms will no longer be missed
Teamwork: Connecting the systems to the large display wall
Flexible: Almost all input signals can be processed
Situation-specific: Complex (alarm) scenarios are also possible at the push of a button
Process recurring events quickly or call up predefined scenarios at the touch of a button
With CommandBox you can automate routine tasks and still maintain full control. You can call up recurring tasks at the touch of a button or optionally allow them to be performed fully automatically. The CommandBox communicates with wired connected technology (e.g. dry contacts) as well as with software programs. This allows for very interesting arrangements in daily operation – let us advise you!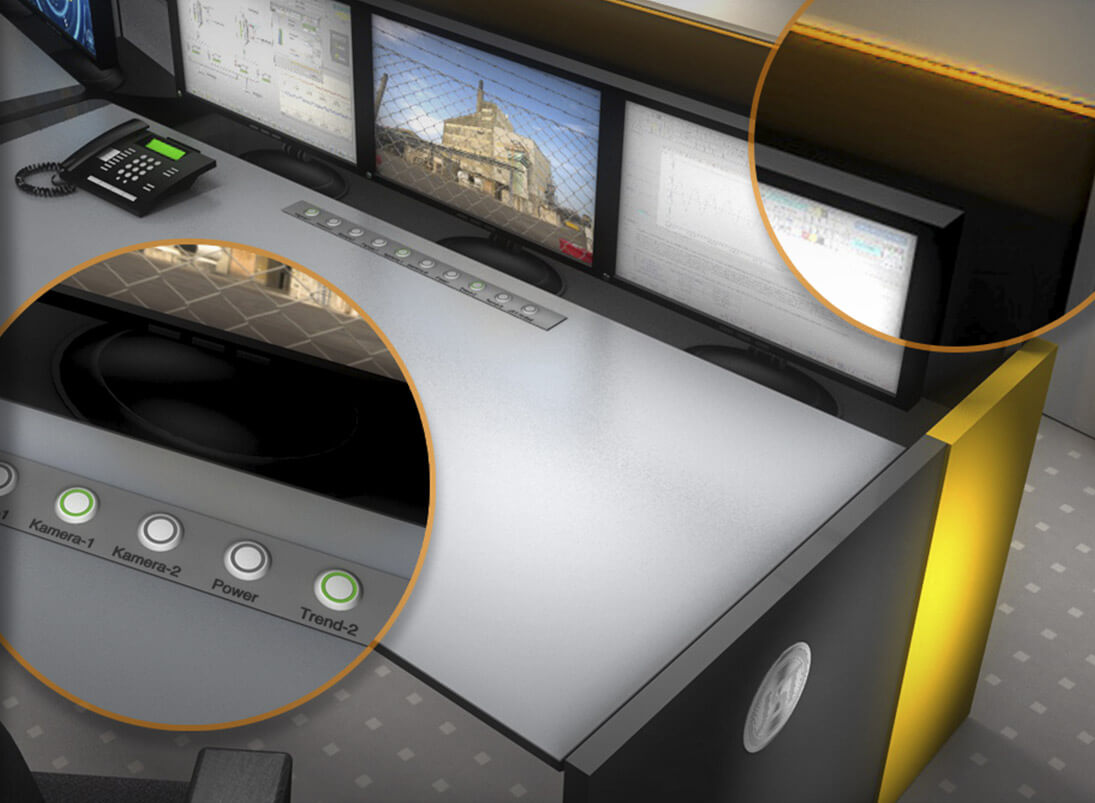 Experience the CommandBox in your company!
The CommandBox receives data & alarms from your systems and triggers predefined actions on large-format systems and workstations
Experience more at a planning workshop in Kontrollraum-Simulator
Having a vision of the future is good. Experience is better! Visit the control room simulator, unique in Europe, which combines state-of-the-art technology and the latest ergonomic know-how. The control room of the future. The extraordinary: Here you can touch everything and try it out for yourself.
MAKE AN APPOINTMENT
The tour of the control room simulator is free of charge.
We kindly request that you register and reserve your appointment.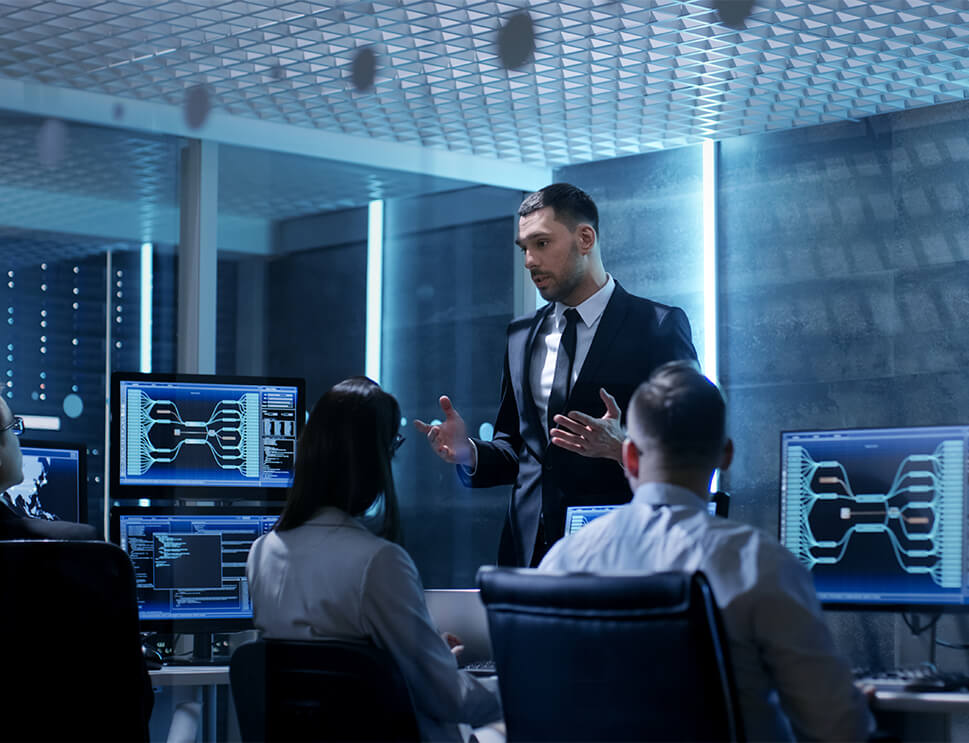 What would you like to do next?
I would like