Monitoring surveillance for your control center with PixelDetection®
PixelDetection® supports you when too many surveillance monitors overlay your workplace. With PixelDetection® you get the right alarm at exactly the right moment and always keep track. Proven for many years and repeatedly awarded, PixelDetection® is also called the "artificial eye of the operator".
Effective: Monitoring the colors and texts in your applications
Space-saving: No need for many additional monitoring displays
Safe: Independent of the IP network – no software required on your systems
Helps with concentration: The alarm console reports to the employee – not vice versa
Learn more about PixelDetection® in our video:
https://www.youtube.com/watch?v=h5LdNYA8Fug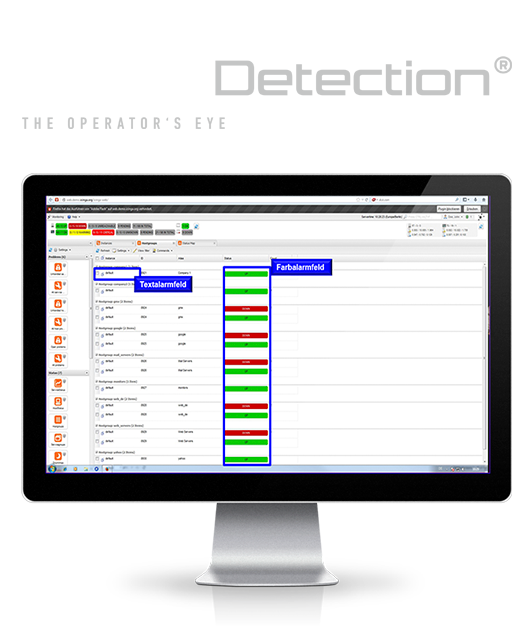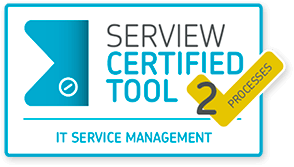 PixelDetection® again awarded as "CertifiedTool" for control rooms
CertifiedTool stands for excellent software solutions since 2003! Unlike most other seals of approval for software solutions on the market, the Serview CertifiedTool award is free. This means that you cannot buy this award with any money in the world. Manufacturers of a software solution must meet the criteria of Serview and demonstrably fulfill the very high requirements – only then will the award be granted.
REQUEST A QUOTE
From left to right: Michael Kresse (Serview Certifed Tool), Carsten Jungmann (JST), Timo Bredehöft (JST)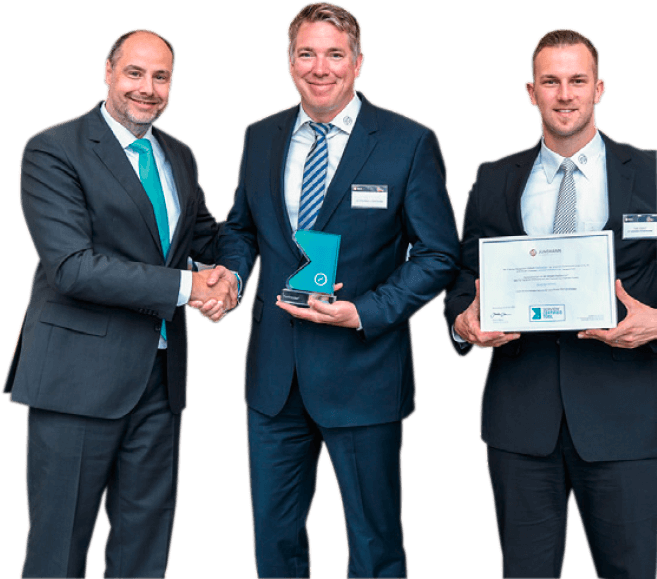 Experience PixelDetection® in operation
Shorten your response times with the proven PixelDetection®-software! Find out here how the "artificial operator eye" relieves employees and contributes to efficient operation.
Experience more at a planning workshop in Kontrollraum-Simulator
Having a vision of the future is good. Experience is better! Visit the control room simulator, unique in Europe, which combines state-of-the-art technology and the latest ergonomic know-how. The control room of the future. The extraordinary: Here you can touch everything and try it out for yourself.
MAKE AN APPOINTMENT
The tour of the control room simulator is free of charge.
We kindly request that you register and reserve your appointment.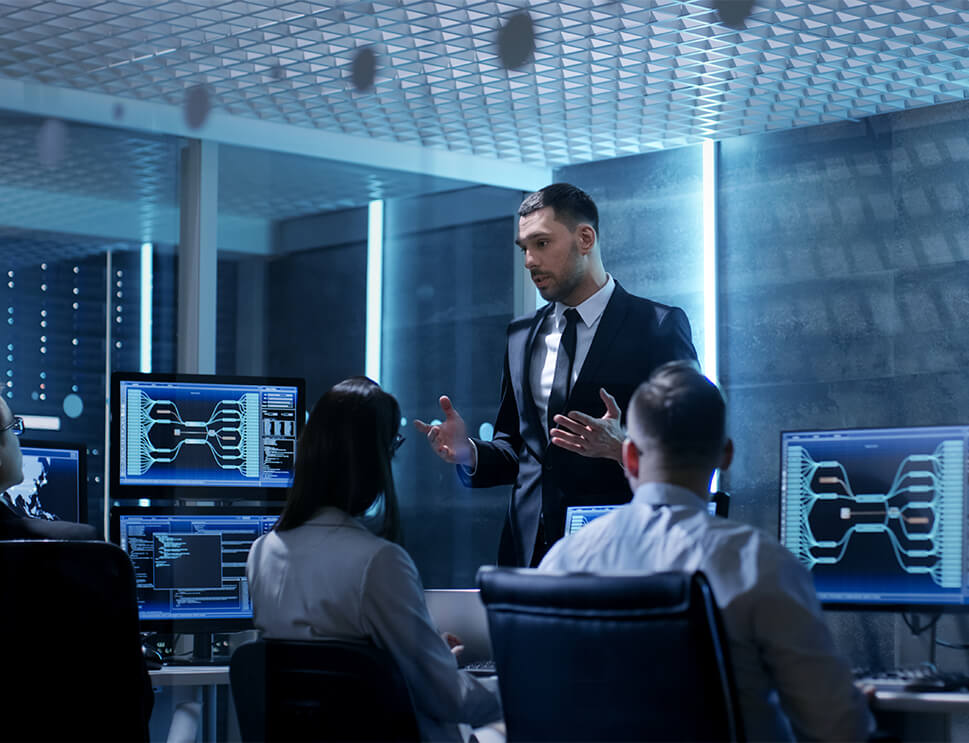 What would you like to do next?
I would like