Client:


Kategorie: IT control station, CRITIS.
New control center bundles IT services of the city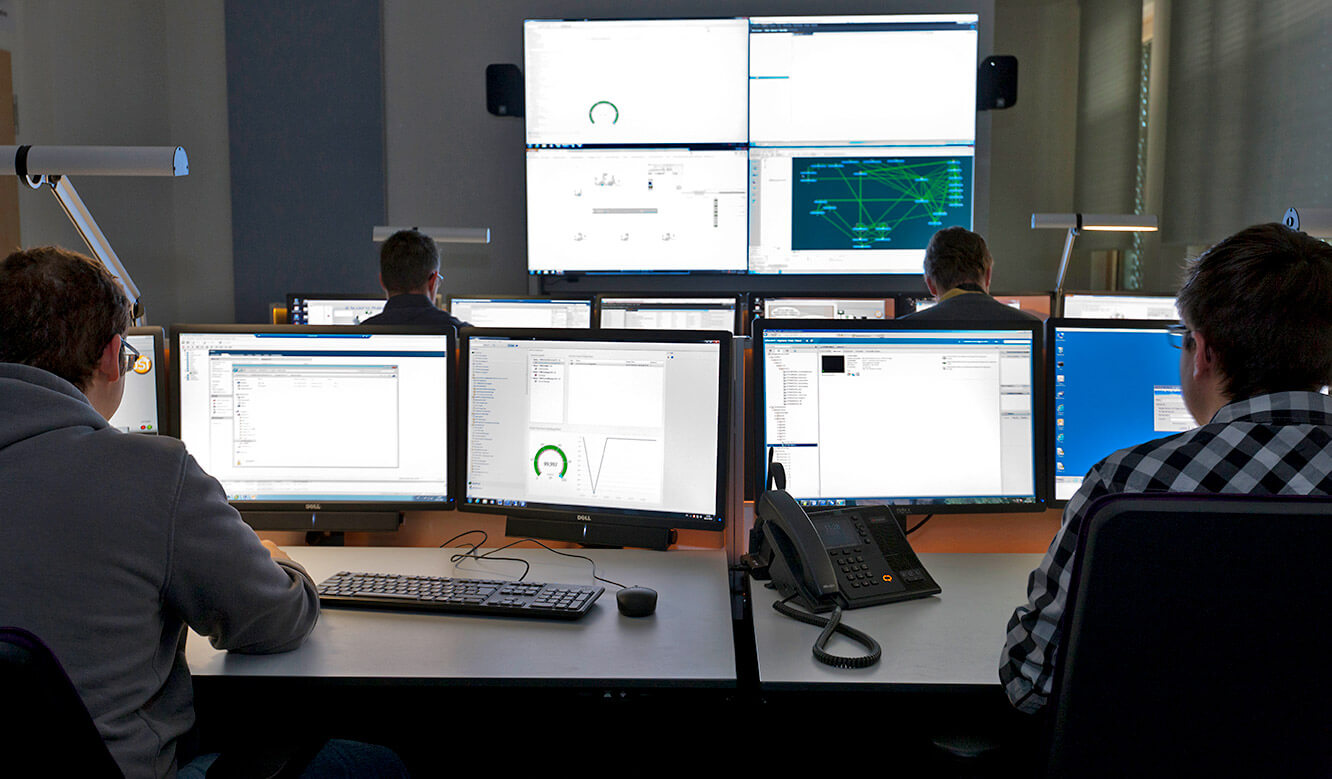 JST control center: Technology and furniture from Jungmann - also in Frankfurt a guarantee of perfect working conditions in the Office's new IT control center for information and communication technology.
One roof under which all central IT services are bundled and monitored. Employees from various IT departments who work side by side in crisis situations. With the new IT control center of the Frankfurt Office for Information and Communication Technology, this vision has been realised. Technical equipment and furniture from Jungmann Systemtechnik support the trouble-free operation of IT services in the city of Frankfurt am Main.
"The cooperation with JST has worked out perfectly", Sascha Höhn praises the realisation of the project. The 38-year-old head of the IT control center has been working on its implementation since the kick-off of the project in 2012. The technical business economist became aware of JST through internet research. A reference visit to the house of another Jungmann customer ultimately confirmed Sascha Höhn in his opinion: "The professionalism convinced me from start to finish. But Sascha Höhn also considers the fact that everything – from the technology to the operator desk – came from a single source and the rapid availability of the individual components to be a "huge advantage".
Those components include a proactive large display wall and outsourced workstation computer, which meet the increased security requirements of the IT specialists in Frankfurt and improve the room climate in the IT control center. Another positive innovation: the convenient and easy-to-use MultiConsoling®, which is applied via the myGUI software using the "drag and drop" operating method, in order to display all computers as desired on the large display wall and workstations and to operate them in real time. In addition, special height-adjustable operator desks from JST's Stratos series are used in the Frankfurt IT control center.
Some figures from the city of Frankfurt may prove the necessity of the new control center, which incidentally is one of three components of the new service coordination center: Around 1.5 million e-mails are received and sent in Frankfurt every month. The city's entire network counts about 53,000 ports at about 600 networked locations.