---
---
---
---
---
IT control station in the data center - professional solutions from JST – Jungmann Systemtechnik®
---
---
---
---
---
Are you planning a new IT control station for your data center? Or would you like to bring a breath of fresh air into your computer center operating to control and monitor the data center? You would like to give your employees in the IT control station more operating comfort and better "hand tools" for quick fault rectification? Welcome to JST – the professional fortechnical conception, room planning, furnishing and visualisation with proactive large-screen system in your IT control station. We bring your control station up to speed.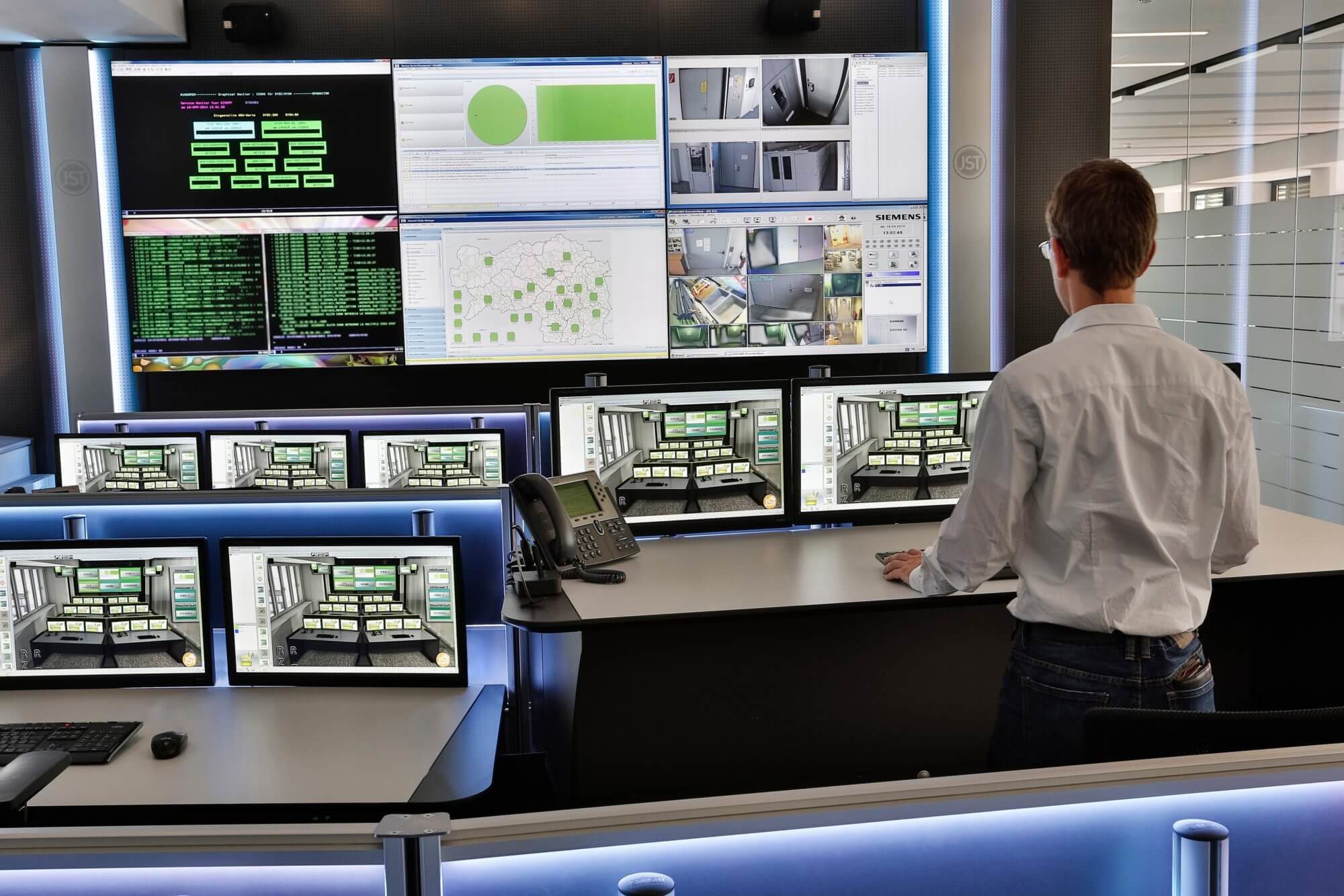 Proactive monitor walls to shorten response times

Easy integration of existing system management tools

Reduction of consoles at the workstations
No software adaptations / interfaces of your systems necessary

Highly stable control desk consoles and matching surrounding furniture

More overview, efficient operation and ergonomic comfort for your control desk team
Elected by leading companies and institutions














Examples from the practice
---
---
---
---
---
For many years, users in numerous data centers, service desks and IT control stations have trusted JST solutions. Especially when the systems to be monitored are growing and the wealth of information is constantly increasing, our systems offer high added value and maximum ease of use. Browse through our project reports and you are sure to find a project that comes very close to your requirements for your new IT control center.
We will be happy to put you in touch with the respective contact person.
---
---
---
---
---
New level in monitoring
Faster reactions in time-critical situations and equipment that can ensure central monitoring – essential requirements that the North Rhine-Westphalia tax authorities placed on the Jungmann team. In order to prepare the control room at the tax authorities' computer center for the requirements of the future, they are relying on innovative technology. With a new installation, the central instance for the more than 100 tax offices in North Rhine-Westphalia meets current requirements.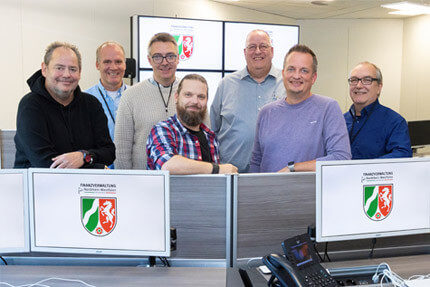 "During a visit that took place in advance in JST's control room simulator: "The colleagues were delighted when they were able to try out the new possibilities directly on site."
Project manager and his team from the control center of the data center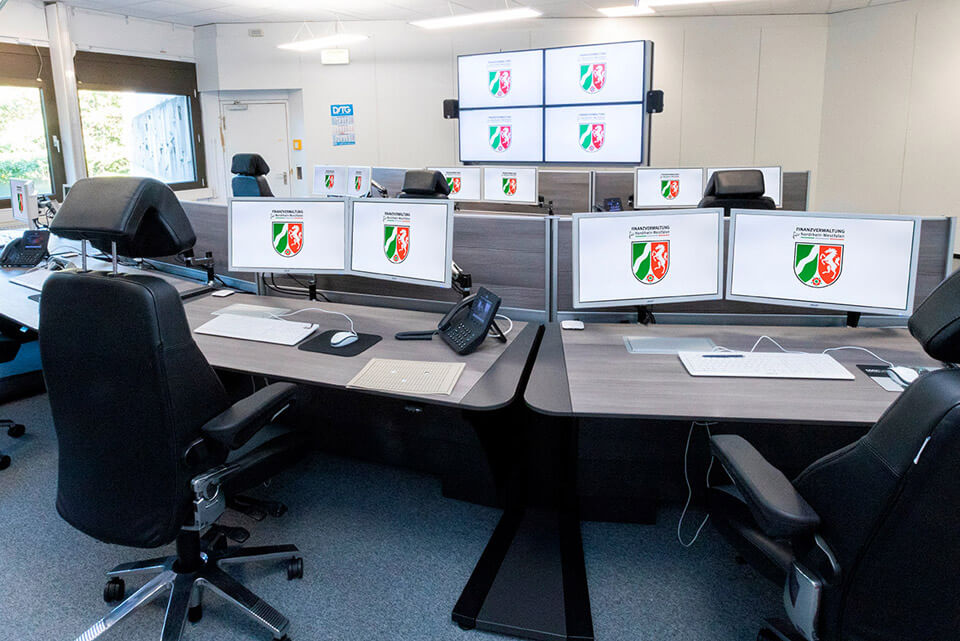 Update for technology and optics in the monitoring control center
"Bigger, nicer, cooler" – with a sequence of meaningful comparisons Marius Förster sums up the advantages of the new s.Oliver control room. After the company had already placed the installation of its new control station in the hands of Jungmann Systemtechnik in 2013, they have now placed their trust in the JST experts again. In a second step, the update at the company headquarters in Rottendorf was also transferred back to the Jungmann team.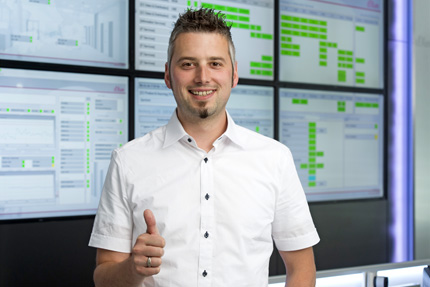 "With the new control center we are optimally equipped for the future."
Manager of the operational IT department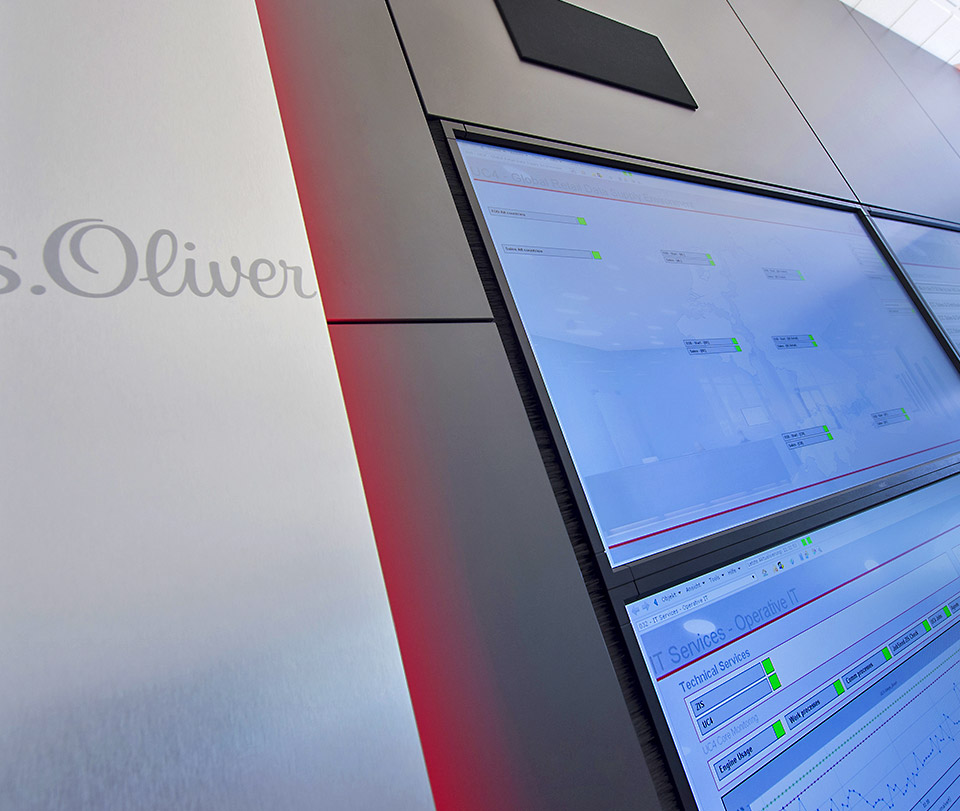 IT production control center: highest security and availability
IT know-how combined with expert knowledge of administrative processes – that is what makes the country operation IT.NRW (Information and Technology North Rhine-Westphalia). The IT service provider's experts support and optimize the workflows in the authorities and institutions of the state administration of North Rhine-Westphalia. Highest security requirements are the basis for all activities here. This applies in particular to the production control center (PLS), which was completely redesigned in cooperation with the experts from JST.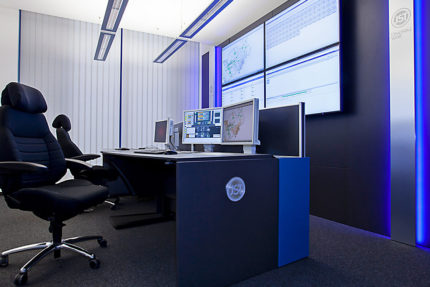 JST Video Wall: Behind the DisplaySuit's stainless steel design strips, the AlarmLight provides visual alarms for employees. The proactive PixelDetection® monitoring software enables early alarm detection thanks to automatic source activation. Advantage: reaction times are clearly reduced.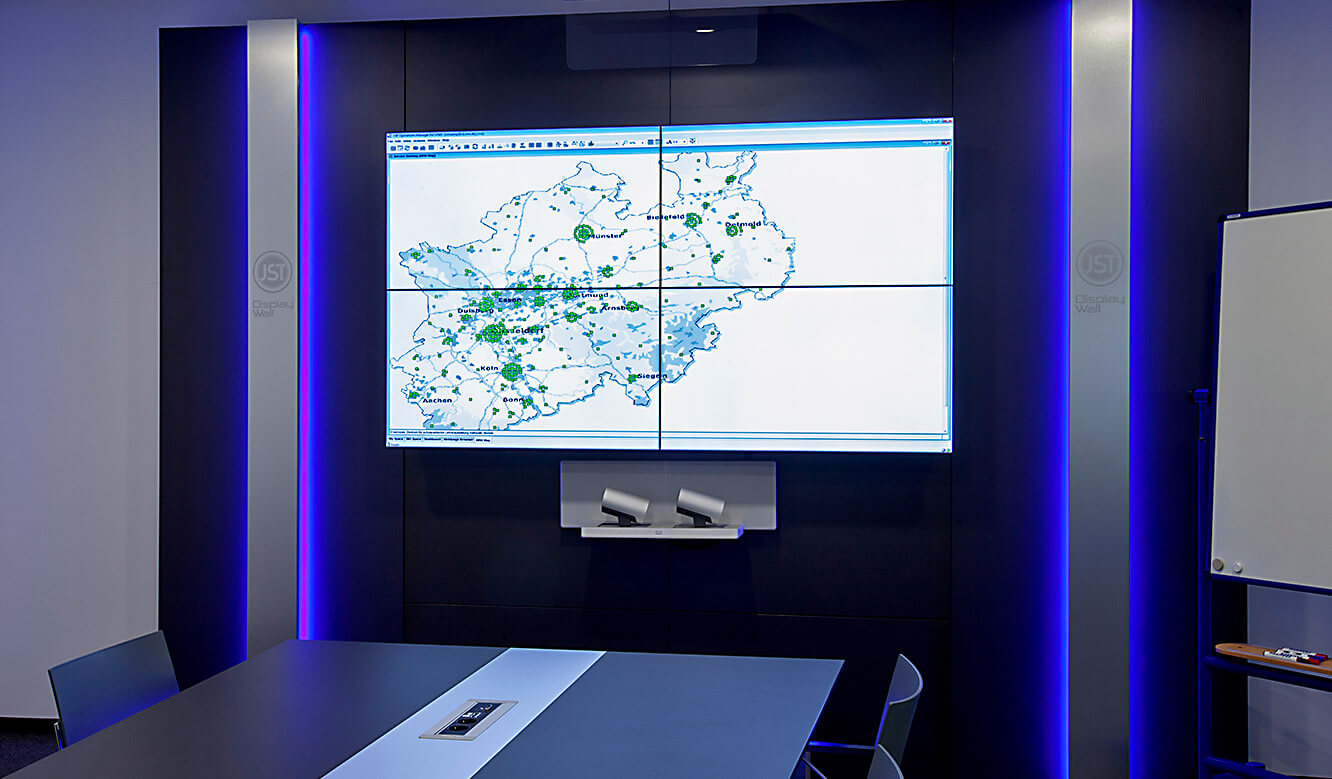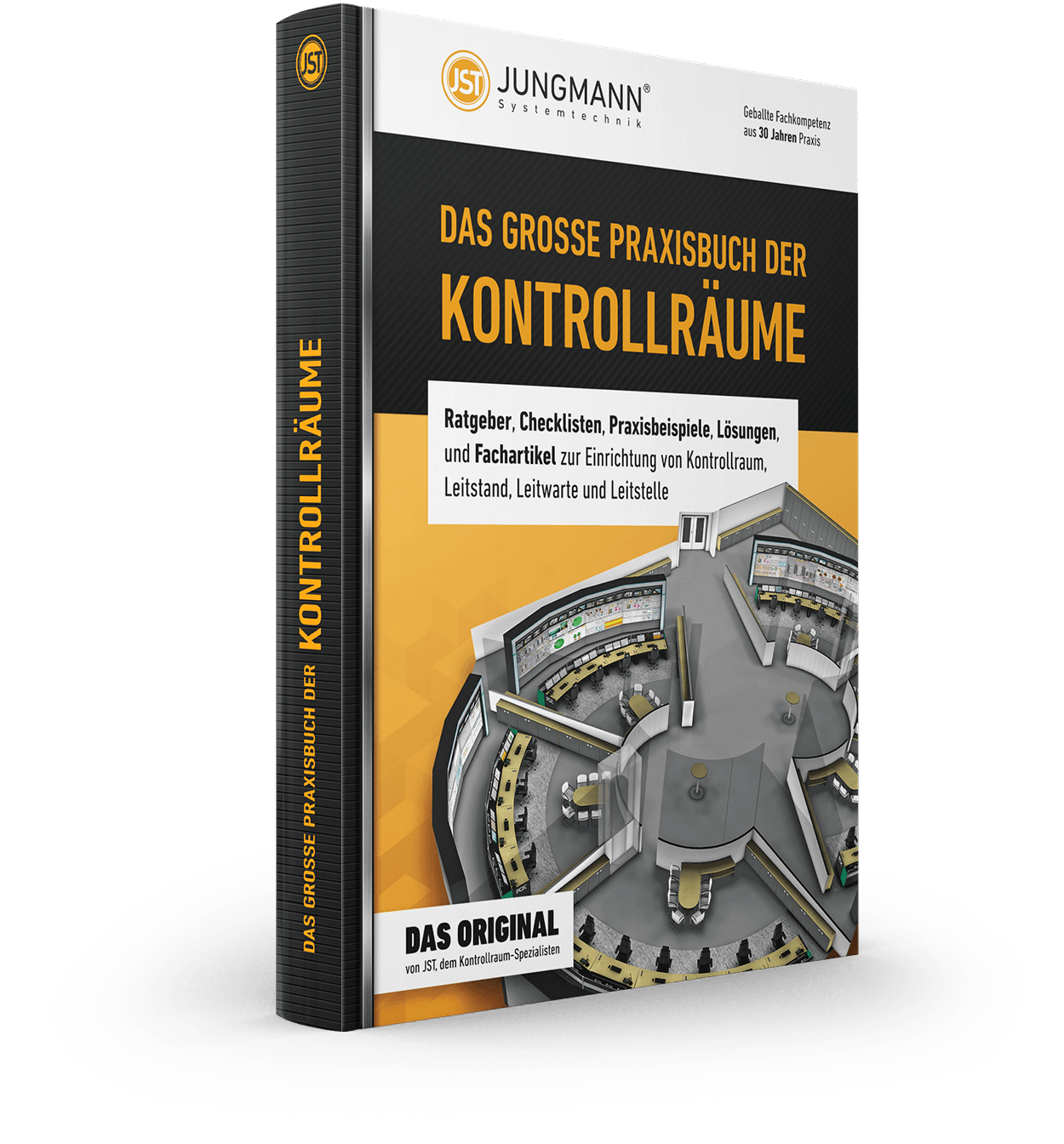 THE GREAT PRACTICAL BOOK OF
CONTROL ROOMS
Guidebooks, checklists, practical examples, solutions and technical articles for the installation of control rooms, control stations and control centers
REQUEST FREE OF CHARGE
What would you like to do next?
We are happy to answer your questions about our solutions for IT control center and computer center operation
+49 4161 54044-0