Client:


Kategorie: IT control station, CRITIS.
Safety and quality in the new OCC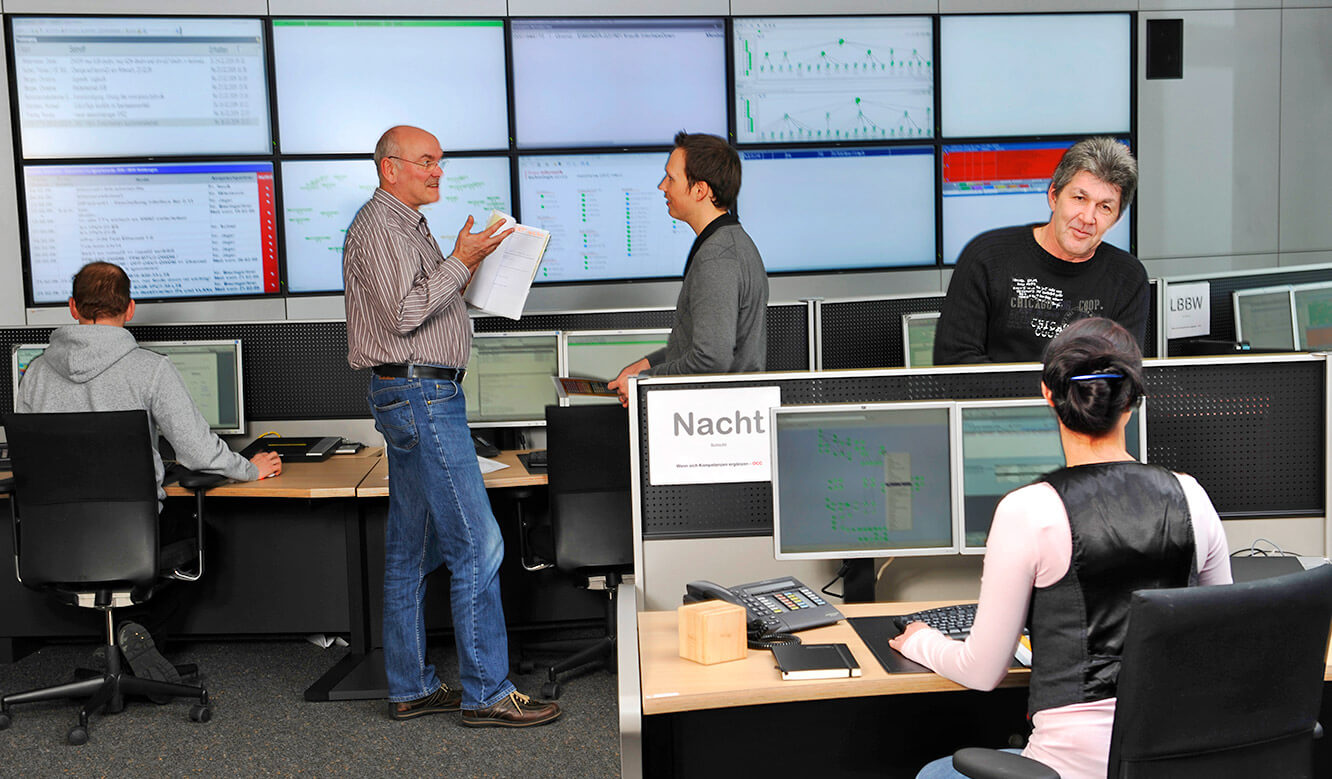 Finanzinformatik Technologie Service. The newly designed Operations Control Center of JST.
Finanz Informatik Technologie Service (FI-TS) offers professional IT services to customers in the financial sector. In addition to comprehensive services, FI-TS also enables you to take on specific operating and monitoring tasks. The newly designed Operation Control Center (OCC) is the central contact point for all IT problems.
The classic service desk has had its day at FI-TS. Because the redesigned OCC offers more than just the pure fault acceptance. "The OCC's range of services now also includes incident and operation management with operational and monitoring tasks for all IT systems," explains Roland Dirscherl, Head of Availability Management at FI-TS.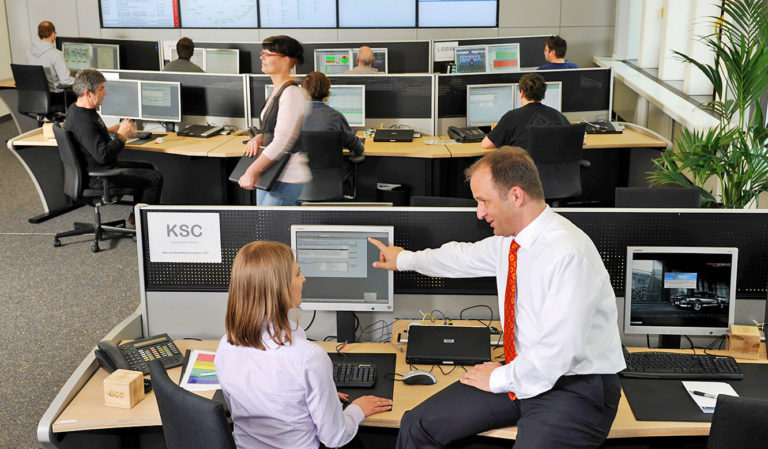 With the powerful total banking solution OSPlus, the company now provides one of the leading IT systems for the German banking market. Subsidiaries and investments complement the IT portfolio. Finanz Informatik provides services for 130.8 million accounts; over 70 billion technical transactions are carried out annually on the systems.
The room concept developed by JST is also important for effective work in the OCC. Only when the video wall is clearly visible to all employees can the displayed information be worked with and implemented. JST has therefore developed a special control room furniture,which now also facilitates the work of the employees in the OCC.
The equipment specially designed for the control room combines technical know-how with ergonomics. The Stratos Command Desk, a special desk, can be adjusted in height and, due to its arrangement in the room, allows employees a free view of the video wall. "What was important to us during the planningstage was a complete role- and function-based room concept that focuses on optimal teamwork and the best possible support for employees at their workplace. JST has this concept in its range, which is specially designed to equip control rooms.
Dirscherl was also completely satisfied with the work of JST. "The JST employees carried out planning and installation reliably and on schedule, and always kept to agreements. If a problem arose, they eliminated all defects quickly and in a service-oriented manner", says Dirscherl, describing the work of JST. Coupled with the competence of the OCC staff and the high service requirements, the newly designed OCC meets Roland Dirscherl's ambitious goal: "Only by exceeding customer expectations can high customer satisfaction be achieved".
You can find more information about FI-TS services at: www.f-i-ts.de