Client:


Kategorie: Switch room, CRITIS.
Stadtwerke Wolfenbüttel's new control room optimises monitoring tasks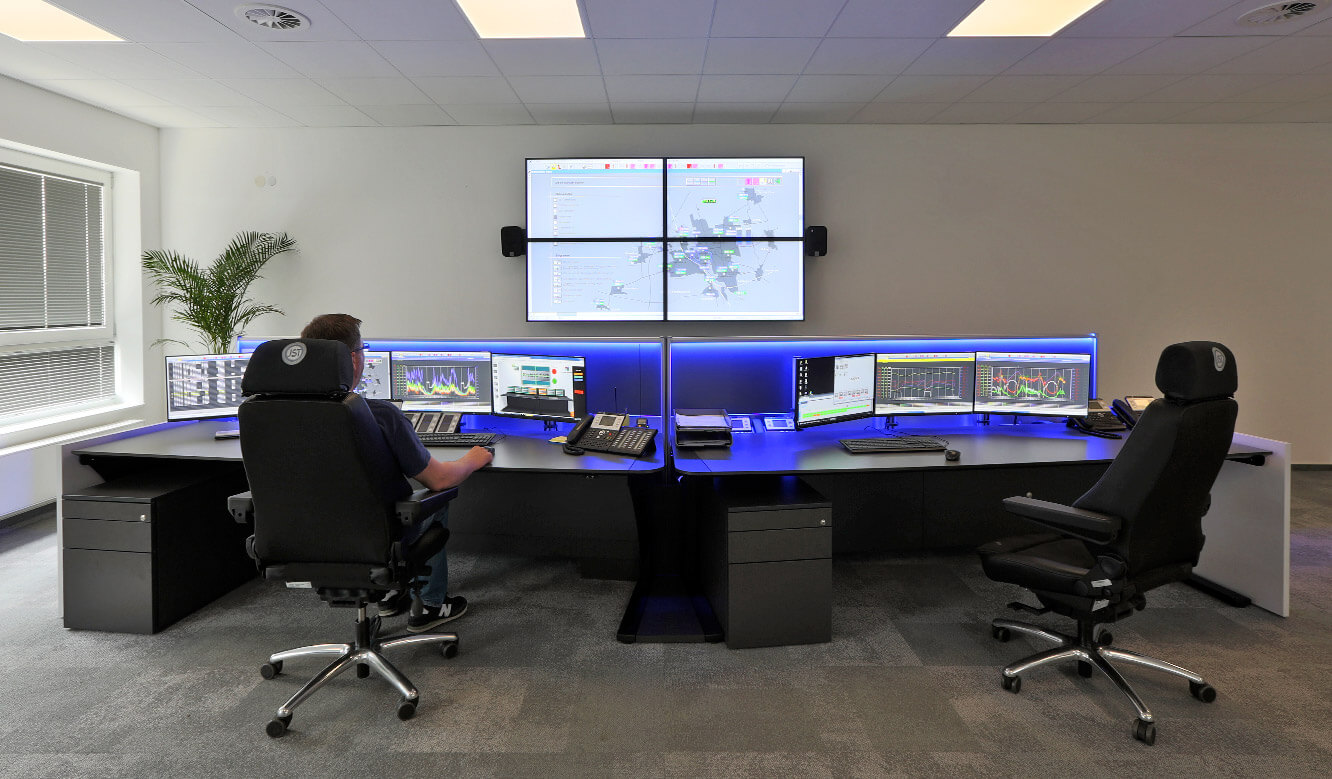 JST control room concept: More clarity thanks to large-display technology and flexible system control – in the new power supply control center of Stadtwerke Wolfenbüttel, the monitoring tasks were significantly optimised in cooperation with JST.
Electricity, gas, water as well as additional telecommunications and traffic light systems – the operators in the control room of Stadtwerke Wolfenbüttel must keep an eye on an extensive range of systems. In cooperation with the control room professionals from JST – Jungmann Systemtechnik, the people in charge from the city of the Welfs have now succeeded in optimising these monitoring tasks significantly. The high supply quality is ensured with the latest technology.
Hardware and software sensors in the supply networks for electricity, gas, water, communication, and additionally in the systems of traffic lights and street lighting, plus video cameras – all information from these systems is processed and visualised in the power supply control room. In this way, the grid administrators of the public utilities can keep an eye on everything. In the event of a malfunction, they locate faults and initiate appropriate measures. Ideally, without any of the approximately 56,000 inhabitants even noticing that there are any irregularities. With new hardware and software from the JST portfolio, the employees in the control room now have perfect conditions to act proactively.
"Professional and compelling demonstration"
As part of a major renovation project, Stadtwerke Wolfenbüttel decided to re-equip its control room as well. Torsten Peters (assistant to the technical management): "We wanted to reduce the size of the control room, but take a technical step into the future." During a visit to JST's own control room simulator, the project manager was able to discover for himself the possibilities of current control room concepts: "It was really a professional and compelling demonstration."
Problem-free handling of the new technology
An important premise for the new control room: The irritatingly high number of keyboard-mouse combinations, each assigned to a fixed computer, should be a thing of the past. Perfect solution: JST MultiConsoling®. With this technology, it is possible to connect all desired applications to any screen or to the new large display wall with only one mouse and one keyboard. The graphical user interface myGUI® ensures intuitive and problem-free handling.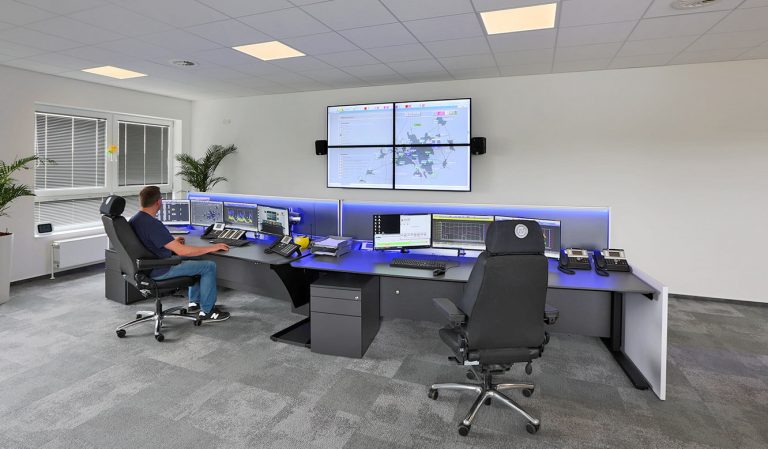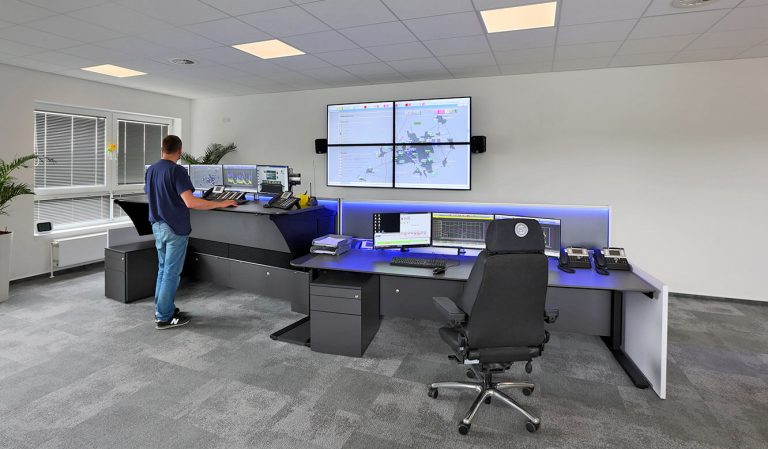 Ergonomic operator desks, height adjustable. A change between sitting and standing to relieve back strain.
More comfort and faster reactions
The improved clarity was also the main reason for the investment in large-display technology. Torsten Peters: "If you try to troubleshoot with five or six people in front of a small monitor, it's really not optimal." With the monitor wall consisting of four large-format displays, such scenarios are a thing of the past. In addition, the PixelDetection® alarm software enables a significantly reduced response time thanks to automatic source activation in the event of a fault.
"No more background noise"
In addition to ergonomic furnishings, the employees in the control room of Stadtwerke Wolfenbüttel have also seen a decisive improvement: Thanks to JST MultiConsoling®, the computers could be moved to a separate technical room. "The irritating noise of the fans is now a thing of the past," explains Torsten Peters, who calls the entire installation of the new power supply control center "spot on."