Client:


Kategorie: Production control center.
New production control center at the Daimler press plant in Bremen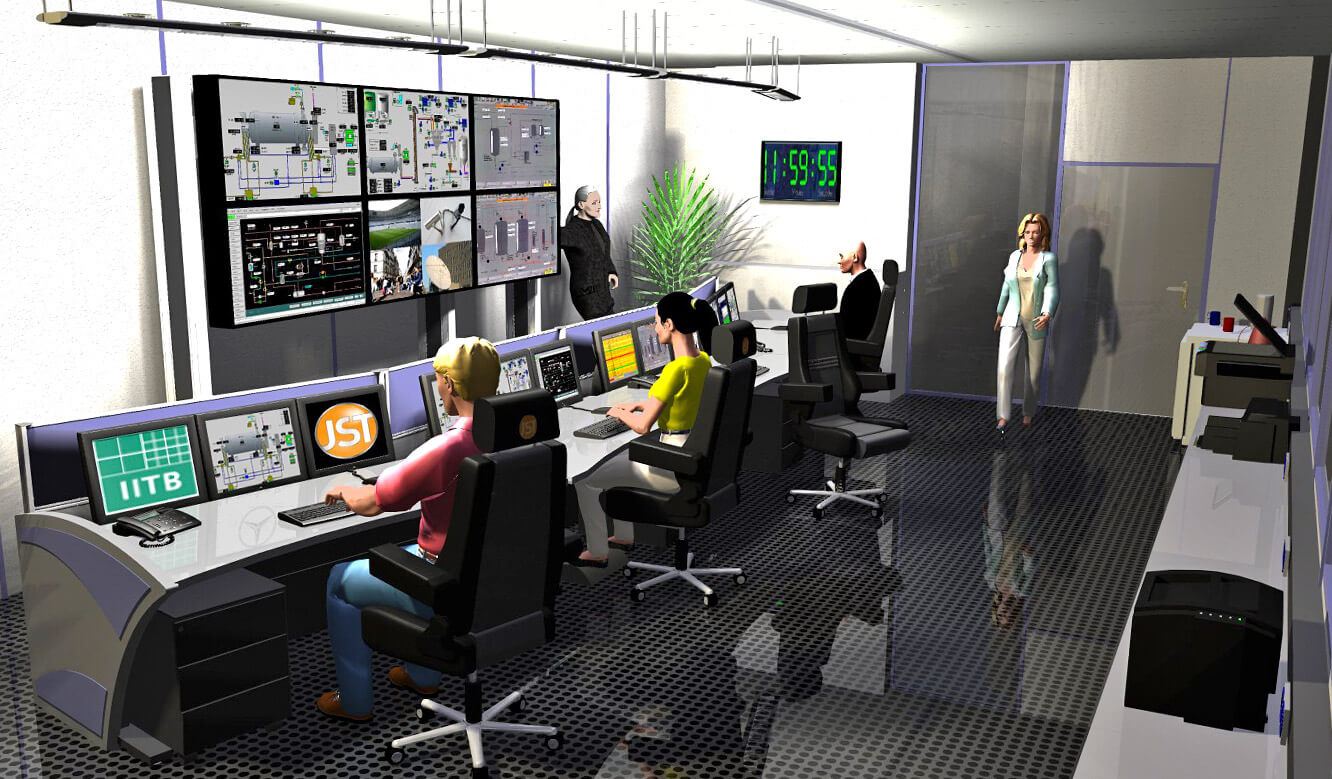 Daimler Bremen: New production control center. Photorealistic 3D planning.
The Mercedes-Benz plant in Bremen builds the C-Class models and the roadsters of the SL and SLK and CLK series. The press shop at the Bremen plant produces the sophisticated body parts for this. One of the most modern production control centers was put into operation in the press plant in Bremen. From here, all processes of pressed part production are monitored and the supply of blanks and the removal of offcuts is controlled.

Within a year, JST planned and realised the project in close cooperation with the planners of the Mercedes-Benz plant in Bremen and the Fraunhofer Institute for Optronics, Systems Technology and Image Analysis (IOSB).
The part of JST was to plan and deliver the furniture, large screen technology, computer outsourcing and the network-free workstation interconnection (multiconsoling). The picture above shows the photorealistic planning. The picture below shows the reality. The Fraunhofer Institute was specifically responsible for the introduction of the new process control software. Other trades, such as camera technology, were coordinated in close consultation with other external suppliers and integrated into the overall concept.
The result: By bundling the control and monitoring functions of the press shop in the new control center, the employees are able to have an overview of the entire process, correctly assess the effects of faults and initiate suitable measures. The connected subsystems are actively controlled via the central visualisation platform.