Control room analysis - How fit is your control station?
Are you interested in getting to know the potential for improvement of your control room and in making full use of your resources and possibilities? JST offers you free consultation and analysis for control room, control station, control center and control office.
How do you rate the room conditions?
Whichaspects of ergonomics do these workplaces comply with?
What technical equipment do you use at your workplace?
How do you rate the ease of use ?
…. many further points around your control room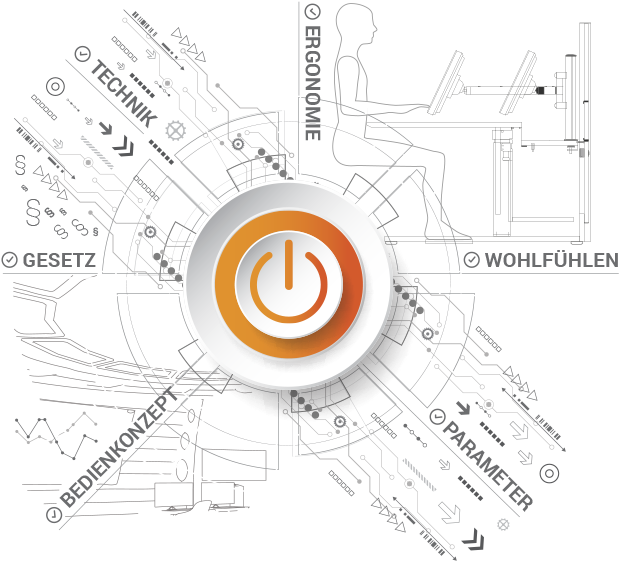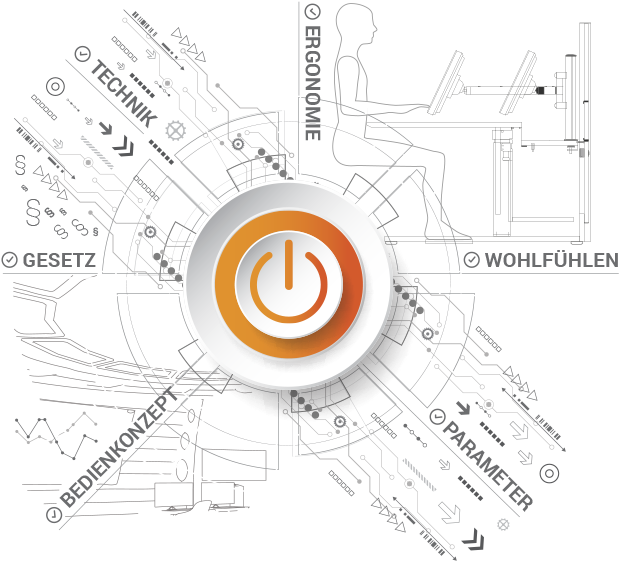 Free online analysis
Let your employees and colleagues evaluate the actual state online now!
You will receive an anonymous online questionnaire for this purpose. The resulting results are taken into account in the JST planning and further dialogues.
We assess the most important ergonomic and technical framework conditions according to the current guidelines of the Federal Institute for Occupational Safety and Health for VDU work in control rooms. But we also attach great importance to the subjectively perceived well-being at work. In addition, we ask about the current technical situation and can derive valuable suggestions for improvement.
The evaluation takes place via a meaningful diagram and serves as the basis for optimizing your control room.
Are you interested? Then request your personal and free access code today! Please tick the box next to "Free potential analysis" in the contact form!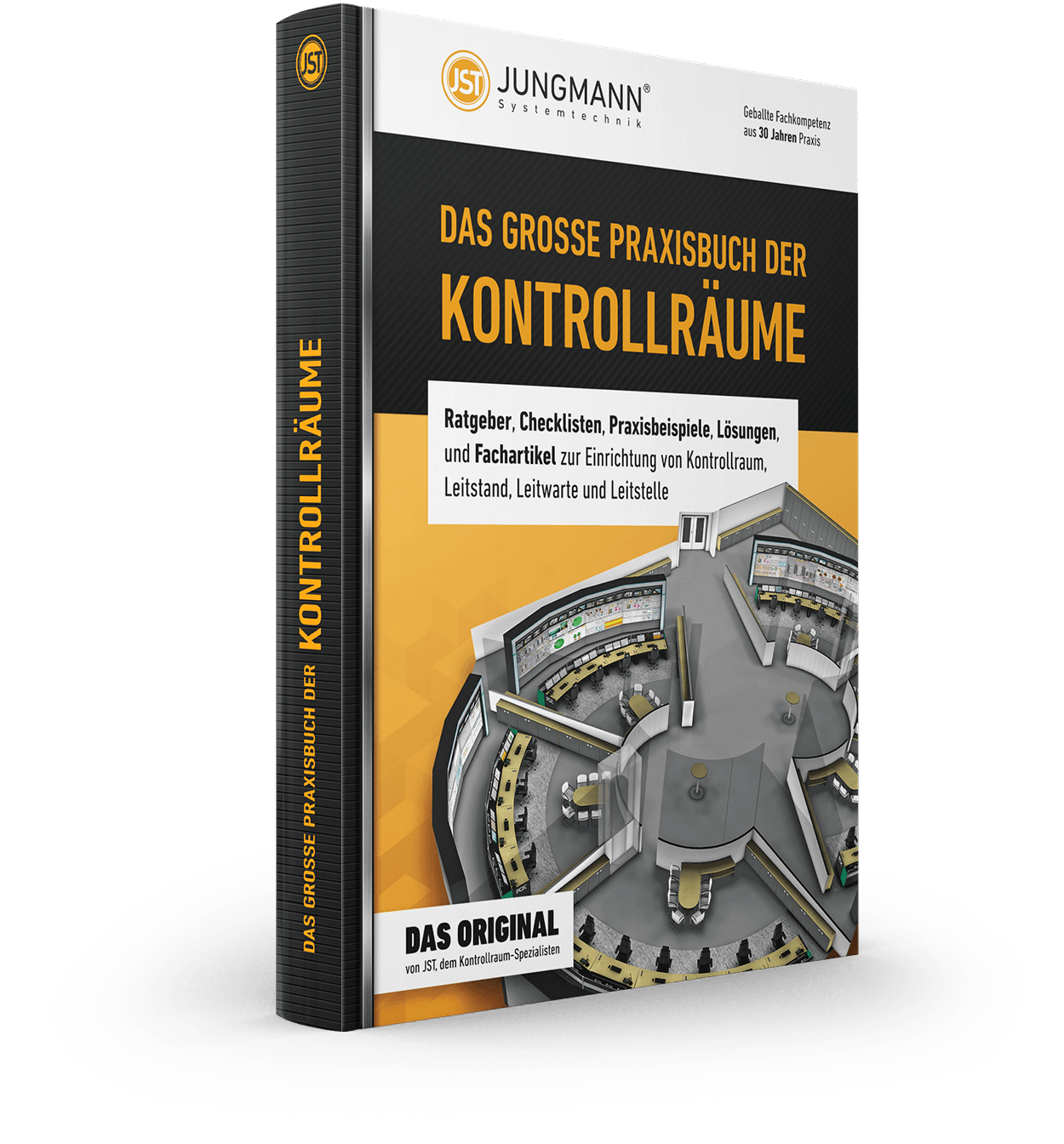 THE GREAT PRACTICAL BOOK OF
CONTROL ROOMS
Guidebooks, checklists, practical examples, solutions and technical articles for the installation of control rooms, control stations and control centers
REQUEST FREE OF CHARGE
Experience more at a planning workshop in Kontrollraum-Simulator
Having a vision of the future is good. Experience is better! Visit the control room simulator, unique in Europe, which combines state-of-the-art technology and the latest ergonomic know-how. The control room of the future. The extraordinary: Here you can touch everything and try it out for yourself.
---
---
---
---
---
The tour of the control room simulator is free of charge.
We kindly request that you register and reserve your appointment.
What would you like to do next?