---
---
---
---
---
Carsten Jungmann
In 2001 I founded JST – Jungmann Systemtechnik GmbH & Co. KG together with my former business partner Kay Hansen and thus filled a niche in the control room technology. Looking at the present, it is fair to say that our company has built up a solid reputation in the "control rooms & control centers" sector.
But back then, we still had major challenges to face. Up to that point, I had gained a lot of experience through more than ten years of work in the fields of architecture, equipment and ergonomics, but then I realized that there was much more to a comprehensive approach. With a new concept, we ventured into a demanding market and offered integrated technical equipment and software.
---
---
---
---
---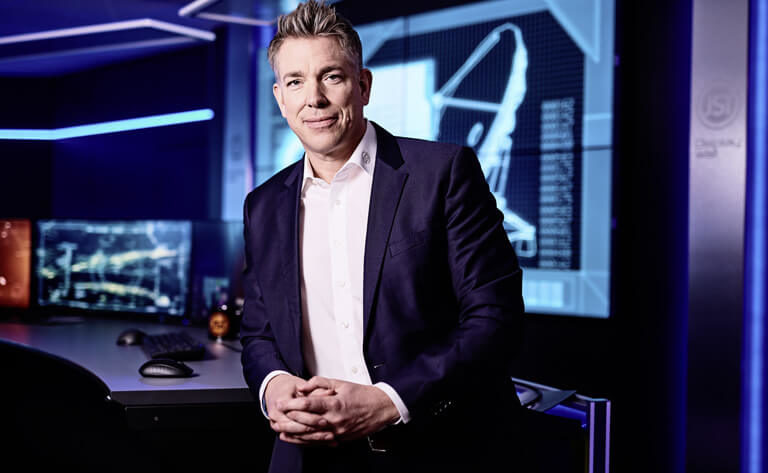 One milestone was formed in 2005 with the establishment of the customer network "JST-Community." From its humble beginnings, the community went on to form the largest German platform for exchanging knowledge within the sector just five years later. It has enabled and continues to enable external know-how to be incorporated into product developments and to continue to advance the idea of a customer-driven company. Since then, I have successfully transformed the JST community into a neutral congress for control room technology and monitoring systems. It is called ko:mon and can be found on online at www.ko-mon.de
Today JST stands as a seals of excellence for innovation, quality and design in all areas concerning control rooms. Our product portfolio includes operating software, monitoring software, hardware solutions and a award-winning design for control room furniture systems. One idea that guides us: Control rooms should not only be technologically advanced, but they should also be fun to work in.
I do not want satisfied customers. I want inspired customers.
---
---
---
---
---
Stephan Wiese
I was gripped by the enthusiasm for control rooms when I immersed myself in the world of JST in 2009. And until today this passion has never left me. With a diverse combination of thirst and curiosity for technical knowledge, coupled with solid business qualifications and a tendency towards unconventional solutions and philanthropy, I was able to win over the former managing director duo Kay and Carsten back then.
---
---
---
---
---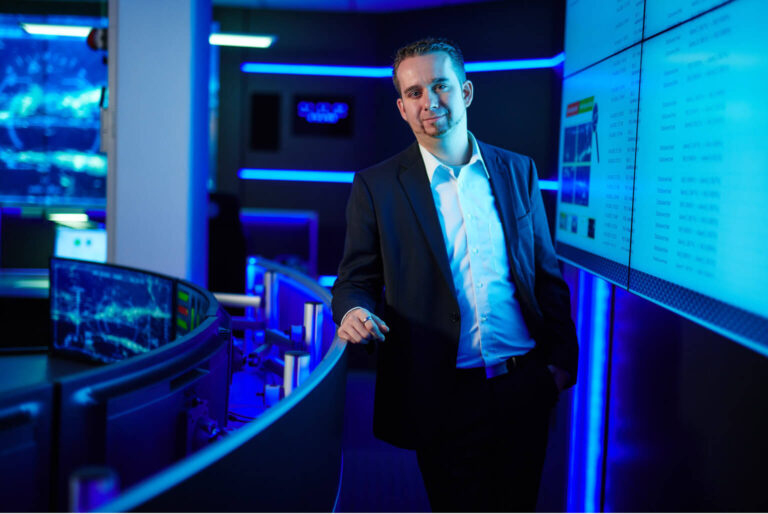 In more than a decade, I have earned the unreserved trust of the company's management and at the same time got to know and helped to shape all sectors of the company with their complex interrelationships. Starting as a commercial employee in the accounting department, through the position of site manager to authorized signatory, I have now been appointed managing director. In this role, I stand at the side of company founder Carsten Jungmann, with whom I have a long and trusting professional relationship. As a management duo, we are characterized by our very different strengths and complement each other excellently. My focus is just as much on the continuous crisis-proof growth of the company as on establishing it on the international market.
I hope my colleagues mean it only jokingly when they label me a "senior bureaucrat". Each of you knows that my door is always open for a friendly as well as a constructive and critical conversation. As for being a "bureaucrat": I must admit that the steady optimization of our processes is indeed a particularly important concern for me. My declared goal is to perfect the framework conditions of the control room realization for our customers and our team in the best possible way.
Like a spark of fire - this is how I would like to ignite enthusiasm among employees and business partners for our company and our products.
---
---
---
---
---