CommandButton Box: complex scenarios at the push of a button
Confirm alarm! Light on! Lock the door! You decide which action is to be carried out quickly and without time-consuming input. The CommandButton Box provides switches integrated into the console interface, with which even complex scenarios are available at the push of a button.
REQUEST A QUOTATION
Diese Unterseite befindet sich aktuell im Aufbau
In der Disziplin der Kontrollraumausrüstung erleben wir nie dagewesene Herausforderungen. Neue Konzepte und Systeme sind gefragt. In den JST-Entwicklungslaboren ist Stillstand ein Fremdwort. Der Launch neuer Lösungen für hocheffiziente Kontrollräume steht bevor. Bitte gedulden Sie sich noch ein wenig. Die Inhalte dieser Seite werden gerade für Sie vorbereitet.
Chosen by leading companies and institutions
Professional control center planning with the following components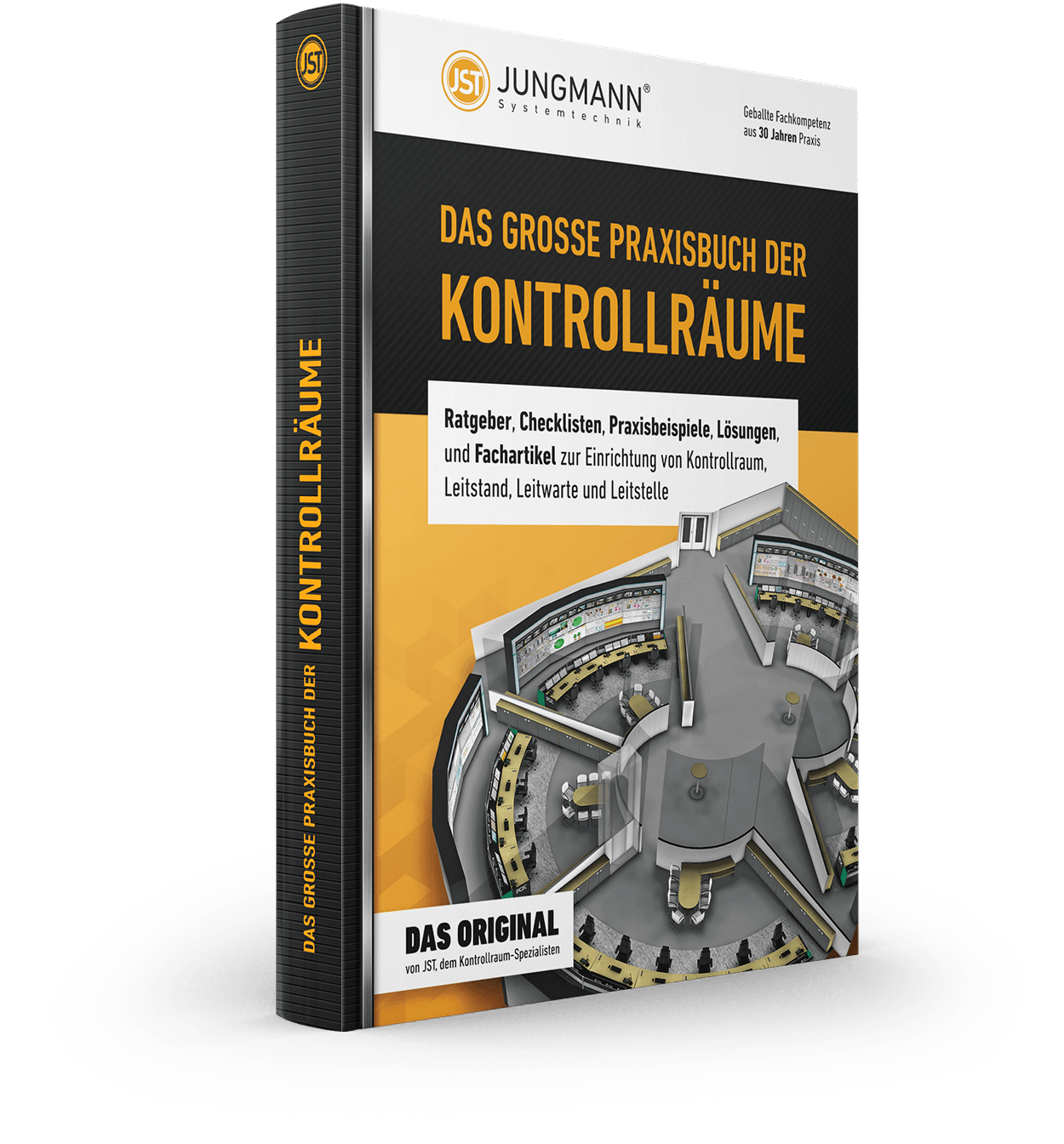 THE GREAT PRACTICAL BOOK OF
CONTROL ROOMS
Guidebooks, checklists, practical examples, solutionsand technical articles for the installation of control rooms, control stations and control centers
REQUEST FREE OF CHARGE
Experience more at a planning workshop in Kontrollraum-Simulator
Having a vision of the future is good. Experience is better! Visit the control room simulator, unique in Europe, which combines state-of-the-art technology and the latest ergonomic know-how. The control room of the future. The extraordinary: Here you can touch everything and try it out for yourself.
The tour of the control room simulator is free of charge.
We kindly request that you register and reserve your appointment.