---
---
---
---
---
New emergency call center in a great format
---
---
---
---
---
JST Jungmann Systemtechnik is specialised in setting up your new emergency call center with the thorough analysis and detailed planning that is best suited to your needs. Do you want all of your employees to always be able to keep an eye on the important alarms? Our monitor walls in combination with professional tools like PixelDetection® make this possible. If you would also like your emergency call center to meet the latest ergonomic guidelines for working in control centers according to the baua Study, then our high-quality control room furniture is the right choice. In addition, we also offer a lot of great packages covering all aspects of maintenance and service. Leave nothing to chance, count on JST.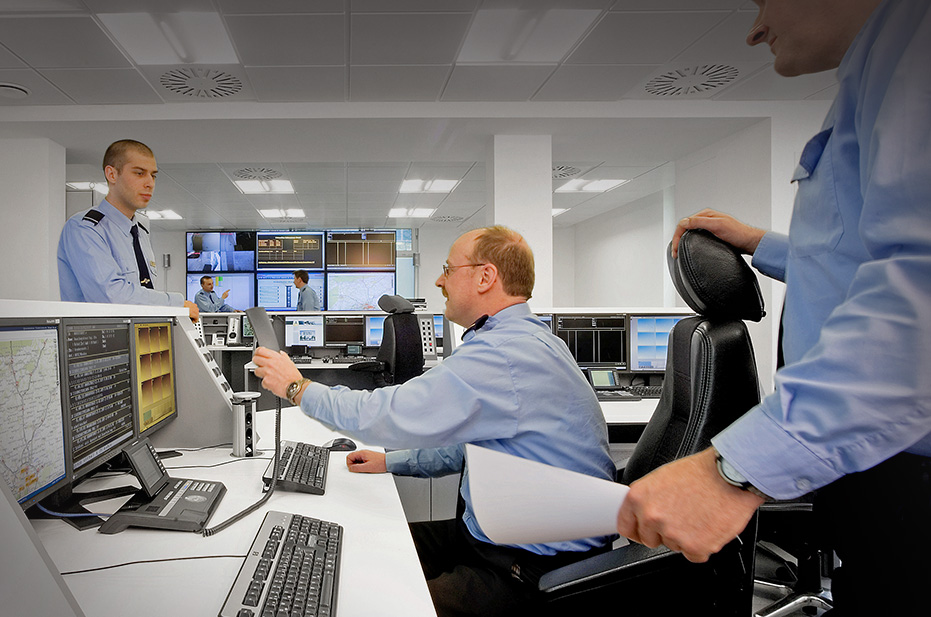 EHRL, Guard Service
Analyse, plan and implement an emergency call center

JST takes care of architecture, technology, light, acoustics, climate, design

Monitor walls with alarm function
More space on the operator desks, only one keyboard and one mouse

Premium control room furniture from Germany

Optimal ergonomic conditions

according to

baua Study
Chosen by leading companies and institutions
















Practical example: Emergency call center
---
---
---
---
---
In modern emergency call centers (alarm receiving centers), prompt action in the event of an alarm is the highest priority! But if existing systems are outdated and have become an impenetrable wasteland of monitors, keyboards and mice over time, this can no longer be guaranteed. Important alarms can easily be overlooked. Employees are often overwhelmed and lose track of the big picture. Then it is time to think about a new emergency call center. JST will help you to develop the optimal emergency call control center for your service company. Every one of our systems combine the best preparedness with a high operating convenience. Feel free to have a look at our references.
Our special service: We will be happy to put you in touch with the appropriate contact person.
---
---
---
---
---
New alarm receiving center/emergency call center signals competence and expertise
With the move to its new headquarters in Hanover, Niedersächsische Wach- und Schliessgesellschaft Eggeling & Schorling KG/VSU Vereinigte Sicherheitsunternehmen GmbH is establishing particularly innovative standards. Since the beginning of 2015, the headquarters have been based in a new, ultra-modern complex at Vahrenwalder Straße 136. The core and information hub of the new building is the alarm receiving center in accordance with DIN 50518 and the emergency call center in accordance with VdS 3138.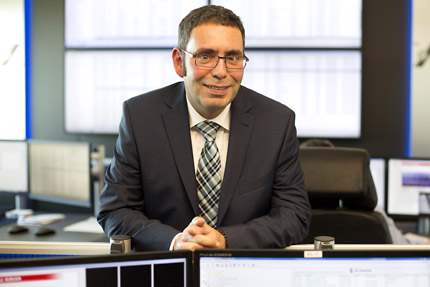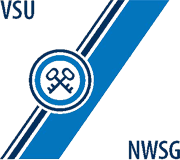 Convinced of the services of the Jungmann team – the new control center combines expertise and competence.
Head of Alarm Receiving Center/Emergency Call Center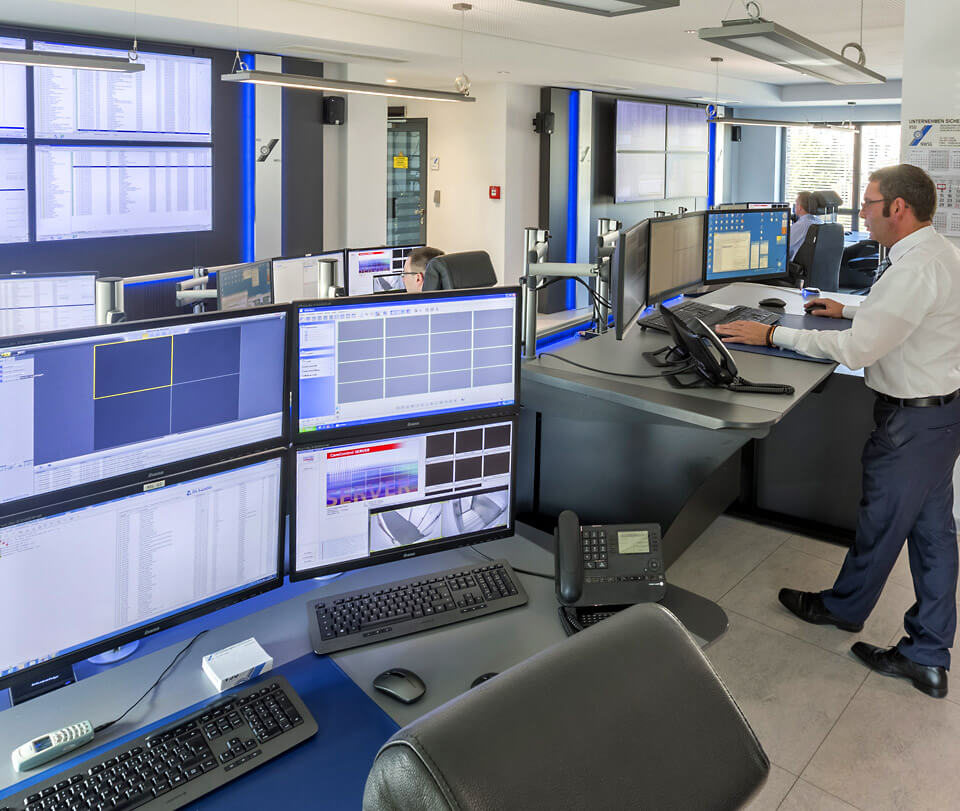 New control room creates a secure basis for digital radio
Communication is the be-all and end-all. Digital radio is used whenever firefighters are called out to fight a fire, a police patrol car is called out to deal with an accident, or even hundreds of people line up to attend major events. The access network for digital radio in Lower Saxony is monitored by ASDN (Authorised Digital Radio Center of Lower Saxony), which is part of the Central Police Department of Lower Saxony. With the help of Jungmann Systemtechnik it was possible to create an optimal basis for the monitoring tasks of ASDN.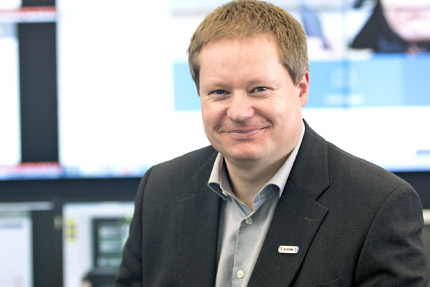 "The Jungmann system will make our day-to-day work much easier."
Head of the Authorised Digital Radio Center of Lower Saxony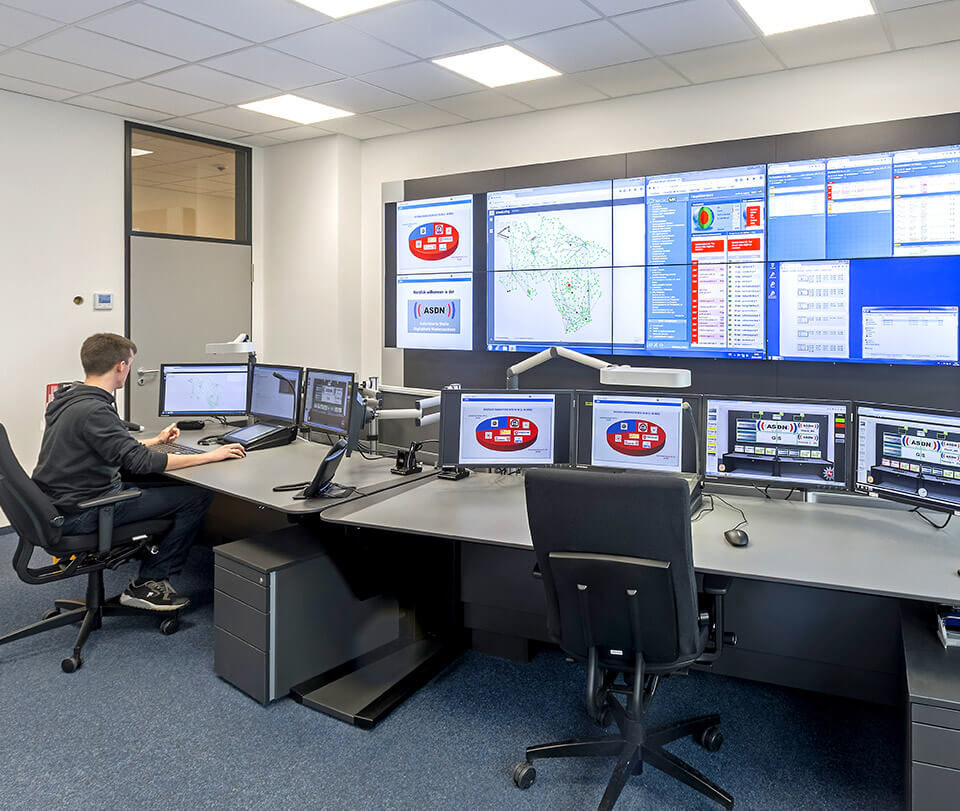 State-of-the-art control room with perfect alarm management
250 elevators, 240 escalators, 2,000 ventilation systems – the technical control room at Munich Airport monitors around 300 buildings with almost 28,000 rooms. Thanks to a complete refurbishment with technical equipment and furniture from JST – Jungmann Systemtechnik, the operators of the technical control room can now handle this substantial task much more professionally.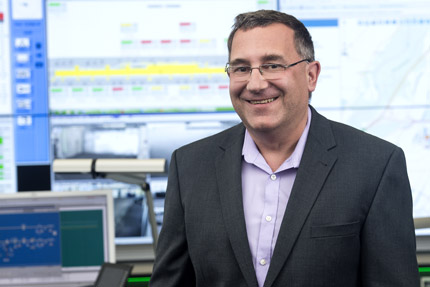 "This used to be just an office; today we can really call it a state-of-the-art control room."
Responsible for the control room engineering at the Munich Airport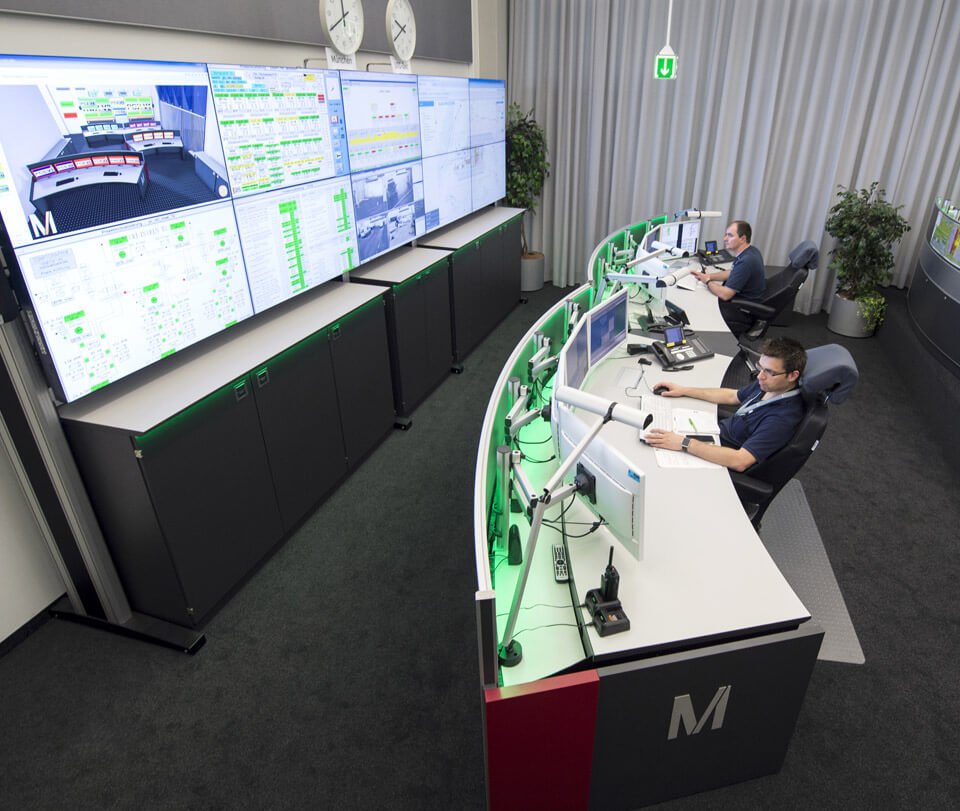 Was möchten Sie als Nächstes tun?
FAQ
What are Displaywalls and Teamview?
Our Displaywalls in the emergency call center are assembled from several LCDs or rear-projection Cubes. The result is the creation of a large and coherent image over the entire combined area of the monitors. The visual gap caused by the frames is minimal. You can expect 1-30 mm here. Display walls remain active even without any interaction from the operator. They react to a predefined event, such as an incoming alarm, and can be automatically connected and operated in real-time. The entire team on site is immediately up to date on the same information at a glance. We call that "Teamview."
What are the advantages of JST Displaywalls?
Digitally accurate display: On the large monitor surface, different but currently relevant alarms are quickly, clearly and perfectly visible from any angle.
Faster with Teamview: The entire team receives all important information at the same moment at a glance. With this practical extension of their own workstation desktop, the team is able to react quicker, eliminate interference and act efficiently.
Clear structure: Efficient monitoring and control is made possible by combining various system, plant and danger states. The operator always has everything perfectly in view.
Event-controlled alarm: No alarm goes undetected. The most important alarms appear at the necessary time, in the ideal place, in the perfect size and immediately visible to everyone.
Correct decisions: Important information is automatically added depending on the situation and the alarm. With this intelligent JST function, decisions can be made faster and more reliably.
Design and Ambientlight: The JST display walls in emergency call and security control centers can be optionally enhanced with a high-quality panelling with integrated Ambientlight. The Ambientlight can be given a function to inform the entire team via light signals in the event of particularly critical situations or alarms.
Durability at 24/7: Our display walls are designed for 24/7 operation in emergency call centers. They are explicitly designed for continuous operation.
We are happy to answer your questions regarding the development of an emergency call center
+49 4161 54044-0