With GrabberIP distances are no longer a benchmark
Do you want to access information from worldwide locations? Integrate decentralized systems? With GrabberIP, geographical distances are no longer a benchmark. The myGUI® graphical user interface makes data exchange with the remote control center or the standby team child's play.
REQUEST A QUOTATION
This subpage is currently under construction
In the discipline of control room equipment, we are experiencing unprecedented challenges. New concepts and systems are in demand. In the JST development labs, standing still is a non-existent word. The launch of new solutions for highly efficient control rooms is imminent. Please be patient a little longer. The contents of this page are currently being prepared for you.
Gewählt von führenden Unternehmen und Institutionen
What clients report about their experience with JST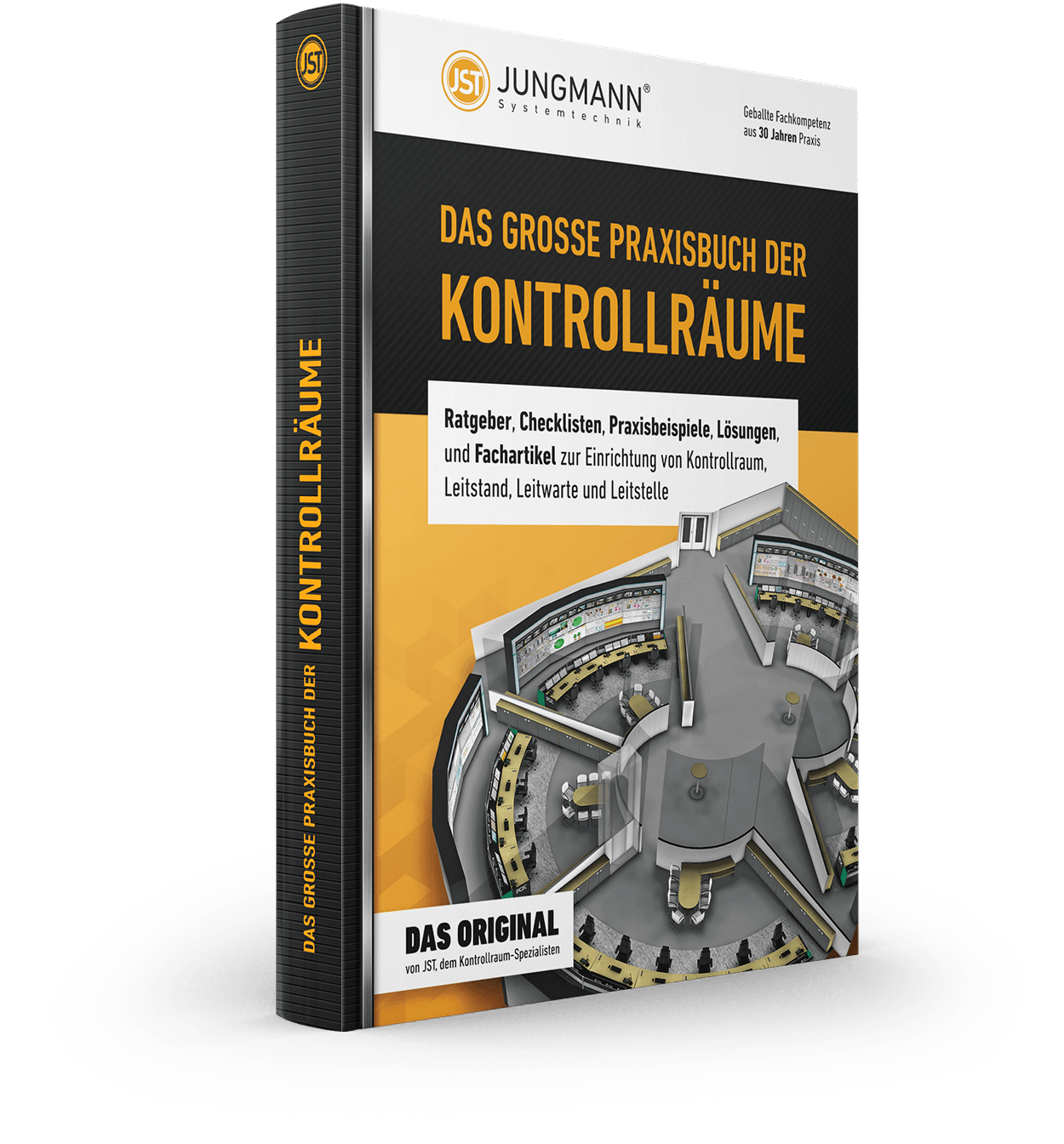 THE GREAT PRACTICAL BOOK OF
CONTROL ROOMS
Guidebooks, checklists, practical examples, solutionsand technical articles for the installation of control rooms, control stations and control centers
REQUEST FREE OF CHARGE
Experience more at a planning workshop in Kontrollraum-Simulator
Having a vision of the future is good. Experience is better! Visit the control room simulator, unique in Europe, which combines state-of-the-art technology and the latest ergonomic know-how. The control room of the future. The extraordinary: Here you can touch everything and try it out for yourself.
The tour of the control room simulator is free of charge.
We kindly request that you register and reserve your appointment.