---
---
---
---
---
When developing an alarm receiving center, you need a strong partner. We know what's important.
---
---
---
---
---
Regardless of whether you just want to breathe some fresh air into your alarm receiving center or turn everything inside out. JST Jungmann offers you comprehensive and precise advice according to your needs. This starts with a thorough analysis of the actual state of your current alarm receiving center. We then move on to detailed planning. Nothing escapes us here. Monitor walls, control room furniture, operating concepts and professional tools. We combine all components into an individual design for the development of your receiving center. In addition, we also offer a lot of great packages covering all aspects of maintenance and service so that you are perfectly prepared for the worst case scenario.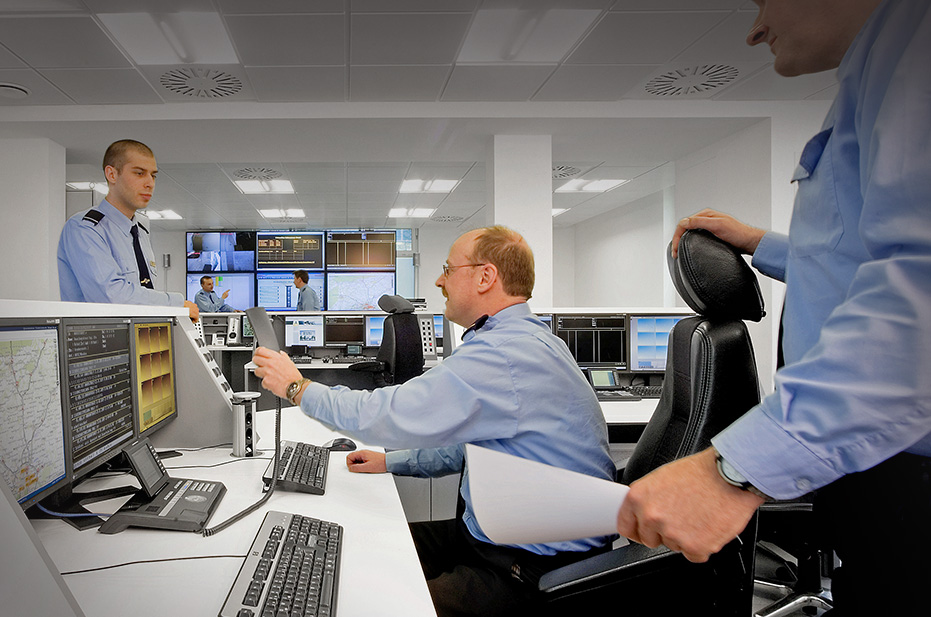 EHRL, Guard Service
Developing and planning alarm receiving centers: architecture, technology, design

Large-display technology with alarm function

Operator Desk: More space, fewer keyboards and mice
Optimal ergonomic conditions for employees
Chosen by leading companies and institutions
















Practical examples: Developing alarm receiving centers
---
---
---
---
---
One point is absolutely mandatory in alarm receiving centers and security control centers: the fastest possible action in the event of an alarm! But what happens when systems are outdated, alarms are overlooked or employees are no longer able to do their best because of excessive demands placed on them when operating confusing equipment? This is where JST comes in and helps to develop and install the optimal alarm receiving center for your company. Every one of our systems combine the best availability with maximum operating convenience. Feel free to have a look at our references.
We will be happy to put you in touch with the appropriate contact person.
---
---
---
---
---
New alarm receiving center/emergency call center signals competence and expertise
With the move to its new headquarters in Hanover, Niedersächsische Wach- und Schliessgesellschaft Eggeling & Schorling KG/VSU Vereinigte Sicherheitsunternehmen GmbH is establishing particularly innovative standards. Since the beginning of 2015, the headquarters have been based in a new, ultra-modern complex at Vahrenwalder Straße 136. The core and information hub of the new building is the alarm receiving center in accordance with DIN 50518 and the emergency call center in accordance with VdS 3138.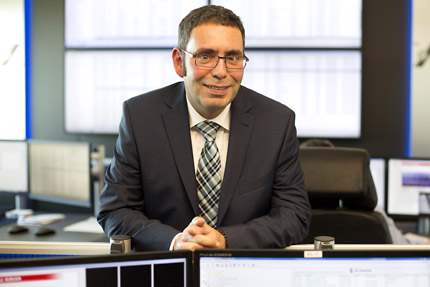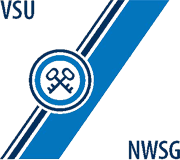 Convinced of the services of the Jungmann team – the new control center combines expertise and competence.
Head of Alarm Receiving Center/Emergency Call Center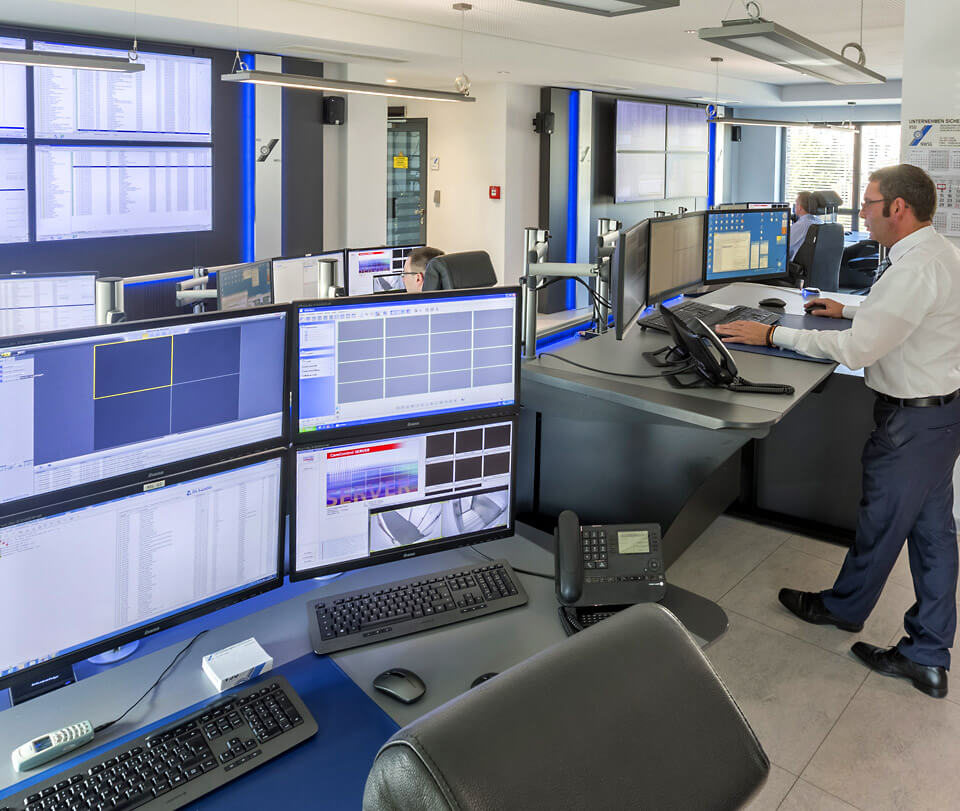 New control room creates a secure basis for digital radio
Communication is the be-all and end-all. Digital radio is used whenever firefighters are called out to fight a fire, a police patrol car is called out to deal with an accident, or even hundreds of people line up to attend major events. The access network for digital radio in Lower Saxony is monitored by ASDN (Authorised Digital Radio Center of Lower Saxony), which is part of the Central Police Department of Lower Saxony. With the help of Jungmann Systemtechnik it was possible to create an optimal basis for the monitoring tasks of ASDN.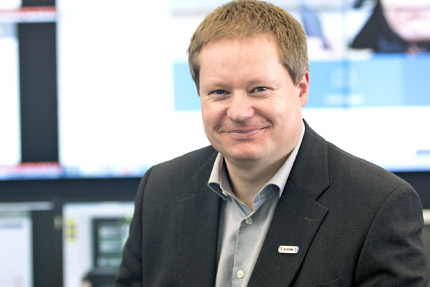 "The Jungmann system will make our day-to-day work much easier."
Head of the Authorised Digital Radio Center of Lower Saxony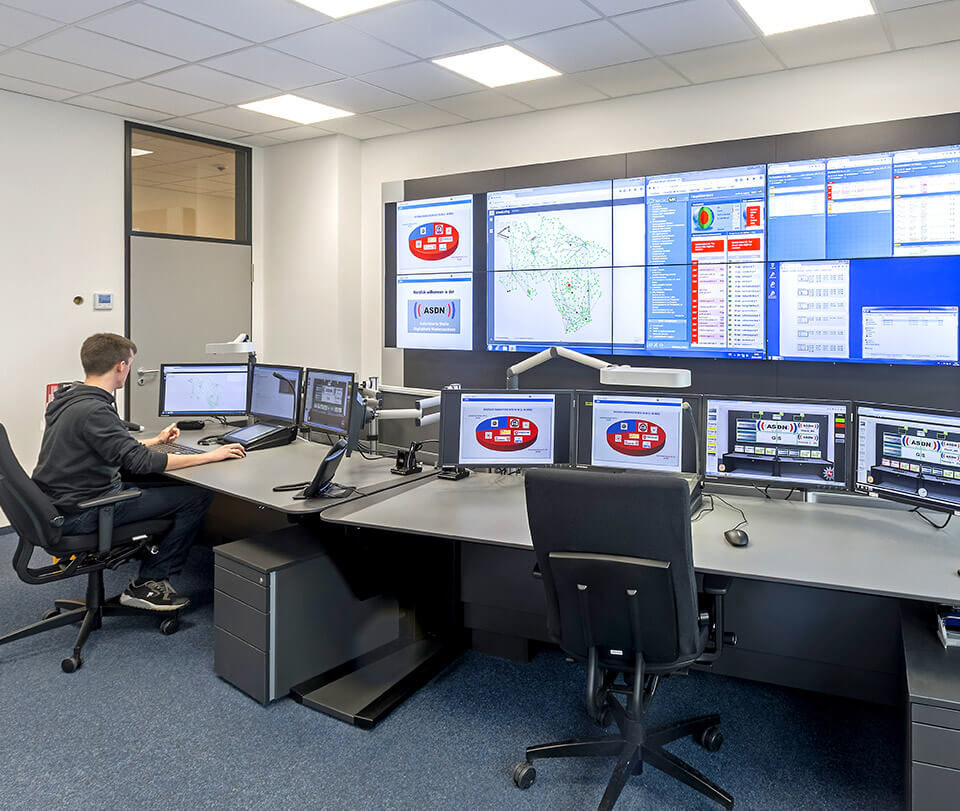 State-of-the-art control room with perfect alarm management
250 elevators, 240 escalators, 2,000 ventilation systems – the technical control room at Munich Airport monitors around 300 buildings with almost 28,000 rooms. Thanks to a complete refurbishment with technical equipment and furniture from JST – Jungmann Systemtechnik, the operators of the technical control room can now handle this substantial task much more professionally.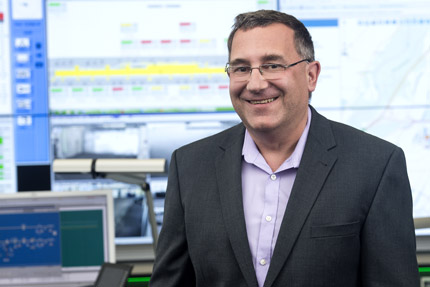 "This used to be just an office; today we can really call it a state-of-the-art control room."
Responsible for the control room engineering at the Munich Airport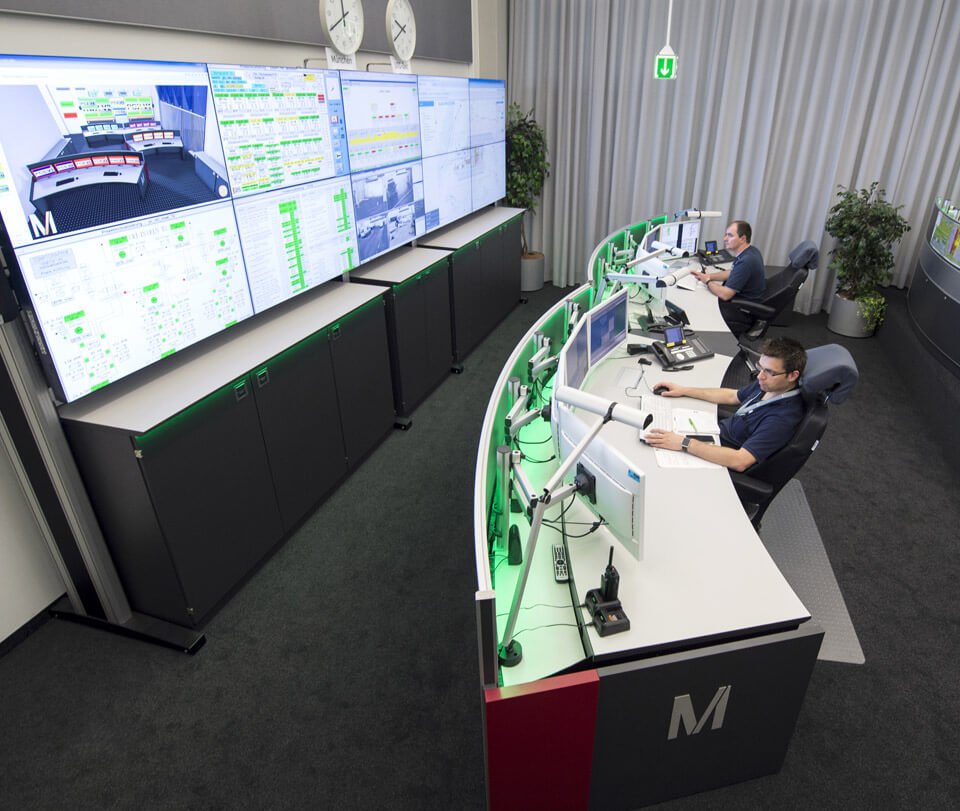 Was möchten Sie als Nächstes tun?
FAQ
How do we ensure everything continues to function even after completion of the joint project, just in case?
To ensure that your alarm receiving center always runs reliably and like clockwork, we offer a wide range of optional service and maintenance packages. Our packages are available in a variety of scopes. You will receive custom-made solutions from us, that will reliably protect your market and competitive success.
JST Services: So that things run smoothly
Our basic package contains a lot of services that are sufficient for many alarm receiving centers. Should a need for further services arise over time, you are welcome to book additional service packages. This is easy to do at any time. With each booked service package you will receive a personal JST Service Card. With this card we guarantee you priority processing.
Help by phone – quickly via official channel
Has a problem occurred at the alarm receiving center and you would like to speak to one of our experts in order to solve it quickly? Then your administrators and operators will benefit from our telephone service hotline. Our experts will assist you directly and without delay. This allows us to solve the problem immediately and personally. This hotline is available for you as a 24/7/365 model or as an office model during our office hours.
Regular software updates – always up to date
By updating your JST software, you will remain perfectly prepared. The advantages are clear: The systems keep running stably in the long term and you benefit regularly from the latest functions. Who wants to miss out on that? Your employees can install updates and upgrades. Or one of our technicians can take care of this for you and check the entire system directly.
Check and backup – this keeps the system and employees fit
If you have booked our maintenance package, we will check the entire alarm receiving center system at regular intervals. We will replace certain wear parts before they breathe their last breath. A complete backup of the database systems will also be performed on a regular basis. We provide your on-site employees with regular advice on new hardware and software functions. Hot tips and clever tricks are included for free. This not only keeps your system fit, but also the know-how of your employees.
We are happy to answer your questions regarding the development of your alarm receiving center
+49 4161 54044-0