---
---
---
---
---
Renewing the control room: Now is the right time
---
---
---
---
---
You want to renew your control room and permanently get rid of existing deficiencies? Your control room has aged and urgently needs an update? When you renew your control room, is it important for you to comply with regulations, standards and guidelines in order to be perfectly prepared for the future?
Then JST is the right partner to have on your side. We are familiar with all current DIN standards and let them flow into the planning of your control room renewal. Our focus is always on the person in the control room. That's why our Recaro operator's chair 24/7 meets the highest demands for 24-hour operation and the carefully planned computer relocation ensures a pleasant working atmosphere – free from noise and heat.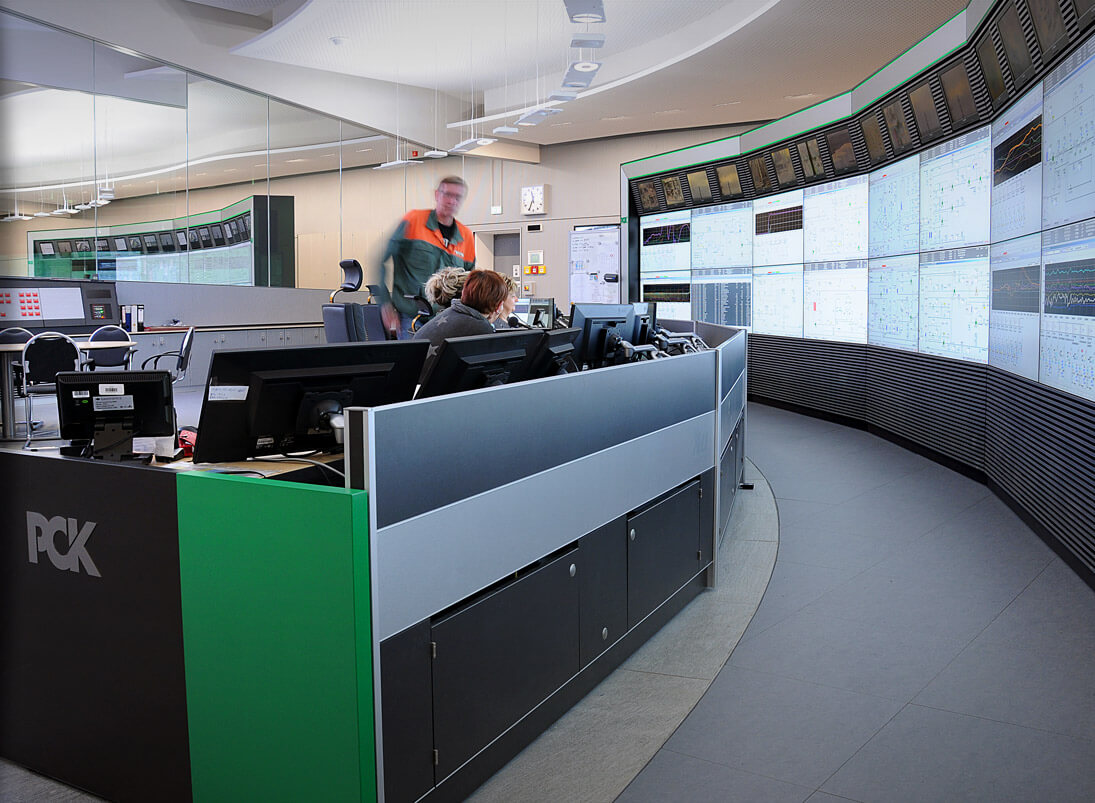 Individual analysis of requirements

Intelligent control of all components

Shortened reaction times for fast action
Renewed control room offers a pleasant room climate

Handmade control room furniture for every need

Spatial planning including 3D visualisation
Chosen by leading companies and institutions
Practical examples: Renewing the control room
---
---
---
---
---
There are certainly many reasons to renew your control room. But there is only one perfect partner: Jungmann Systemtechnik. Because the solutions from JST combine the required safety regulations with the highest level of comfort for your employees, all in a professional manner. Everything we have achieved for our customers is described in our project reports on renewed control rooms. The results speak for themselves. Perhaps you will find a project that comes close to your own vision?
We will be happy to put you in touch with the appropriate contact person.
---
---
---
---
---
Renewed control room for PCK refinery
PCK Raffinerie GmbH in Schwedt/Oder is one of the top companies in Brandenburg and the most important company in the Uckermark. Around 12 million tonnes of crude oil are processed into petroleum and petrochemical products in Schwedt every year. The main products are diesel, petrol, kerosene, liquefied petroleum gas, heating oils and bitumen. PCK was one of the first refineries in Germany to use biofuels and is itself a major producer of high-quality biofuel components.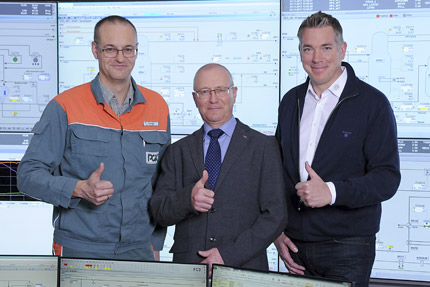 "Compared to the satellite measuring stations and also to the old central measuring station, we have been able to improve in every aspect, be it acoustics, lighting, air conditioning, ergonomics or user-friendliness".
Chief Divisional Engineer for Processing (PCK) / Divisional Engineer for Maintenance Service and Project Coordinator (PCK) / Managing Director (JST)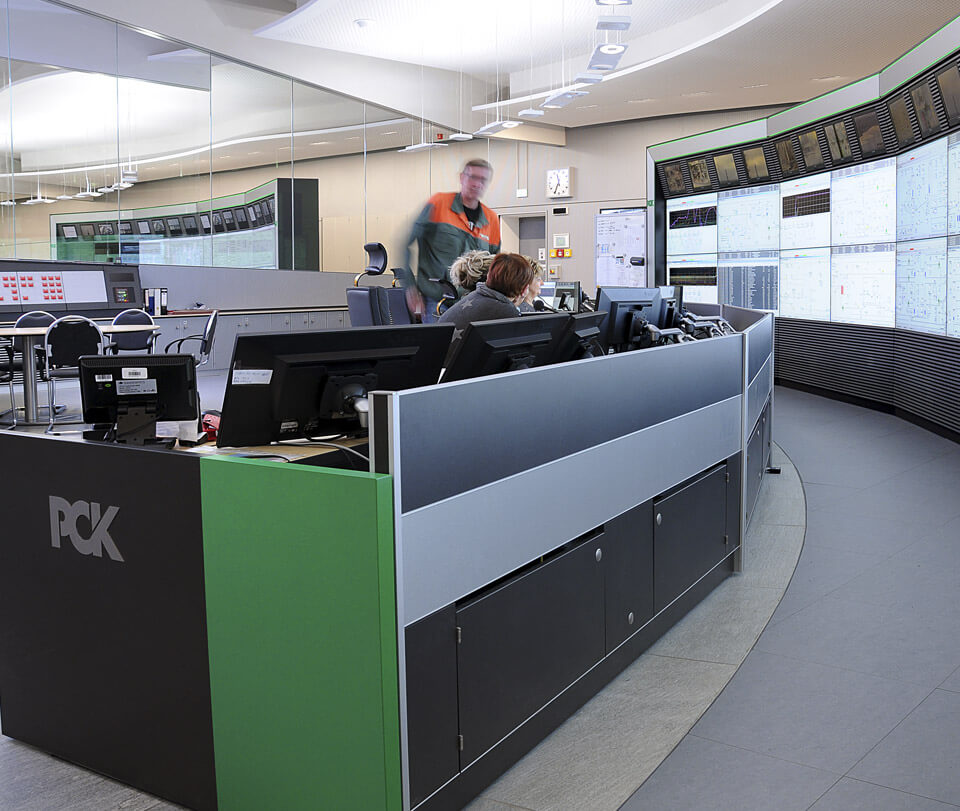 Renewed control room as the centrepiece of the MVA - waste recovery plant
All operating and emissions data are collected by them, they check that the limit values are never exceeded, thus guaranteeing the highest safety standards: The operators in the new control room of Müllverwertungsanlage Bonn GmbH (MVA), a subsidiary of Stadtwerke Bonn, are responsible for monitoring all data and functions at the core of the plant. This important task is supported by products from Jungmann Systemtechnik – JST.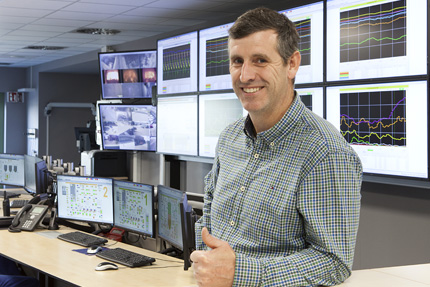 "Things are going great. The system has been very well received by colleagues."
Plant Manager of MVA Bonn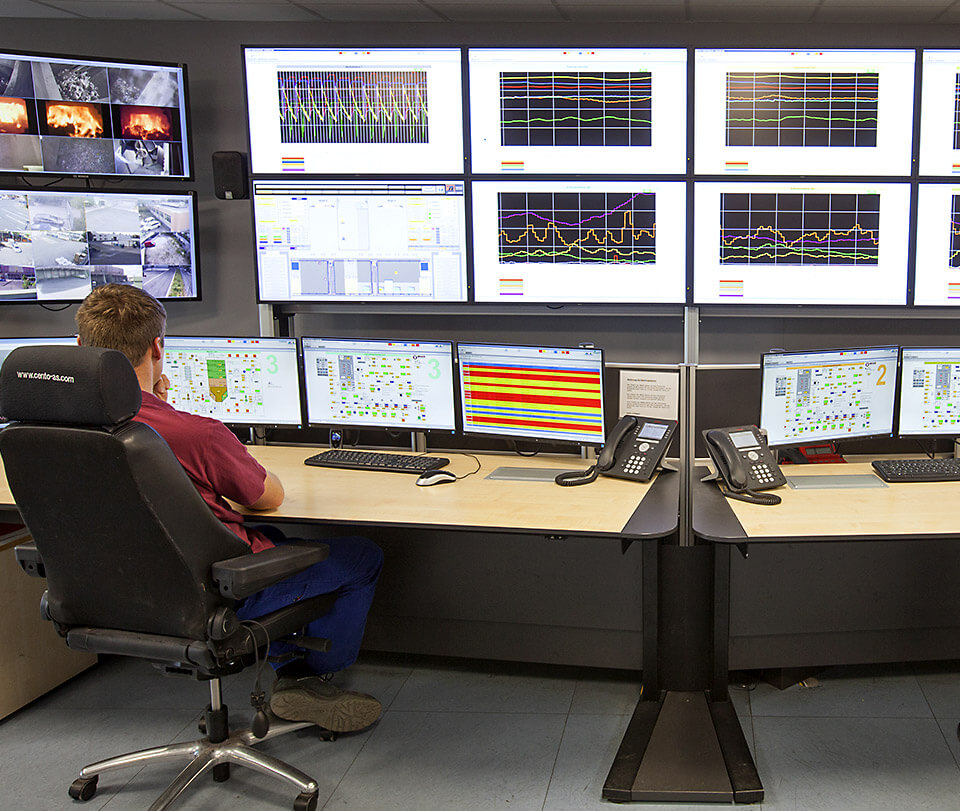 Production control room completely renewed
The monitoring of around 2,000 computer systems is the focus of the employees at Audi's so-called "MMS" control room in Ingolstadt. MMS – that stands for Manufacturing Management System. This involves continuous testing of all the steps required to produce the various models. The new control room was equipped by the control room specialists from Jungmann Systemtechnik.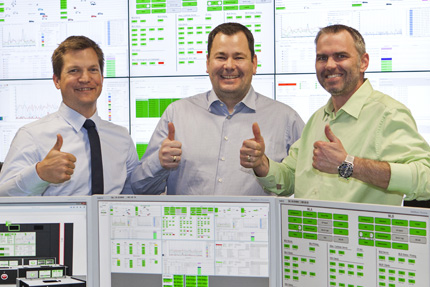 Positive feedback for JST's services in the Audi control room - from left:
Head of Maintenance Processes and Systems Engineering / Control Centre Coordination / Project Manager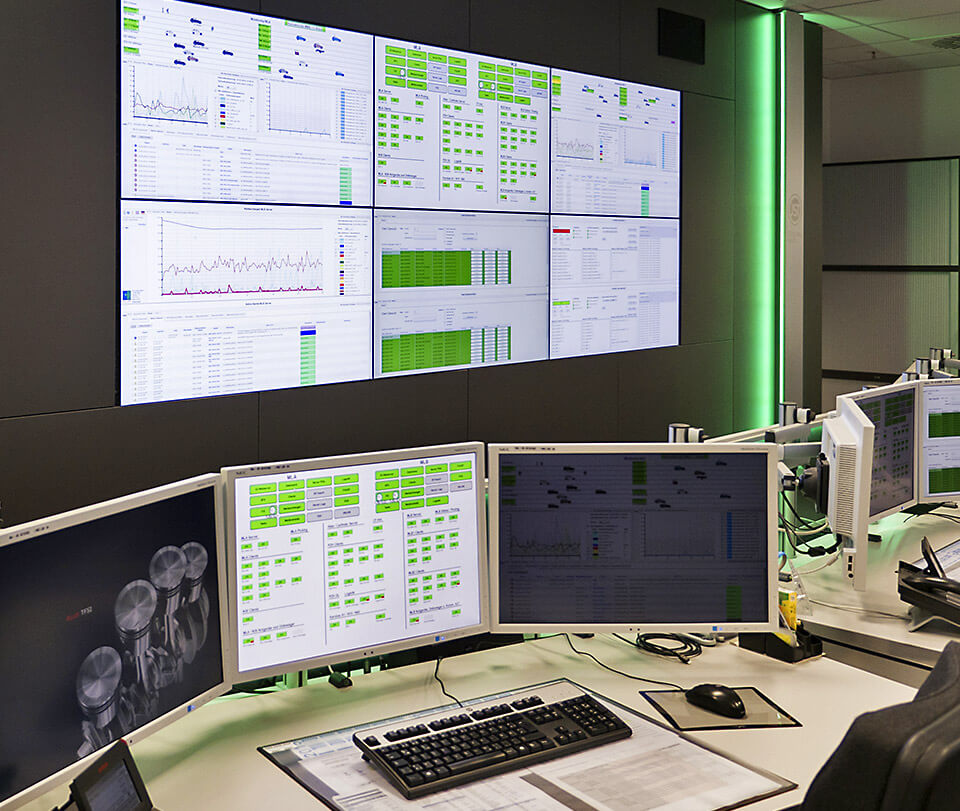 Was möchten Sie als Nächstes tun?
FAQ
We want to renew our control room. How do we proceed now?
The best option is to call us and arrange an initial personal appointment with us. Before we start renewing your control room, it is important for us to know everything about your business, the processes, your wishes and your employees.
We start by analysing the potential for improvement and combining all resources and possibilities in the most optimal way. We then create a custom blueprint – designed specifically for your company. This is the stage where Jungmann Systemtechnik will optimise the cooperation of your team and create more efficiency through proactive and intelligent monitor walls. The JST Displaywalls are recommended here. Computers and cameras can be automatically switched on and operated without the need for an operator.
Bring the entire team directly on board. Because now it is possible to keep all emergency services informed and up to date. This ensures that the most important things are always in view, especially spontaneous alarms.
How do we improve the working conditions in our control room?
We take various parameters into account in our planning in order to improve working conditions. Loud noises and excessive heat generated by many computers often worsen conditions and impair concentration. This requires fast and concentrated action. Especially in the event of an alarm. We are able to create the perfect workplace here through clever computer relocation. We improve both the indoor climate and the acoustics of the room by installing all computers in a separate technical room. There the air conditioning keeps things cool. Our peripheral saving solution of KVM Extenders reduces the noise level in control rooms and control centres and prevents today's unnecessary heat emission from entering the direct working environment.
What ergonomic considerations will be taken into account in the new control room?
Improving ergonomics for your employees is one of the most important measures. Therefore we offer a free online analysis. This allows your employees to evaluate the current situation completely anonymously. We then take the final results into account in our planning.
We also take into account current DIN specifications as well as the guidelines of the Federal Institute for Occupational Safety and Health for workstations with visual display units. DIN EN 527-1:2011-08 contains the specification of dimensions for office desks. DIN EN 527-2:2003-01 describes mechanical safety requirements for office desks in terms of construction and stability. We take all these factors into account when renewing control rooms.