---
---
---
---
---
The centralisation of several control stations into one central control room or master control room
---
---
---
---
---
There are many reasons to merge and centralise control stations into a central control room. The main reason: a central control room where ALL systems can be controlled and monitored.
Compared to satellite measuring stations, consolidation can lead to numerous improvements. Be it more reliability during critical situations, pleasant acoustics and air conditioning through computer relocation, screen-friendly lighting, back-friendly ergonomics according to the baua Study or user-friendliness – everything functions reliably according to the latest standards and with cutting-edge technology. The company is also ultimately well positioned for demographic change. This is what makes JST impressive right across the board.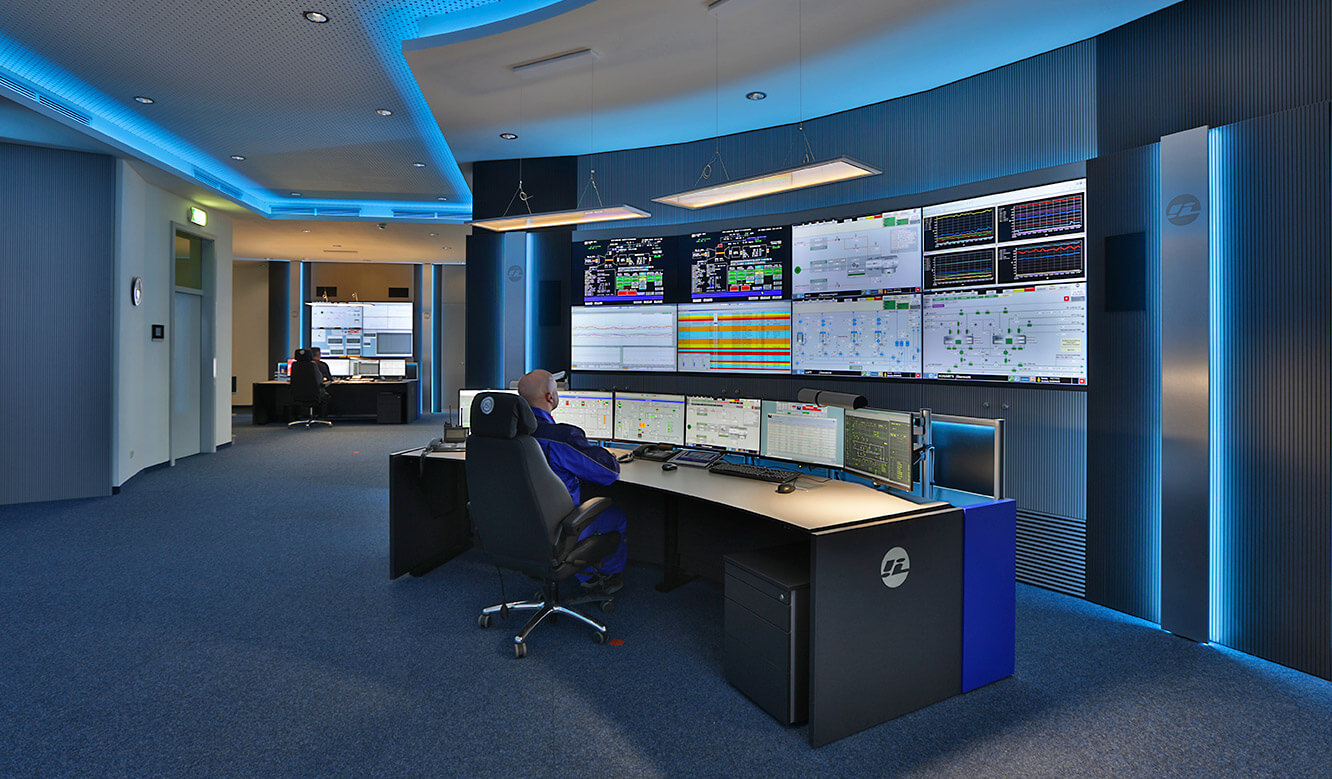 Efficient control of all systems in the central control room

Optimal spatial distance of workplaces

Improved communication through centralisation
Reduction of monitors in the control center

Reduced reaction times and excellent ease of use

Preparation for demographic change
Chosen by leading companies and institutions




















Practical examples: Merging of control rooms
---
---
---
---
---
Anyone who plans to merge several distributed control centers into one control center needs an experienced partner like JST Systemtechnik. Together we will analyse all of the advantages and possible disadvantages and work out a customised solution. The goals of centralisation include maximum transparency, short reaction times, reliable teamwork and direct coordination. Our reference projects will demonstrate how we have already met these challenges with flying colours.
We will be happy to put you in touch with the appropriate contact person.
---
---
---
---
---
New central control room for InfraLeuna
"You can concentrate on your core business, we will design and develop the framework conditions for your production." With this company philosophy, InfraLeuna GmbH – the operator of the infrastructure facilities at the Leuna chemical site – strives to provide its customers at the Leuna chemical site with all necessary services at reasonable prices and in high quality. This also includes the execution of extensive modernisation work. Among which includes the installation of a new central control room. InfraLeuna was supported in this construction project by specialists from Jungmann Systemtechnik.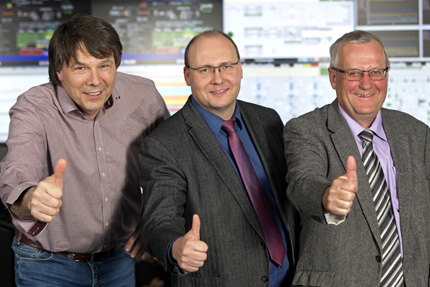 A gesture that says it all: With thumbs up, the Project Managers in charge are sending a clear message about the new central control room.
The Project Managers in charge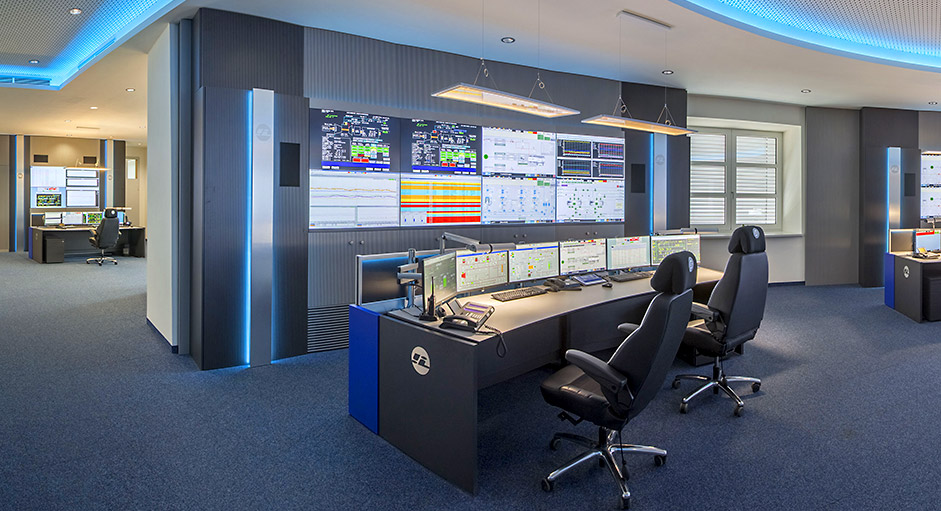 Planning and installation of the new control room for the cement plant
It was a long way from the old mosaic picture technique to the presentation of all processes on the modern large display wall. With the support of the experts from Jungmann Systemtechnik, the Spenner Zement company was able to open its doors to technical progress in control technology. Four distributed operating and control stations were combined into a modern control room at the company headquarters in Erwitte, North Rhine-Westphalia.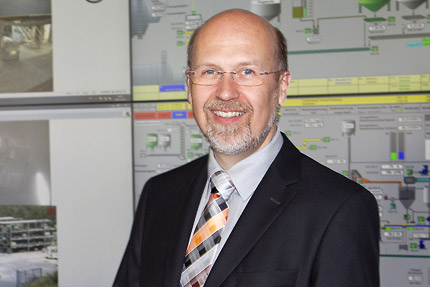 "The whole package was really coherent, and we also really liked the dedication of the Jungmann employees."
Production Manager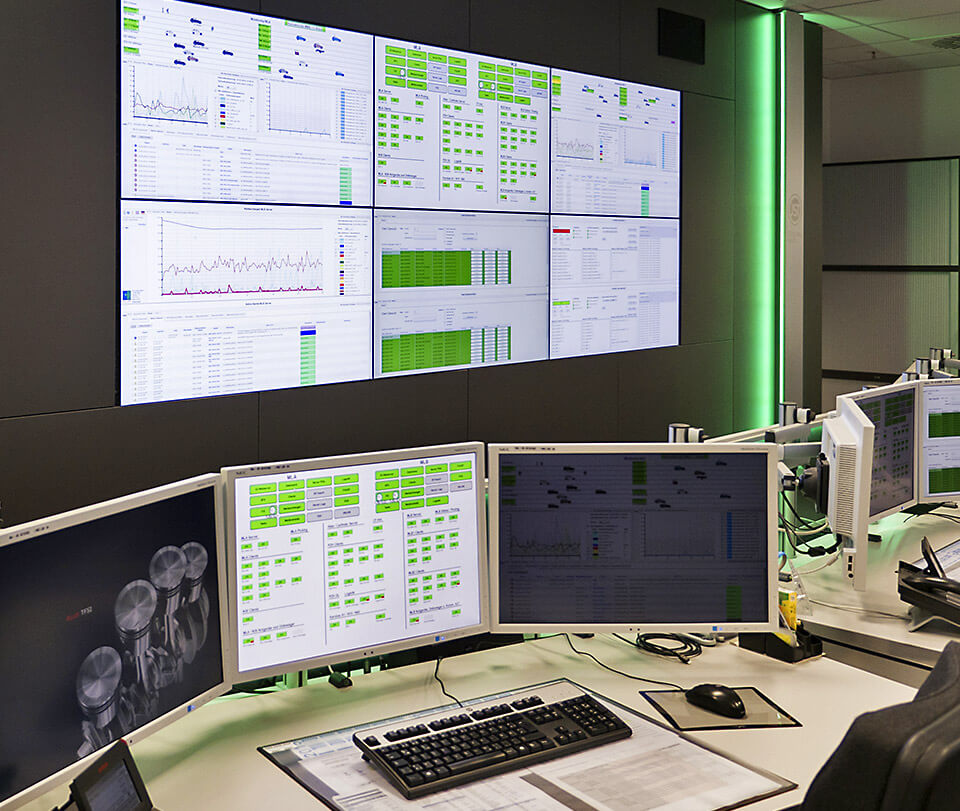 Renewed control room for PCK refinery
PCK Raffinerie GmbH in Schwedt/Oder is one of the top companies in Brandenburg and the most important company in the Uckermark. Around 12 million tonnes of crude oil are processed into petroleum and petrochemical products in Schwedt every year. The main products are diesel, petrol, kerosene, liquefied petroleum gas, heating oils and bitumen. PCK was one of the first refineries in Germany to use biofuels and is itself a major producer of high-quality biofuel components.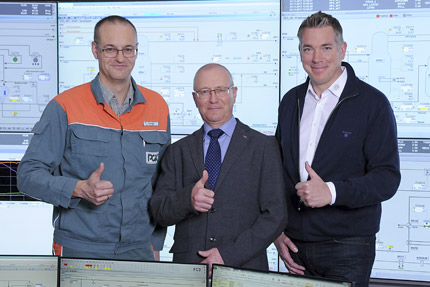 "Compared to the satellite measuring stations and also to the old central measuring station, we have been able to improve in every aspect, be it acoustics, lighting, air conditioning, ergonomics or user-friendliness".
Chief Divisional Engineer for Processing (PCK) / Divisional Engineer for Maintenance Service and Project Coordinator (PCK) / Managing Director (JST)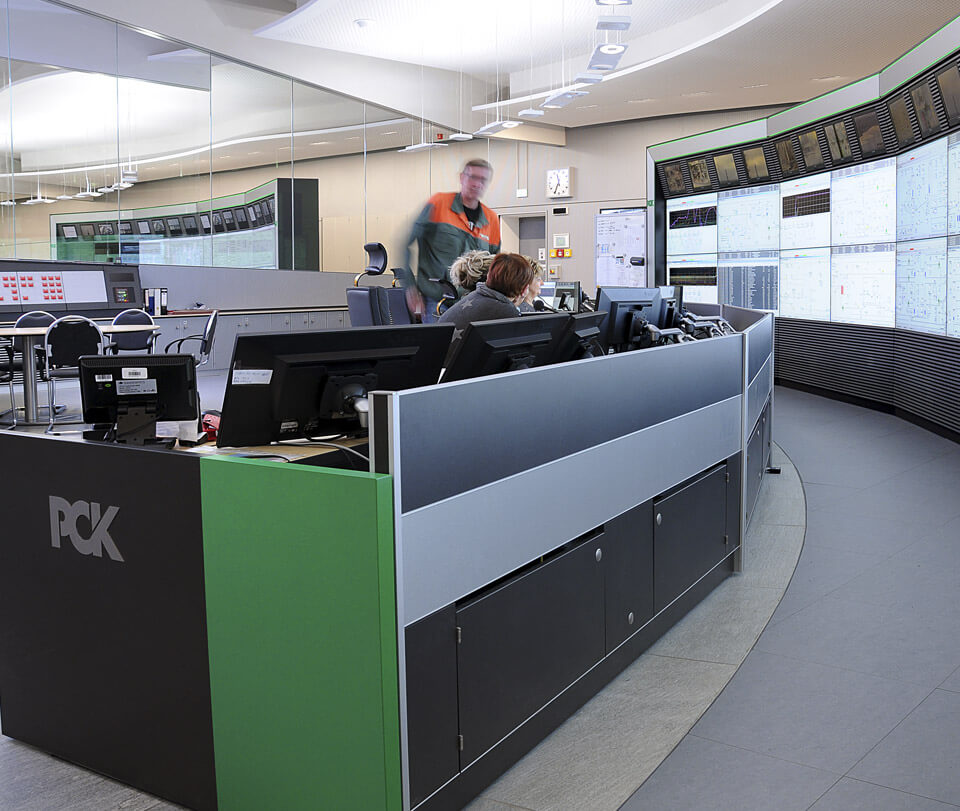 Was möchten Sie als Nächstes tun?
FAQ
How can we reduce the number of monitors and optimise the workplace when merging to a central control room?
Our innovative console system known as MultiConsoling® starts in the central control center at the workplace and ends on the large display wall. All signals are captured here and transferred in real time as large-screen commands to individual large-format displays or as BigPicture to several large-format displays.
Who hasn't heard this before: Keyboards and mice at the operator workstations leave too little free work space. This also carries the risk of making incorrect inputs, as there is no clear assignment of keyboards and mice to the monitors. This is why we always strive to use only one mouse and one keyboard per workstation for the operation of all consoles at the operator's workstation or monitor walls.
JST Managing Director Carsten Jungmann explains:
Optimal ease of use is very important to us. "MultiConsoling® correlates monitors, which means that the system operator can always get the display they need on their own screen. With a reduced number of monitors, up to 1,000 different process views can be displayed at one workstation. "MouseHopping" is another operating function of MultiConsoling®. It allows the operator to drag the cursor with the mouse across all screens at their workstation and up onto the monitor wall."
Which safety concepts come into effect during critical events in the central control room?
When we develop comprehensive total solutions for the consolidation of control centers, we make sure that safe plant control is guaranteed even in critical situations. It is possible to design MultiConsoling® systems per control station so that if one system module fails, a second cluster takes over its functions within a few seconds.
Another concept for reliable and proactive alarm management is to move away from fault-oriented to knowledge-based operation. If an alarm is received, proactive lighting at the control room workstations and large display walls helps support the employee. The AlarmLight from JST can be controlled in the monitoring system and can flash or change colour when an error message is received. This makes the alarm directly visible and allows immediate action to be taken.
Where can we get an initial impression of how the future merged control center will function?