---
---
---
---
---
The customised power supply control center – JST offers a complete service programme from 3D planning to implementation
---
---
---
---
---
Every energy provider is dependent on a first-class power supply control center. And this is exactly where JST's passion lies. We leave nothing to chance when planning your power supply control center. In our detailed planning of the modern power supply control center, we include both the latest ergonomic aspects and the most sophisticated technical features for more comfort and safety.
In our thorough control center analysis, we start by analysing components such as ergonomics, viewing distances and angles, hardware, software, infrastructure, adaptation of existing systems, network and optimal lighting. The optimisation of human communication is also important to us. Who talks to whom, where are hand signals sufficient, which workstations require absolute silence. We keep an eagle eye on all of this.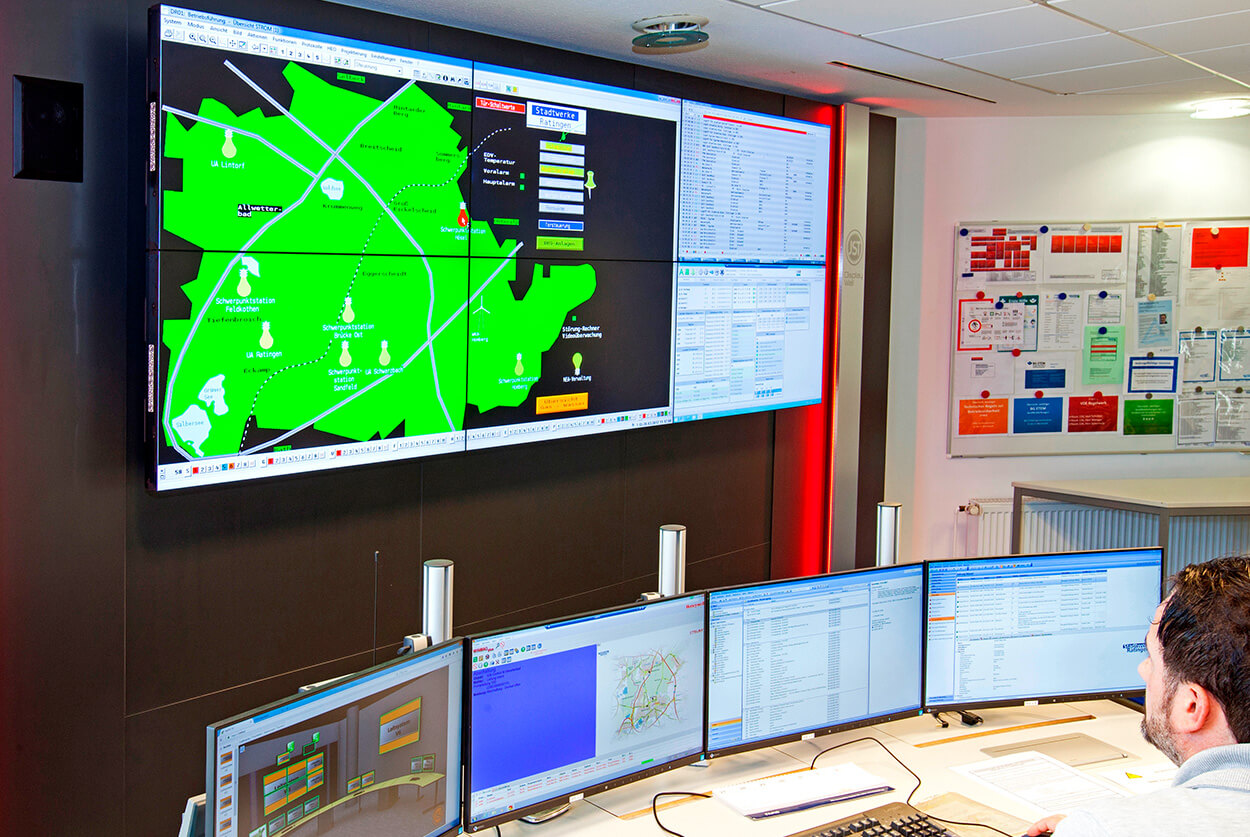 Stadtwerke Ratingen
Planning packages: Complete power supply control center or subsections

Architecture: Control center planning, DIN EN50518

Ergonomics: Control center desks, lighting, acoustics, order
Technology: IT architecture, interfaces, rack planning, circuit diagram

Safety: baua Study, BG, VBG, escape routes

Potential analysis: Free of charge
Chosen by leading companies and institutions




















Practical examples: Power supply control center from professionals
---
---
---
---
---
"We want a new power supply control center!" Most of our relationships with energy customers start with this desire, or something similar. Jungmann Systemtechnik is a sought-after expert for the planning and implementation of power supply control centers in the energy sector. We succeed time and time again not only in impressing each and every customer, but also in making them thoroughly happy. All the while complying confidently with all the necessary safety standards. Let our reference reports demonstrate our great projects and impressive results.
We will be happy to put you in touch with the appropriate contact person.
---
---
---
---
---
Newly set up control center for InfraLeuna
"You can concentrate on your core business, we will design and develop the framework conditions for your production." With this company philosophy, InfraLeuna GmbH – the operator of the infrastructure facilities at the Leuna chemical site – strives to provide its customers at the Leuna chemical site with all necessary services at reasonable prices and in high quality. This also includes the execution of extensive modernisation work. Among which includes the installation of a new central control room.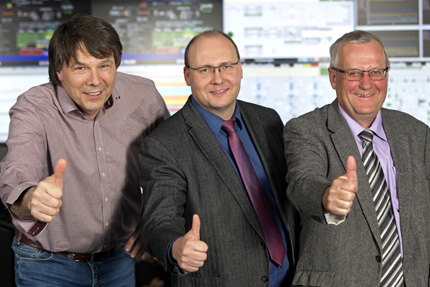 A gesture that says it all: With thumbs up, the Project Managers in charge are sending a clear message about the new central control room.
The Project Managers in charge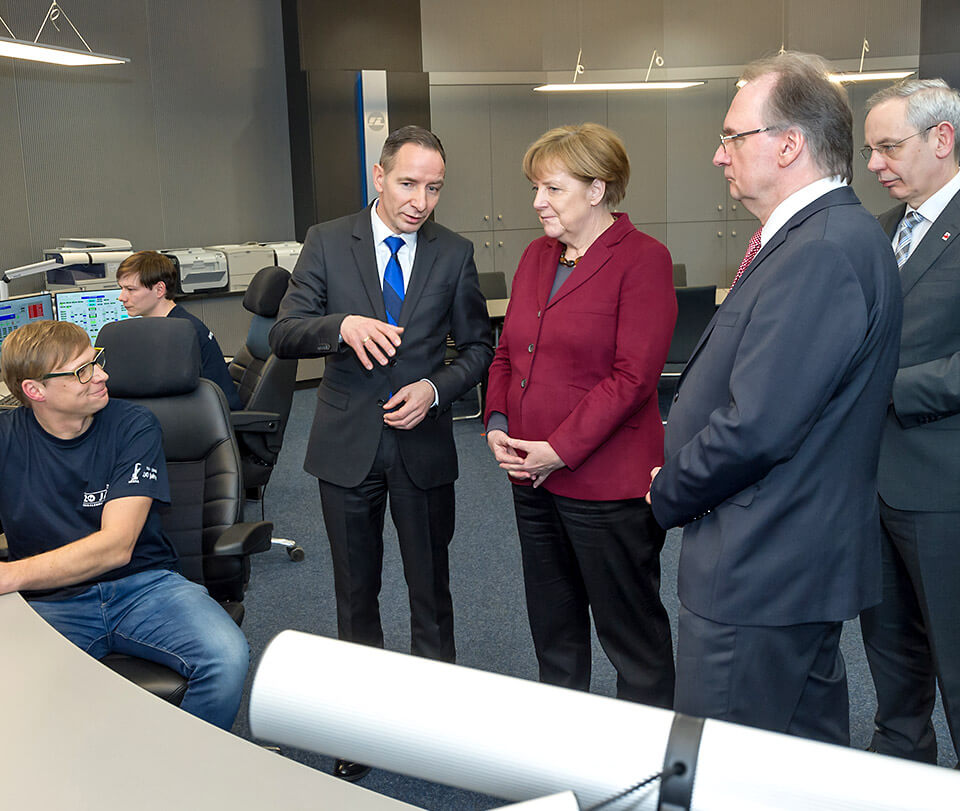 Spot on with future-proof control center
Structural changes in the company, the optimisation of workstations and a complete modernisation of the control technology – three important requirements that were implemented at the Reick site of DREWAG – Stadtwerke Dresden GmbH. After a thorough survey of the market, the DREWAG management decided in favour of the control room specialists from Jungmann Systemtechnik as their partners for this mammoth task. The result: "A control room that can truly be described as spot on," says Tino Kuhnke (Group Manager for Generation, Control Rooms).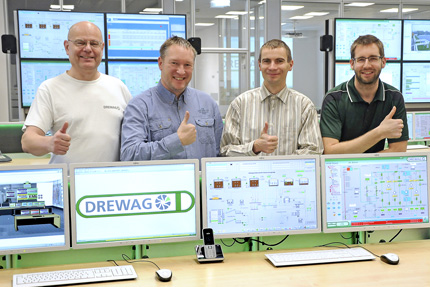 In Dresden, they are impressed by the new installation from JST: "We now possess a flexible and future-proof technology."
DREWAG GmbH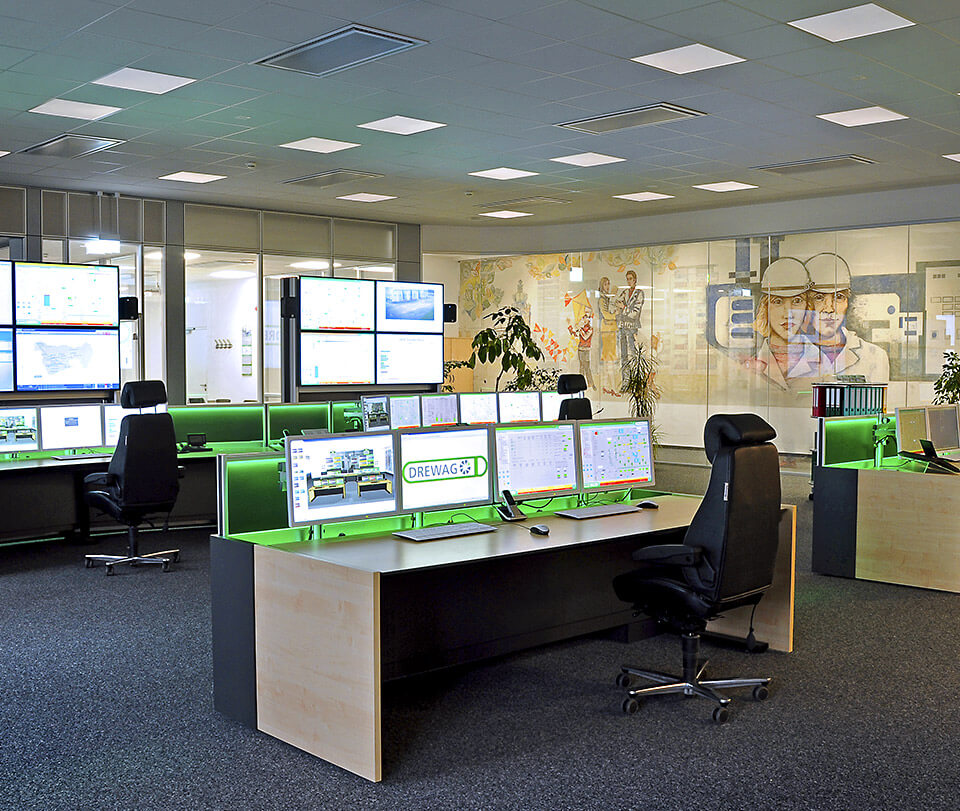 Newly set up control center controls and monitors wind turbines worldwide
Be it weather data on a world map, detailed electrical circuit diagrams or various camera displays – with the new JST video wall, the employees of the Bremen control room at wpd windmanager can keep a close eye on wind turbines around the globe. As a specialist in the field of commercial and technical management of onshore and offshore wind farms, the company has moved into completely new headquarters in Bremen, which is also home to the control room and First Level Support with new equipment from JST – Jungmann Systemtechnik.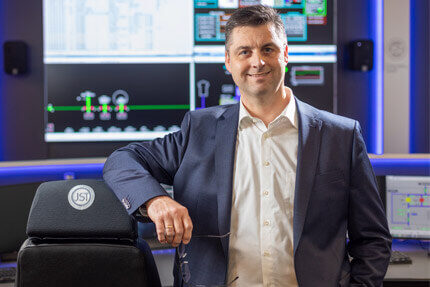 "The collaboration with JST went perfectly."
Responsible for the management of the First Level Service and the new control room in Bremen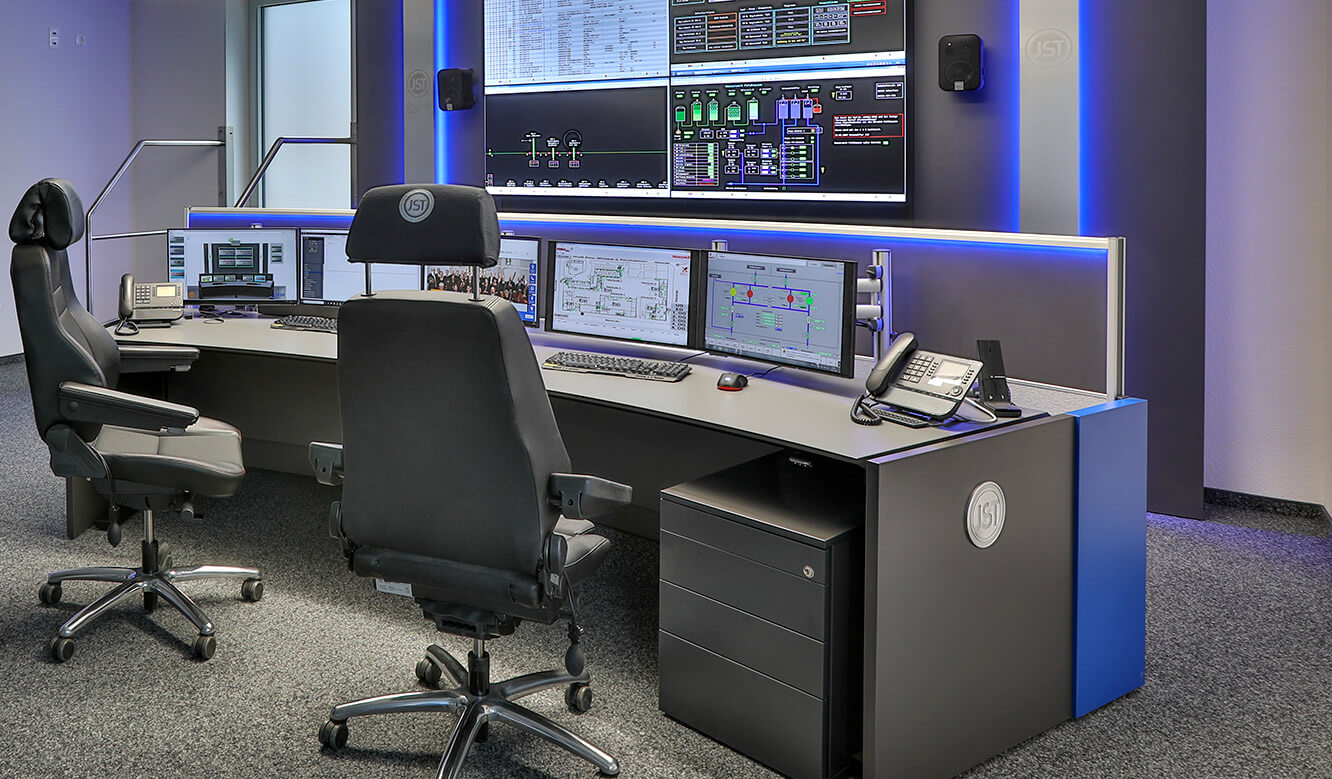 Was möchten Sie als Nächstes tun?
FAQ
How does Jungmann Systemtechnik create a customised power supply control center?
1) Project workshop:
In a joint workshop, we will work with you to define the performance and goals as well as to plan the budget. We will prepare an analysis of the current situation and determine the optimisations and necessary requirements.
2) Detailed planning:
All of the previously agreed points from the service description as well as from the workshop will be incorporated into the detailed planning of the power supply control center.
3) Additional on-site consultation day:
We then discuss the overall concept during a consultation day for detailed planning directly on site with our customers.
4) Coordination via web meeting:
The final details will be clarified during the web meeting. With this innovative technology, you can coordinate circuit diagrams, room plans, technical details, preliminary results and more – online and in real time with us. Almost as if we were sitting together at a virtual conference table.
5) Planning manual with details:
Our planning book, including the final detailed plans, has proven its worth for approval and documentation. This is where we map the entire project out exactly. Photo-realistic views, circuit diagrams and much more are included.
Will I really be able to picture the power supply control center based on your plans?
As the new installation or update of your power supply control center involves a substantial investment, it is only natural that you will want to examine the entire project in as much detail as possible in advance.
To help you do just that, we provide you with a virtual tour of your new power supply control center as a video clip. Experience and discover every detail virtually in advance. So you can be sure that everything will be perfect.
For those who do not want to go quite so deeply into detail, you may prefer to opt for our photo-realistic 3D images. With special glasses you can experience a genuine depth effect and get a very realistic impression of your future control center. It is quite impressive.
We would like to experience a control room from JST live. Is that possible?
Yes, we would be happy to make this a reality for you! Because we built our control room simulator in Buxtehude especially for this purpose. And the best part: Visiting is free of charge for you. Experience our modern technology for power supply control centers live. Get a feel for what we mean by high-quality ergonomics. Touching, trying out and amazement is allowed here.
Discover our:
And we even have a little bit of science fiction on offer for you. Test out the HoloLens® with speech and gesture control. These are real future features, today. Make an appointment in the control room simulator now It is our pleasure to show you everything!
We are happy to answer your questions regarding customised power supply control centers
+49 4161 54044-0