---
---
---
---
---
If you are planning your own emergency call control center, we have the right solutions. Always custom-made. Always perfect.
---
---
---
---
---
Is planning your own emergency call control center at the top of your wish list? Then talk to the experts at JST! We offer comprehensive and passionate advice on how to either partially or fully design the core of your emergency call control center. Are new monitor walls, control room furniture and our MultiConsoling control system on your wish list? Or do you want to make your emergency call control center more efficient with our professional software tools, such as PixelDetection®? We are happy to advise you personally to our usual high standard and also to have reliable solutions available for your emergency call control center.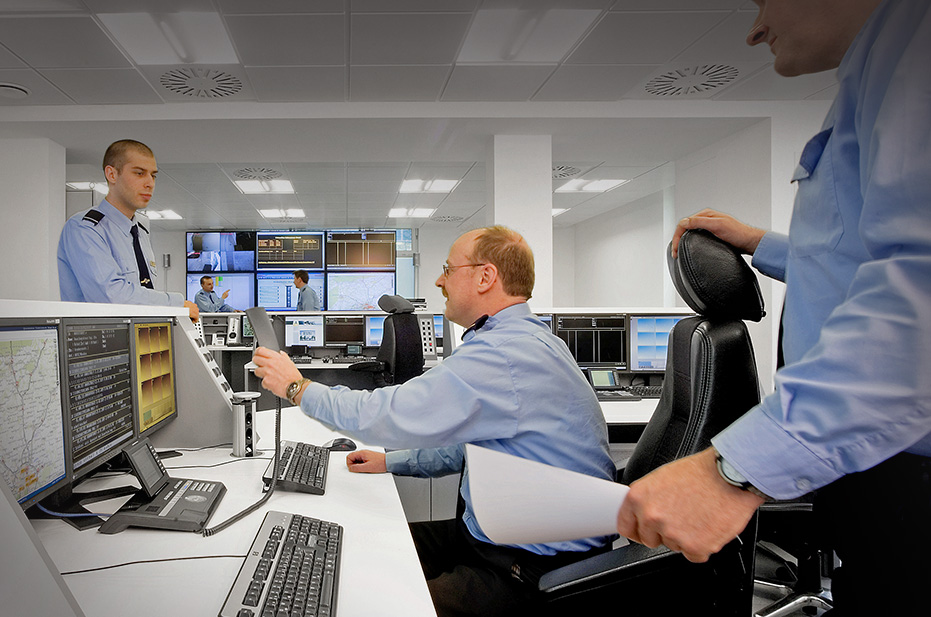 EHRL, Guard Service
Planning emergency call control centers with architecture, technology, light, acoustics, climate planning

Monitor walls for 24/7 operation, seamless with alarm function

Fewer keyboards and mice on the operator desks
Highly stable emergency call control center furniture "Made in Germany"

Perfect overview and efficient operation for all employees
Chosen by leading companies and institutions
















Practical examples: Emergency call control center planning
---
---
---
---
---
The fastest possible response times are absolutely essential in emergency call and security control centers. However, outdated systems are often no longer able to meet current requirements that have been growing over the years. The increased vigilance and control that this requires from the operator is always at the expense of safety. In order to ensure the reliability of the receiving systems, their immediate operation as well as the scalability of the systems with the latest functions, an optimisation or new installation is often necessary. Every system from JST Jungmann combines the best availability with maximum operating convenience. Feel free to have a look at our references. Perhaps you will find a project that closely matches your requirements.
We will be happy to put you in touch with the appropriate contact person.
---
---
---
---
---
New alarm receiving center/emergency call center signals competence and expertise
With the move to its new headquarters in Hanover, Niedersächsische Wach- und Schliessgesellschaft Eggeling & Schorling KG/VSU Vereinigte Sicherheitsunternehmen GmbH is establishing particularly innovative standards. Since the beginning of 2015, the headquarters have been based in a new, ultra-modern complex at Vahrenwalder Straße 136. The core and information hub of the new building is the alarm receiving center in accordance with DIN 50518 and the emergency call center in accordance with VdS 3138.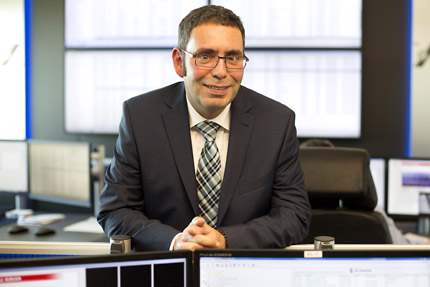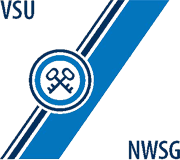 Convinced of the services of the Jungmann team – the new control center combines expertise and competence.
Head of Alarm Receiving Center/Emergency Call Center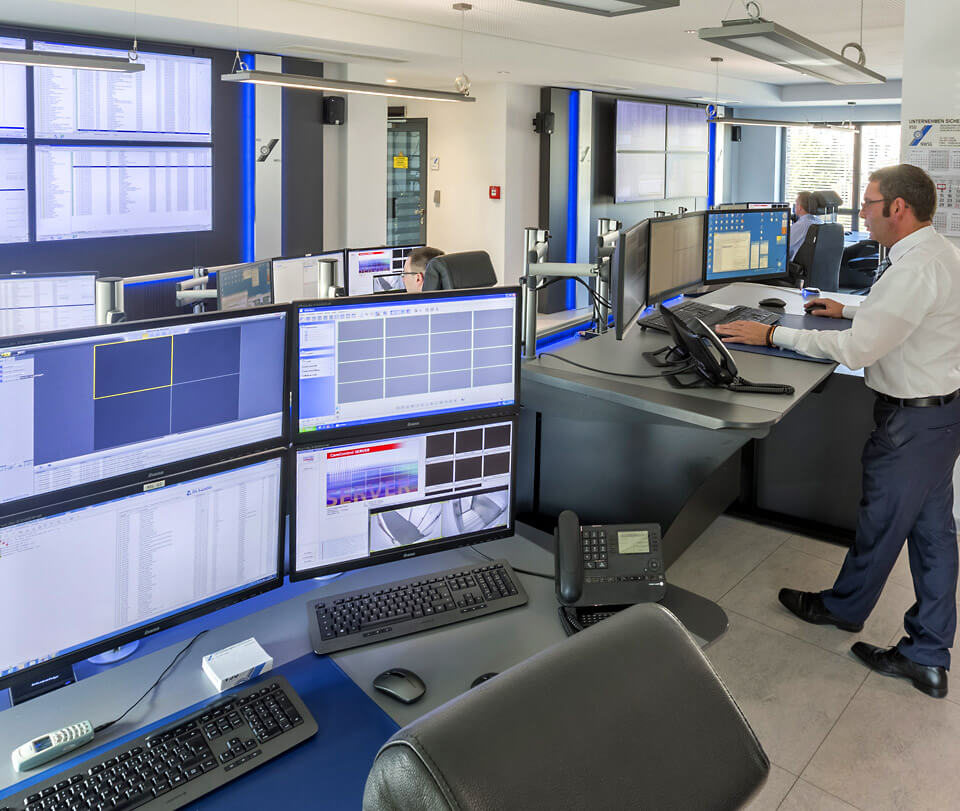 New control room creates a secure basis for digital radio
Communication is the be-all and end-all. Digital radio is used whenever firefighters are called out to fight a fire, a police patrol car is called out to deal with an accident, or even hundreds of people line up to attend major events. The access network for digital radio in Lower Saxony is monitored by ASDN (Authorised Digital Radio Center of Lower Saxony), which is part of the Central Police Department of Lower Saxony. With the help of Jungmann Systemtechnik it was possible to create an optimal basis for the monitoring tasks of ASDN.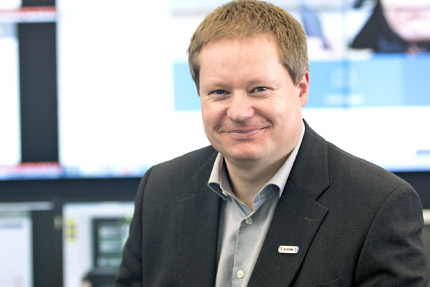 "The Jungmann system will make our day-to-day work much easier."
Head of the Authorised Digital Radio Center of Lower Saxony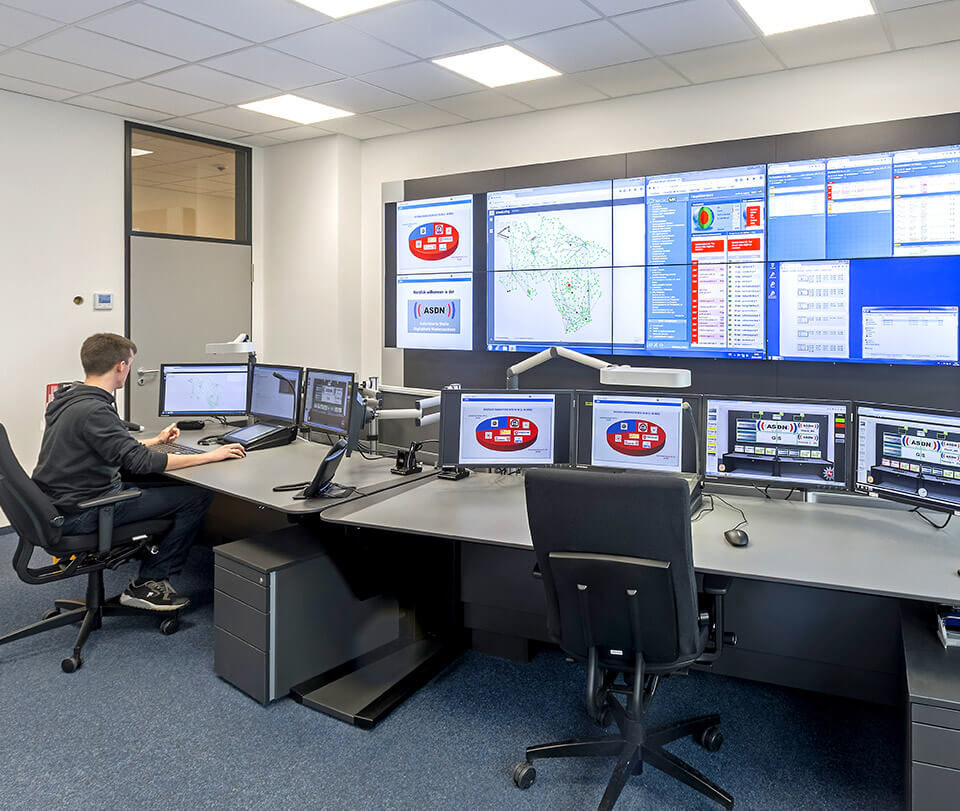 State-of-the-art control room with perfect alarm management
250 elevators, 240 escalators, 2,000 ventilation systems – the technical control room at Munich Airport monitors around 300 buildings with almost 28,000 rooms. Thanks to a complete refurbishment with technical equipment and furniture from JST – Jungmann Systemtechnik, the operators of the technical control room can now handle this substantial task much more professionally.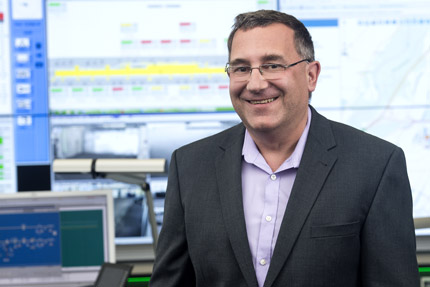 "This used to be just an office; today we can really call it a state-of-the-art control room."
Responsible for the control room engineering at the Munich Airport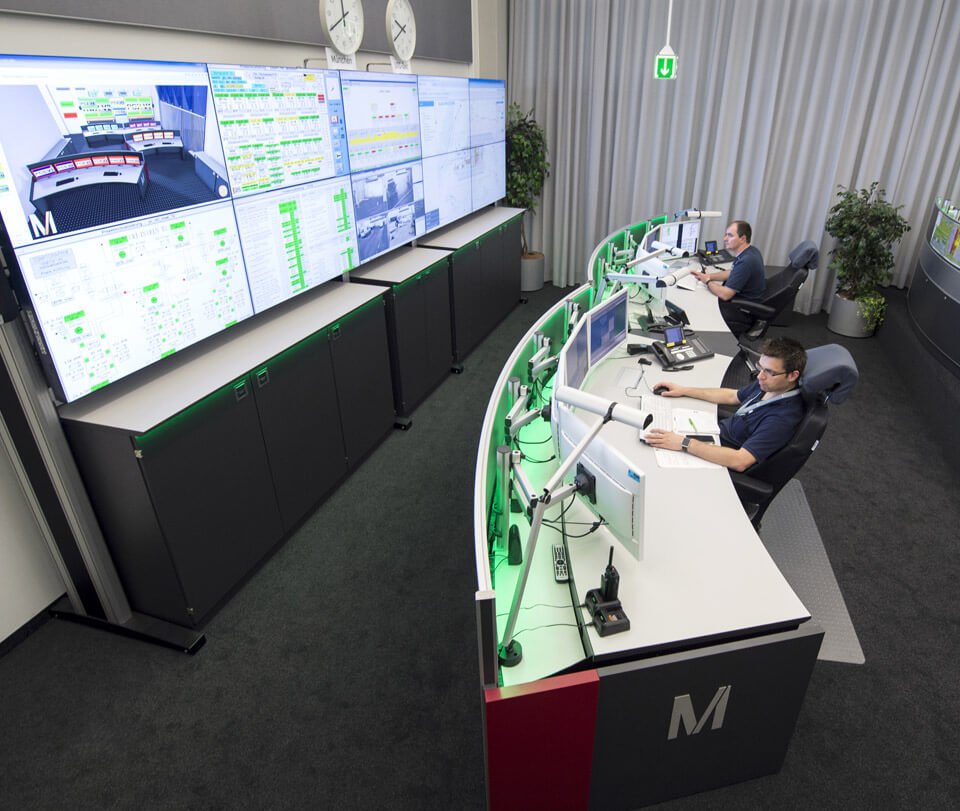 What would you like to do next?
FAQ
What are the initial steps to consider when thinking about a new emergency call control center?
Are you planning changes in your emergency call control center? Is your technology outdated, your staff overloaded and safe operation is no longer 100% guaranteed? Does your control center urgently need a breath of fresh air and would you like to have ergonomic operator chairs for this? Then use our proven planning packages for the analysis and planning of your emergency call control center. To get you started, we are happy to offer you our free online analysis. We will let you know what potential for improvement we can see and how you can make the best use of the existing possibilities and resources.
When it comes to fine-tuning in the next step, our experts can support you in accordance with the baua Study. This ensures that all important standards and guidelines on ergonomics and occupational health and safety at workstations with visual display units are taken into account right from the planning stage. Your employees will thank you for this with a relaxed working atmosphere during ongoing operations.
We are particularly interested in these points when planning your emergency call control center:
How do you evaluate the spatial requirements?
What aspects of ergonomics do the workstations fulfil?
What technical equipment do you use at your workplace?
How do you rate the ease of use?
How can we improve the ergonomic conditions that our employees work under so that they feel as comfortable as possible during shift work?
When we redesign or reconstruct an emergency call control center, we do not only pay attention to the best technology. The control center furniture must also meet our high standards. The JST furniture line includes: height-adjustable ergonomic Stratos operator consoles, the ultimate Recaro operator's chair and our brilliant AllMedia Conference System. Furniture and technology – at JST you get everything with a stylish design from one source. Also available to match your corporate design on request. Your visitors will be amazed!
Our Stratos X11 Control Room Furniture System is the professional, modular, robust solution for furnishing your emergency call control center. As we always say "quality is not what we promise, but what our customers experience." Get ready for a new dimension in furniture construction! The best craftsmanship for the best performance. Like no one else can.
Each furniture system is handmade by JST
Motorised height adjustment
Ergonomic due to lowered monitor stand and foot garage
Respond at lightning speed thanks to the AmbientLight Alarm System
We are happy to answer your questions regarding renewing emergency call control center planning
+49 4161 54044-0