JST GrabberVM®: the comfortable connection of virtual machines
Delay-free switching between virtuality and reality. JST GrabberVM® technology enables the convenient integration of virtual systems. While one monitor is occupied with the applications of a conventional PC, another receives the signals of the virtual machine.
REQUEST A QUOTATION
This subpage is currently under construction
In the discipline of control room equipment, we are experiencing unprecedented challenges. New concepts and systems are in demand. In the JST development labs, standing still is a non-existent word. The launch of new solutions for highly efficient control rooms is imminent. Please be patient a little longer. The contents of this page are currently being prepared for you.
Chosen by leading companies and institutions
What clients report about their experience with JST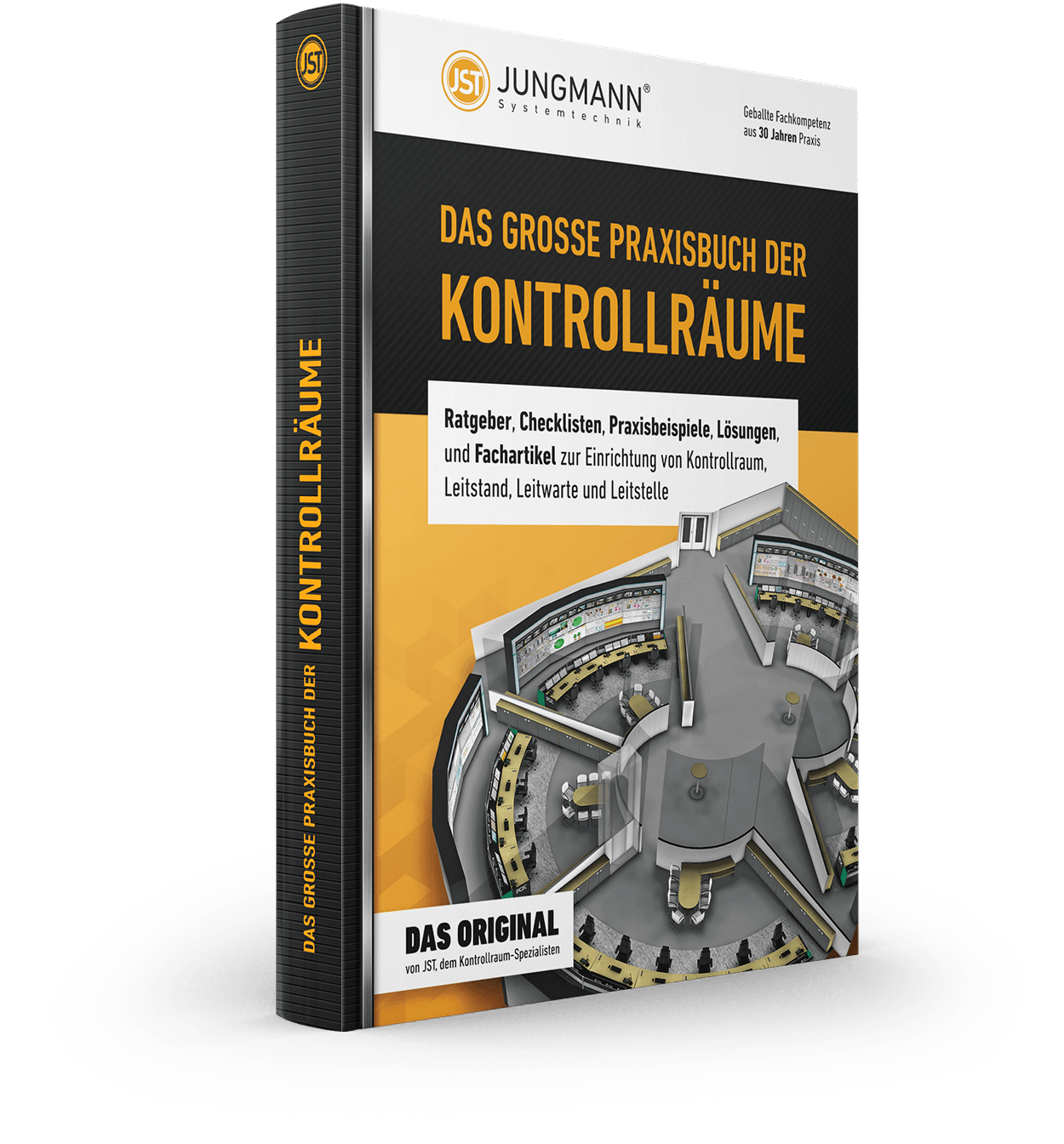 THE GREAT PRACTICAL BOOK OF
CONTROL ROOMS
Guidebooks, checklists, practical examples, solutions and technical articles for the installation of control rooms, control stations and control centers
REQUEST FREE OF CHARGE
Experience more at a planning workshop in the control room simulator
Having visions of the future is good. Experiencing is better! Visit the control room simulator, unique in Europe, where state-of-the-art technology and the latest ergonomic know-how are combined. The control room of the future. The special feature: Here you can touch everything and try it out for yourself.
Whether virtual or live on site – the workshop in the control room simulator is free of charge.
We kindly ask for prior registration.