---
---
---
---
---
JST offers technically innovative and ergonomic solutions for modern control room planning
---
---
---
---
---
Are you about to start planning your control room and want professional support? Then talk to the experts at JST about your wishes and ideas! We have valuable experience from numerous projects and look forward to assisting you with control room planning. We plan each control room according to the latest ergonomic and technical aspects.
In our analysis, we pay careful attention to all components such as ergonomics, viewing distances and angles, hardware, software, infrastructure, adaptation of existing systems, network and optimal lighting. Topics such as communication and indoor climate are also included. On request, we can present our finished control room planning to you in a realistic 3D view.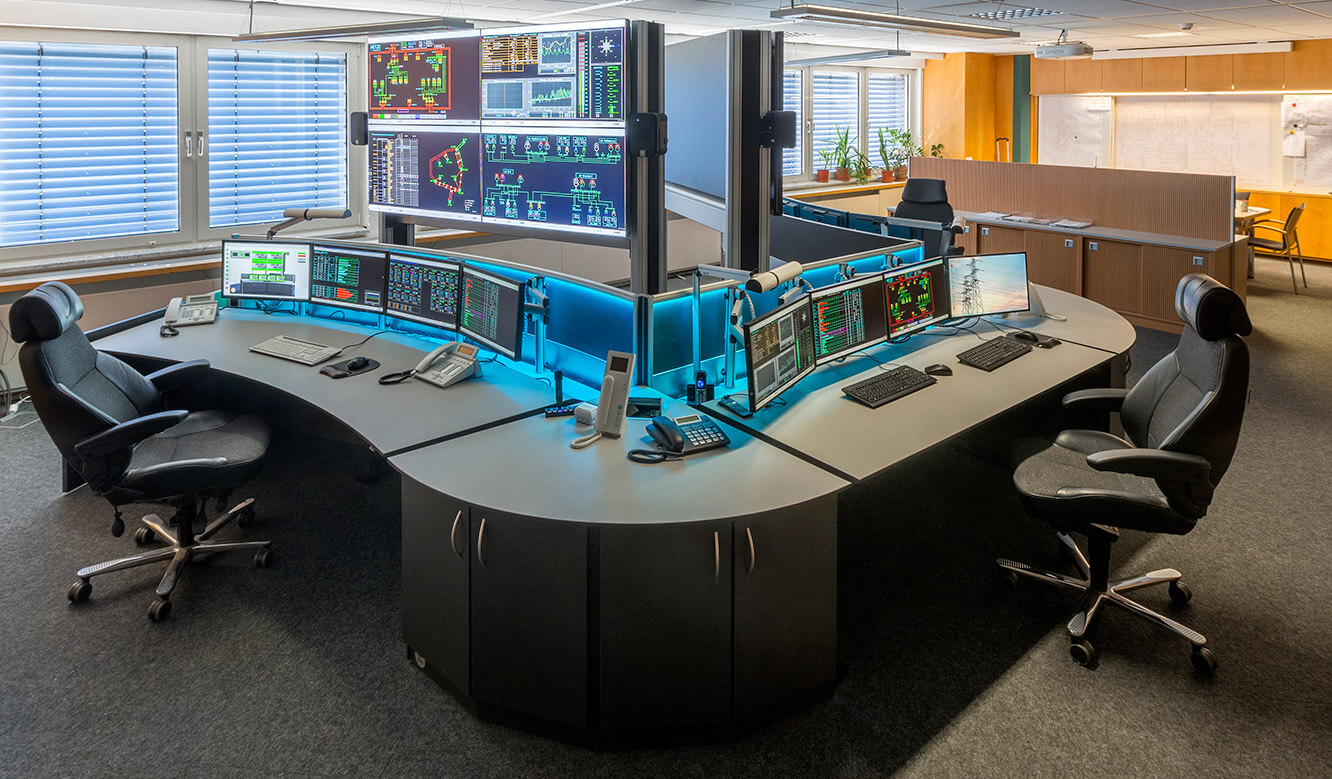 Control room planning based on

baua Study

, BG, VBG

Compliance with escape routes and DIN EN50518
Tried and tested planning packages for the control room

Thought of everything: lighting, acoustics, climate

Technically perfect: IT architecture, interfaces, rack planning
Chosen by leading companies and institutions
Practical examples: Control room planning during implementation
---
---
---
---
---
Our customers' wish: professional control room planning, where everything is systematically taken into account. The JST planning team fulfils this requirement perfectly. The experts at Jungmann Systemtechnik know what control room dreams are made of and what is important for control room planning. In this way it is always possible to enthuse all those involved on the customer side for the upcoming project. Essential components of the concept are the use of innovative technology and an interior design that is coordinated with the architectural building design. Please feel free to have a look through our reference projects and see our top results for yourself.
We will be happy to put you in touch with the appropriate contact person.
---
---
---
---
---
Innovative upgrade for power supply control centre
"Electricity everywhere and at all times" – according to this guiding principle, around 160,000 so-called extraction points in and around Magdeburg are supplied with electricity. Responsible for this: Netze Magdeburg GmbH, a 100% subsidiary of Städtische Werke Magdeburg In order to remain true to this maxim at all times, the power supplier has now brought in a strong partner. With the support of Jungmann Systemtechnik GmbH, the power supply control centre was extensively modernised.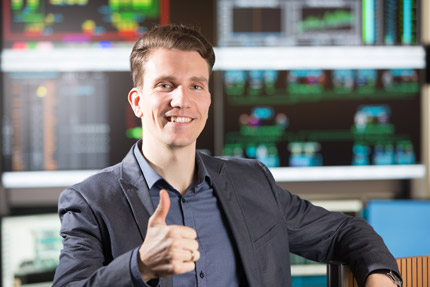 "That was really an excellent collaboration. Our individual wishes were met immediately. And also in retrospect I have to say that the entire system is very easy to maintain. There are no problems with the software or the technology. Really great!"
Project Manager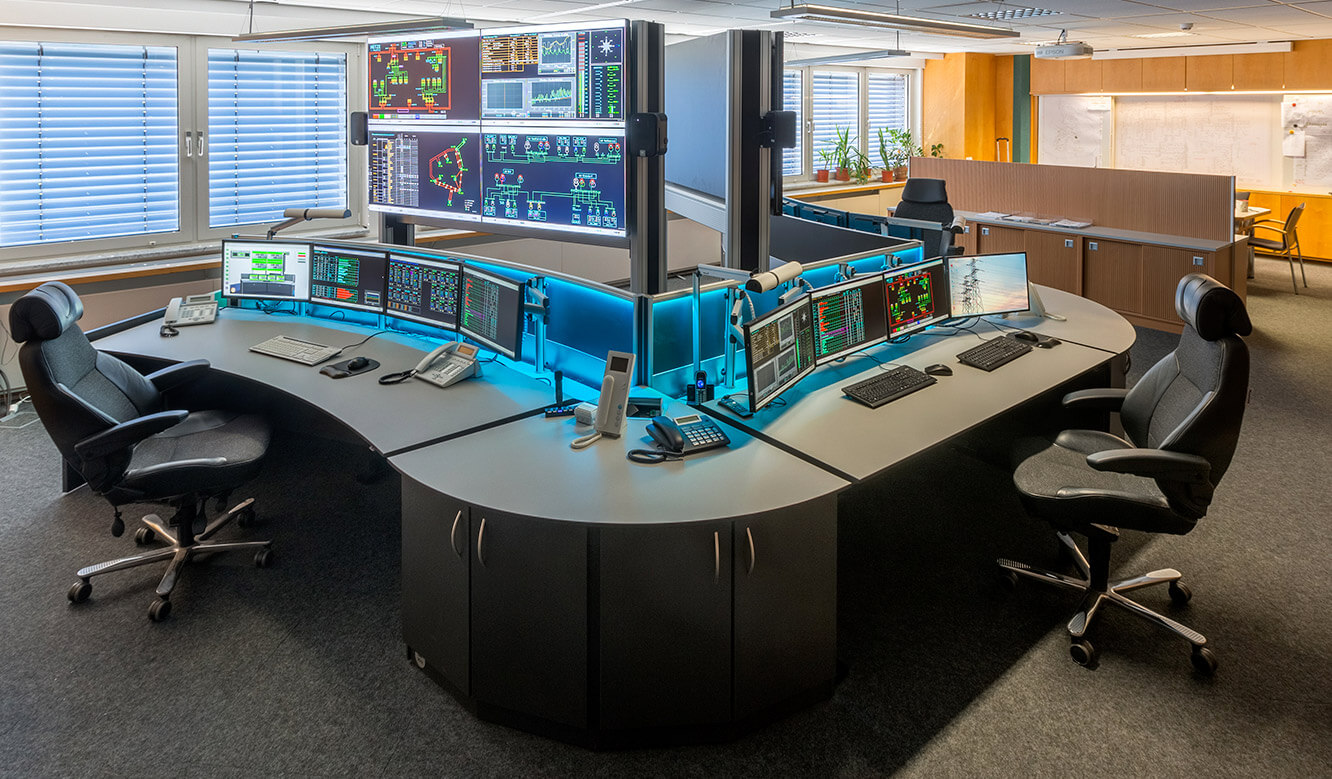 State-of-the-art control room with perfect alarm management
250 elevators, 240 escalators, 2,000 ventilation systems – the technical control room at Munich Airport monitors around 300 buildings with almost 28,000 rooms. Thanks to a complete refurbishment with technical equipment and furniture from JST – Jungmann Systemtechnik, the operators of the technical control room can now handle this substantial task much more professionally.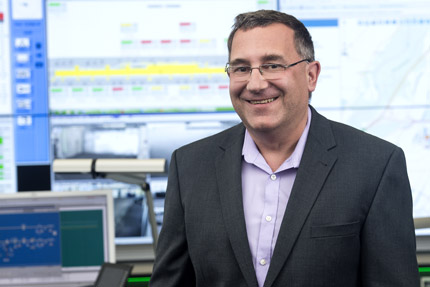 "This used to be just an office; today we can really call it a state-of-the-art control room."
Responsible for the control room engineering at the Munich Airport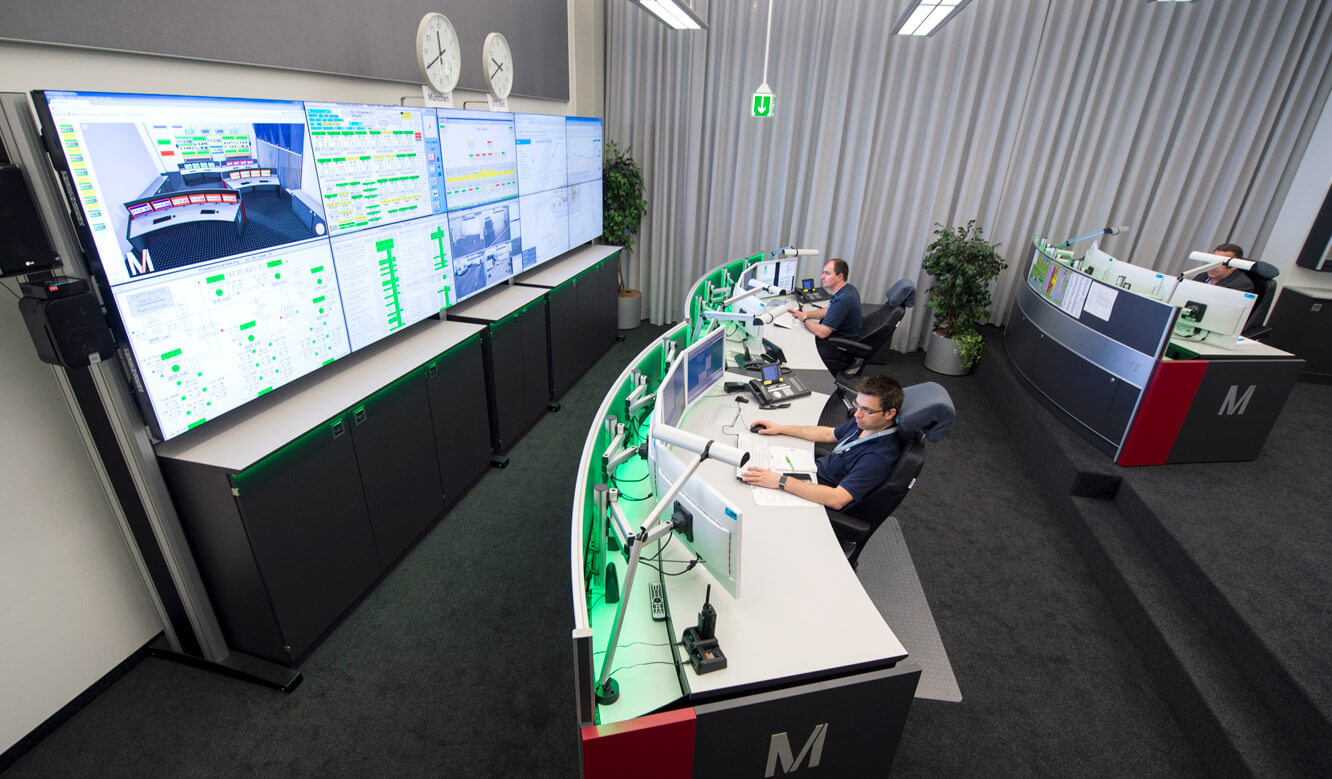 Optimum conditions created for the technical control room
Regardless of whether only one bulb fails or a complex operation has to be coordinated in case of a fire alarm. All the pieces come together in the control room for technical control at the Hannover Medical School. With an area of around 400,000 square metres, the hospital campus is the size of around 50 football pitches. In order to meet the increasing requirements to cope with ever new tasks on this huge area and to create optimal conditions in the control room, the responsible persons have sought professional support from Jungmann Systemtechnik.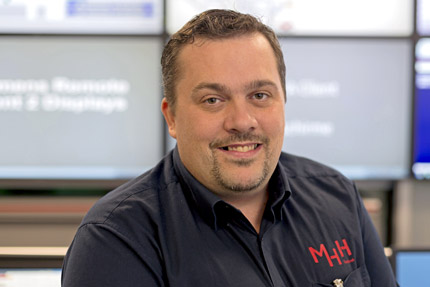 Praising the professional work of the control room specialists: "JST has always been responsive to our needs"
Project Manager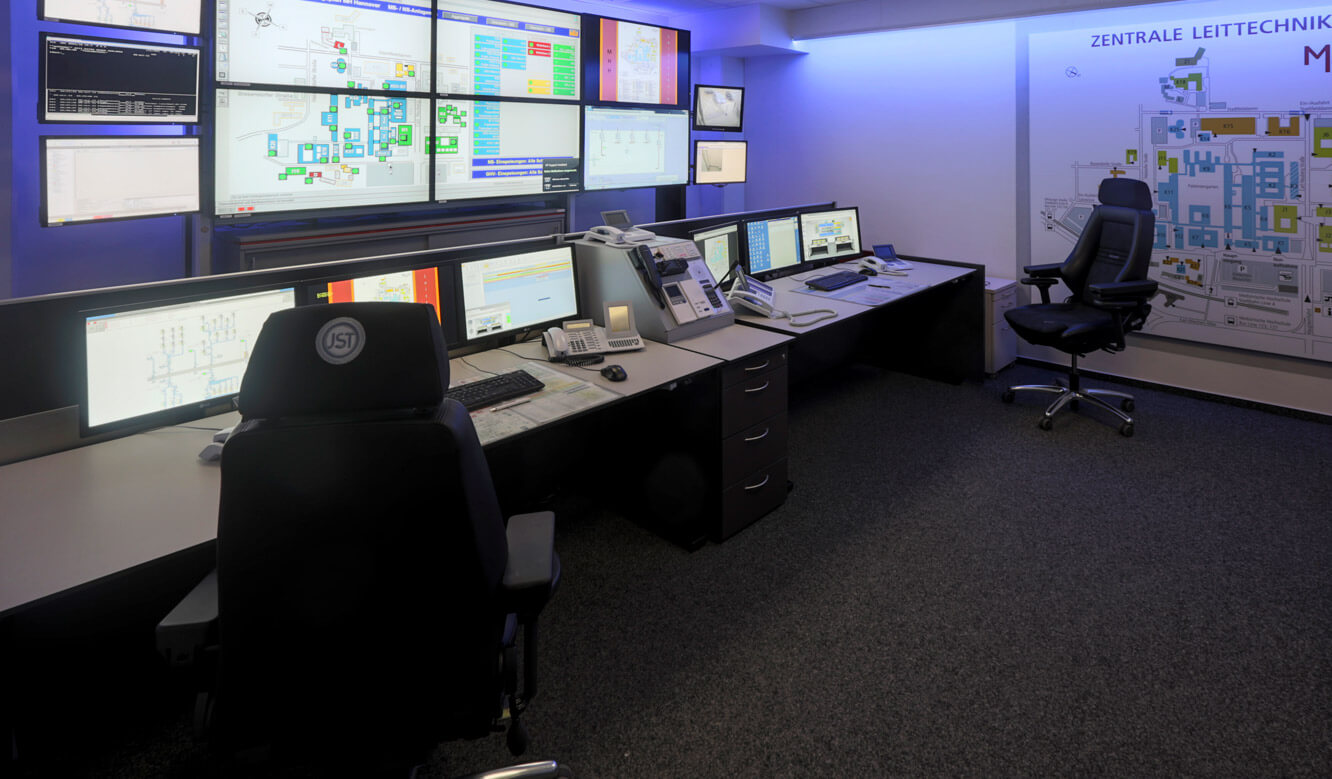 Was möchten Sie als Nächstes tun?
FAQ
Before we commission the professional planning of the control room, we would like to know more about the possibilities? Can we get a preview of a JST control room?
Yes, we have set up our unique control room simulator for this purpose. There we have installed all technical components for control rooms as well as the equipment according to the latest ergonomic findings. Here you can see, touch and try everything out for yourself. Visiting our simulator is free of charge for you.
Discover our:
Touch screen operation, voice control
Latest security concepts
Innovative ergonomic, lighting and acoustic concepts
In addition to the exciting innovations of today, you can try out real future technologies of tomorrow for yourself in the control room simulator. This includes our HoloLens®– control by speech and gestures. Arrange an appointment now! We look forward to seeing you.
What does the comprehensive and professional planning of the control room at JST involve?
1) Project workshop:
We start every project with a workshop. Contents are service definition, target definition and budget planning. Furthermore an analysis of the actual situation, identification of optimisations and desired requirements.
2) Detailed planning:
Subsequently, the detailed planning of the entire control room is carried out on the basis of the performance points worked out in point 1. We set two days or optionally more for this.
3) Additional on-site consultation day:
We use this additional consulting day for detailed planning directly on site.
4) Coordination via online web meeting:
We can gather together at the virtual conference table. Here we can coordinate circuit diagrams, room plans, technical details, intermediate statuses and more with the entire project team through the new control room online in real time.
Are there other extras that I can optionally book with JST for maintenance planning?
Depending on requirements, our customers can add further services to our planning package.
Virtual tour: Take a virtual tour of the new control room via a video clip and get to know every single detail of the room before you even start the implementation.
Photo-realistic 3D images: With special glasses you can get a fantastic depth effect when viewing the 3D pictures. This enormously realistic impression of the future control centre is very impressive.
Detailed planning book: Our planning book, including the final detailed plans, has proven its worth in presenting the project to management, board members and others. Included in this are: photo-realistic views, circuit diagrams and much more.