Client:
Category: Production control center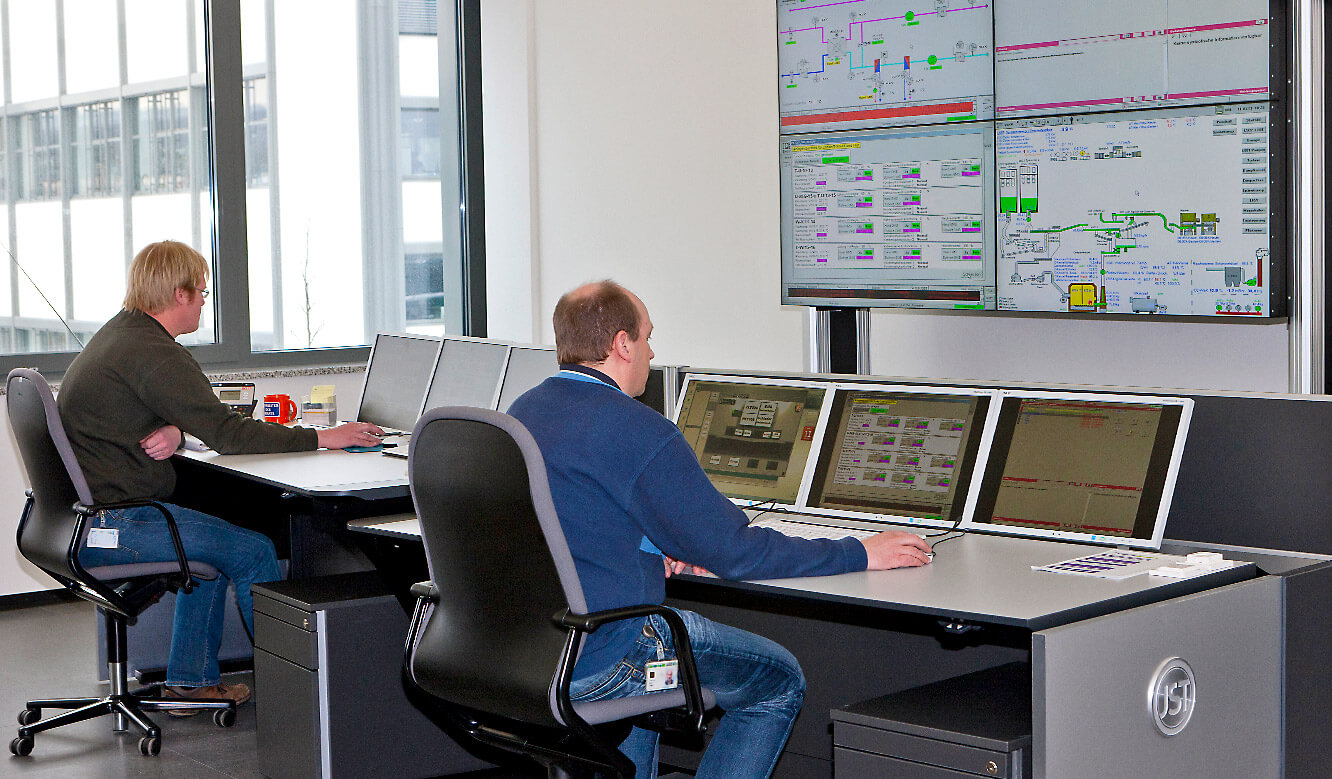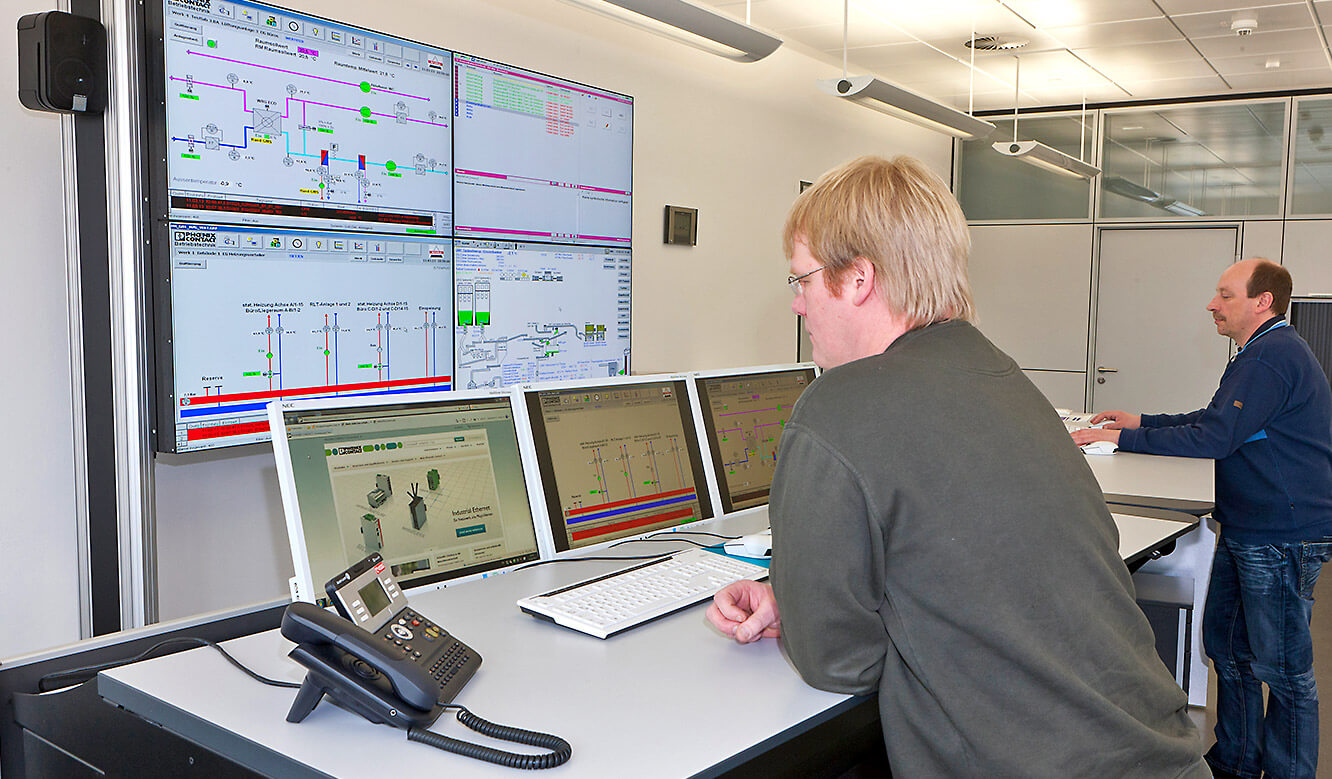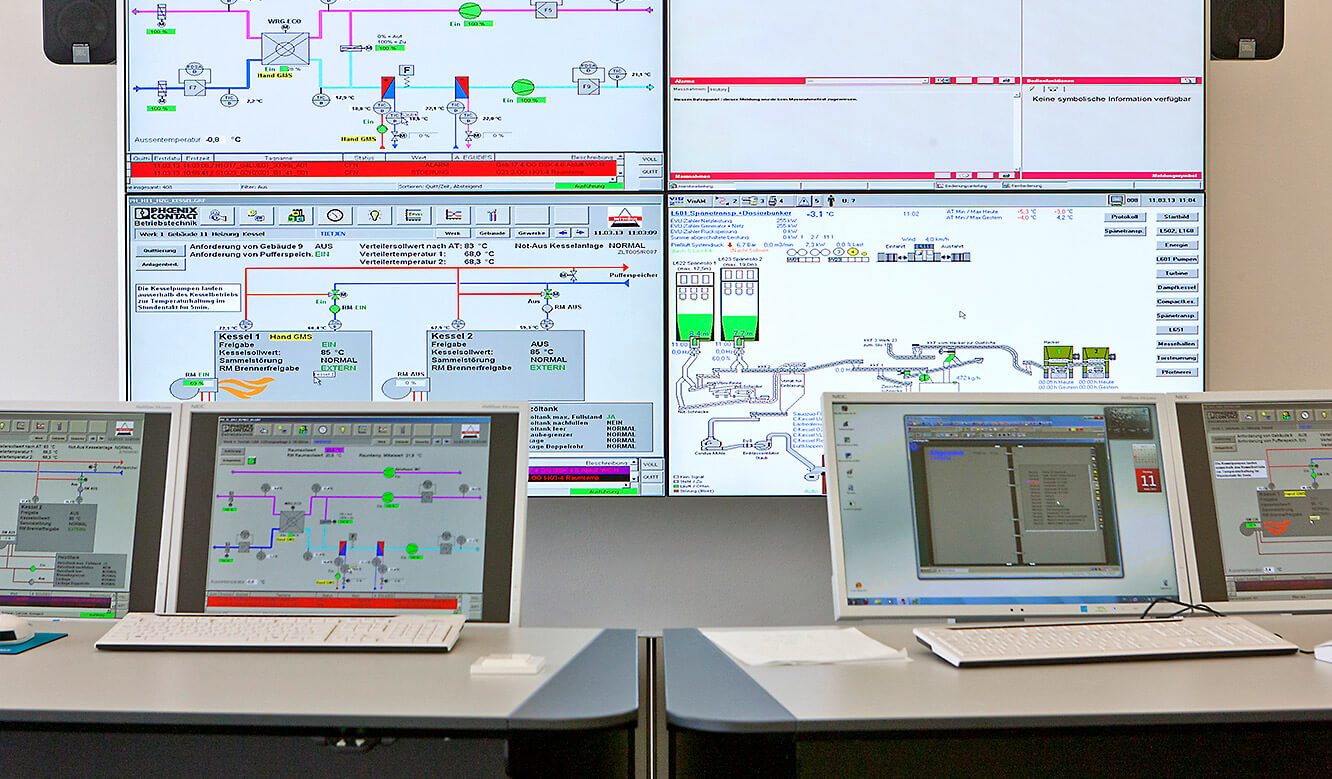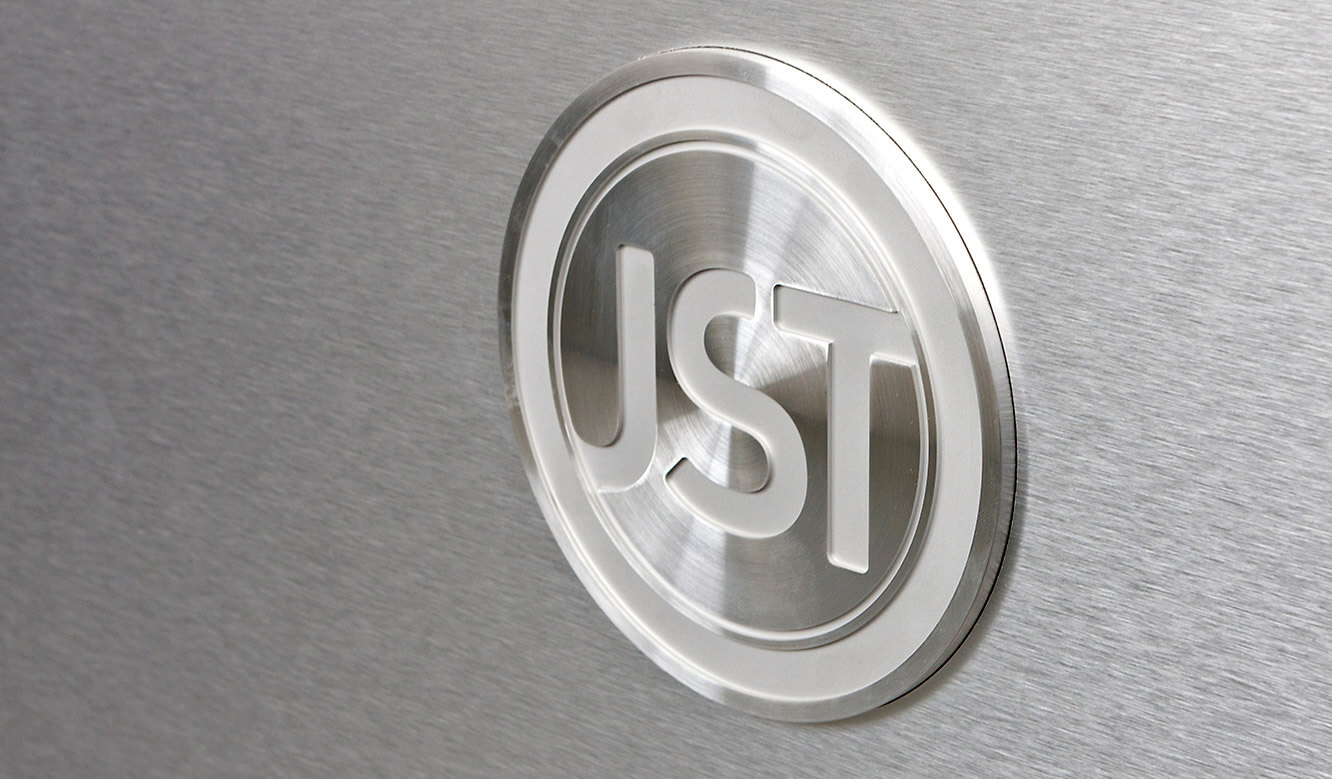 Photo 1 | JST monitoring: Only three screens per workstation and the large display wall ensure an overview of all processes
Photo 2 | JST control center table: Individually and continuously height-adjustable desks allow work to be carried out in a standing position, thus preventing back damage and fatigue
Photo 3 | JST large display wall: Three screens per workstation and the large display wall provide maximum clarity. Both Stratos units are convexly angled in order to get an optimal view to the large display wall.
Photo 4 | JST seal of approval: Quality made in Germany - the aluminium-brushed design also makes high visual demands on the technology.
Taking the step into the future together
Trend-setting visualisation techniques, progressive software and a special focus on workplace ergonomics – at the headquarters of Phoenix Contact, innovative technology has set the course for the future. In cooperation with the specialists from JST, a modern control center has been created in Blomberg, North Rhine-Westphalia, which makes it possible to monitor all processes of the building services engineering of the plant.
"Everything was right from the beginning to the end of our cooperation with Jungmann," Matthias Unruhe sums up. The project manager of the technical building services planning department became aware of JST via Internet. "The very first meeting was promising," recalls Matthias Unruhe, "our ideas were quickly taken up and implemented.
From 3-D planning, to installation and commissioning, a completely new control center was implemented at Phoenix Contact within only four months. Project Manager Unruhe summarises the advantages of the new technology: The computer relocation has made the control center considerably quieter. In addition, the reduction to only three screens per workstation plus a large display wall enables clear structures and a high degree of clarity. Thanks to the PixelDetection® software, error messages are also visualised at maximum speed. "Errors can be quickly located and eliminated this way," says Unruhe.
For the employees of the control center, which is manned around the clock, there is another important aspect that has been introduced with the new building: special, height-adjustable Operator desks bring the aspect of workplace ergonomics to the fore and are particularly appreciated by the team.
Matthias Unruhe concludes: "The cooperation with Jungmann went smoothly and professionally. Thanks to the new technology, our control center is flexible and equipped for the future".
Facts about Phoenix Contact
Phoenix Contact GmbH & Co. KG is a German company in the field of electrical engineering. The headquarters of the multinational company is located in Blomberg, North Rhine-Westphalia. In Germany, seven companies belong to the Phoenix Contact Group. In addition to the German plants, the production network also includes seven company-owned production facilities abroad.
Almost 13,000 employees work for Phoenix Contact worldwide. The turnover in 2012 was 1.59 billion euros.
Reference projects of JST (selection)