---
---
---
---
---
With video walls and video walls in the control room, JST Jungmann brings your surveillance to the point

---
---
---
---
---
It's big cinema!
JST Jungmann Video wall and screen are the big players in every control room.
The special thing: Each Video Wall is event driven.
This means for you that every computer and every camera can be switched on automatically without the operator's intervention in order to be operated immediately in real time.
Here the experienced operator at the JST system speaks of "TeamView".
Because what's great is that the entire team immediately has the same level of knowledge about the most important alarms.
Thanks to the video wall and video screen in the control room, the team never misses important events again and the operator can calmly devote himself to other things in the meantime.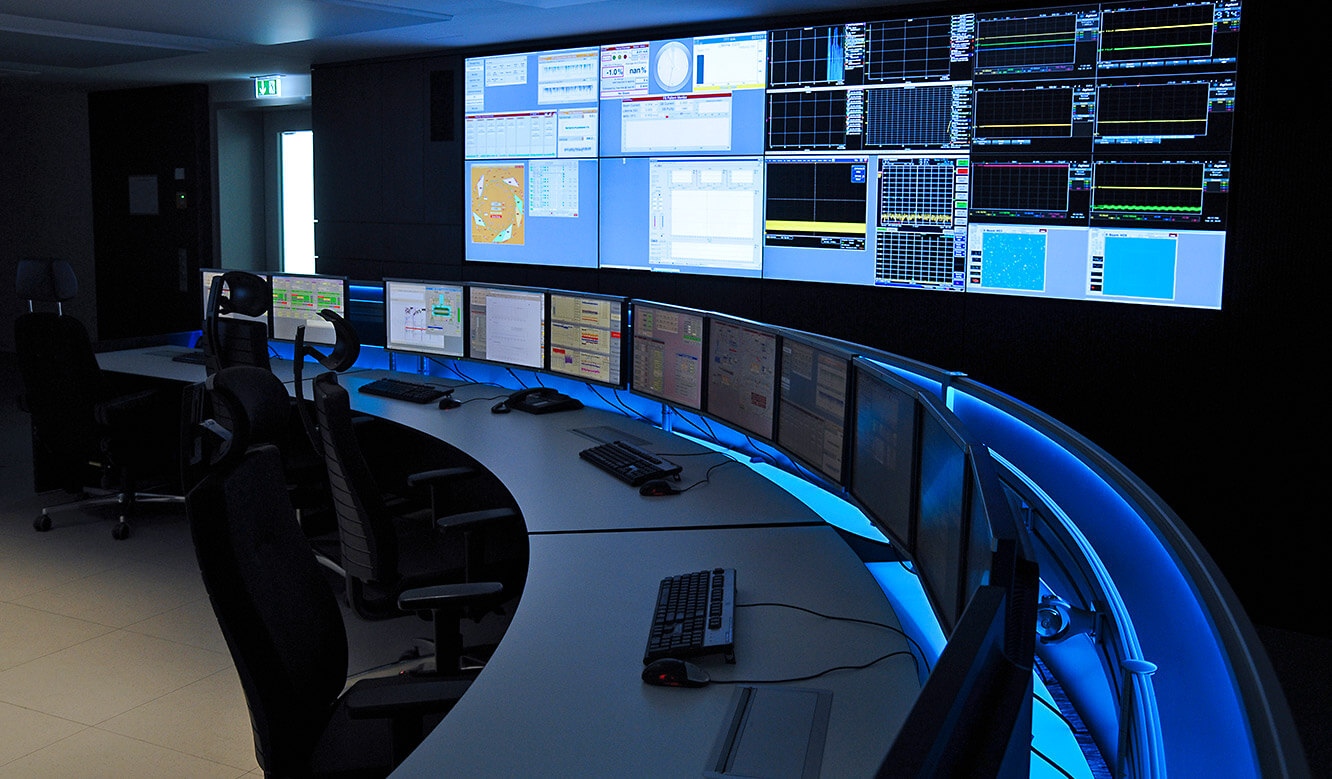 Perfect: Display, illumination and resolution for every detail

JST offers everything from one source: architecture, technology, light, acoustics, climate
Durable: Video wall & Video screen for 24/7 operation

Faster: critical alarms are visible just in time
Chosen by leading companies and institutions
Practical examples: Video wall & Videoscreen in the control room

---
---
---
---
---
Jungmann Systemtechnik is the much sought-after expert when it comes to implementing modern video walls and video screens in a control center.
In our planning, we naturally always have all the components that are involved in mind.
We think about ergonomics, viewing angle, lighting and hardware.
Further topics such as software, infrastructure and the adaption of existing systems and networks are also taken into account in the joint project planning.
The result is always the same: a perfect control center for your company.
As you can see in our examples, the video wall or video display always serves as the central point to which all other elements are aligned.
We will be happy to put you in touch with the respective contact person.

---
---
---
---
---
High-availability system control room for controlling the Bessy II electron storage ring at HZB in Berlin-Adlershof
A control room that not only meets the highest technical and ergonomic requirements, but is increasingly becoming a showpiece: At the Helmholtz-Zentrum Berlin (HZB), an outdated, historically grown control room was replaced by a completely new installation from JST – Jungmann Systemtechnik.
"For us, a completely new operating quality has been created here", comments Ingo Müller, Control System Engineer, on the demanding result.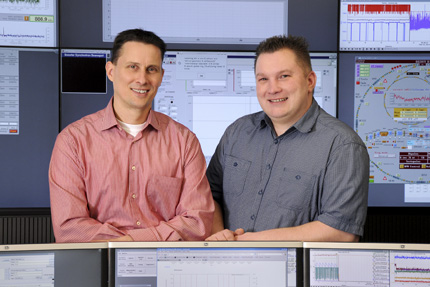 They did not only play a decisive role in the planning of the project, but also participated in its practical implementation:

Helmholtz Center Berlin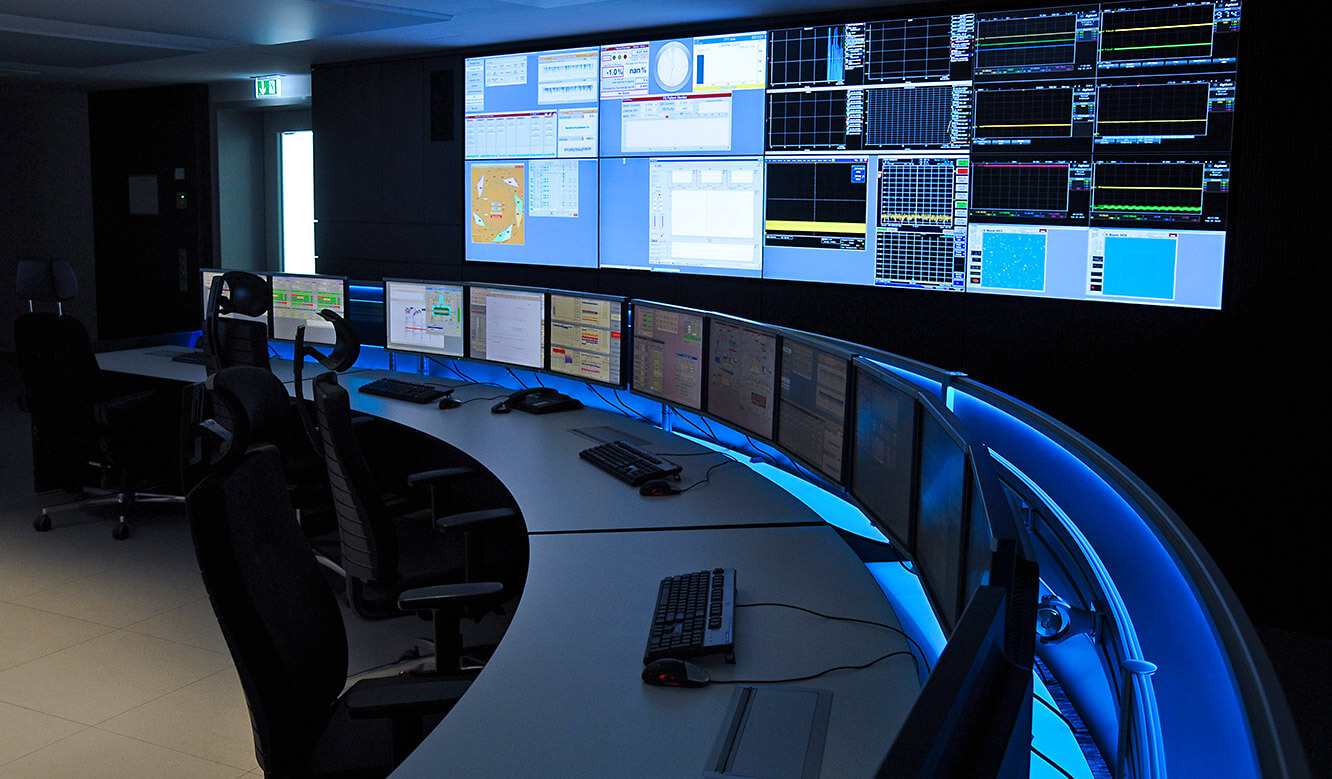 Most modern control room for PCK refinery
PCK Raffinerie GmbH in Schwedt/Oder is one of the top companies in Brandenburg and the most important company in the Uckermark.
Around 12 million tonnes of crude oil are processed into petroleum and petrochemical products in Schwedt every year.
The main products are diesel, petrol, kerosene, liquid gas, heating oils and bitumen.
PCK was one of the first refineries in Germany to use biofuels and is itself a major producer of high-quality biofuel components.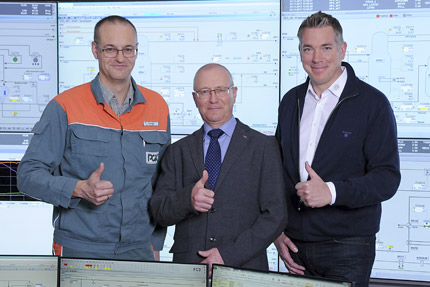 "Compared to the satellite control rooms and also to the old central control room, we have achieved improvements in all aspects, be it acoustics, lighting, air conditioning, ergonomics or user-friendliness," says

Chief Engineer Processing (PCK) / Maintenance Service and Project Coordinator (PCK) / Managing Director (JST)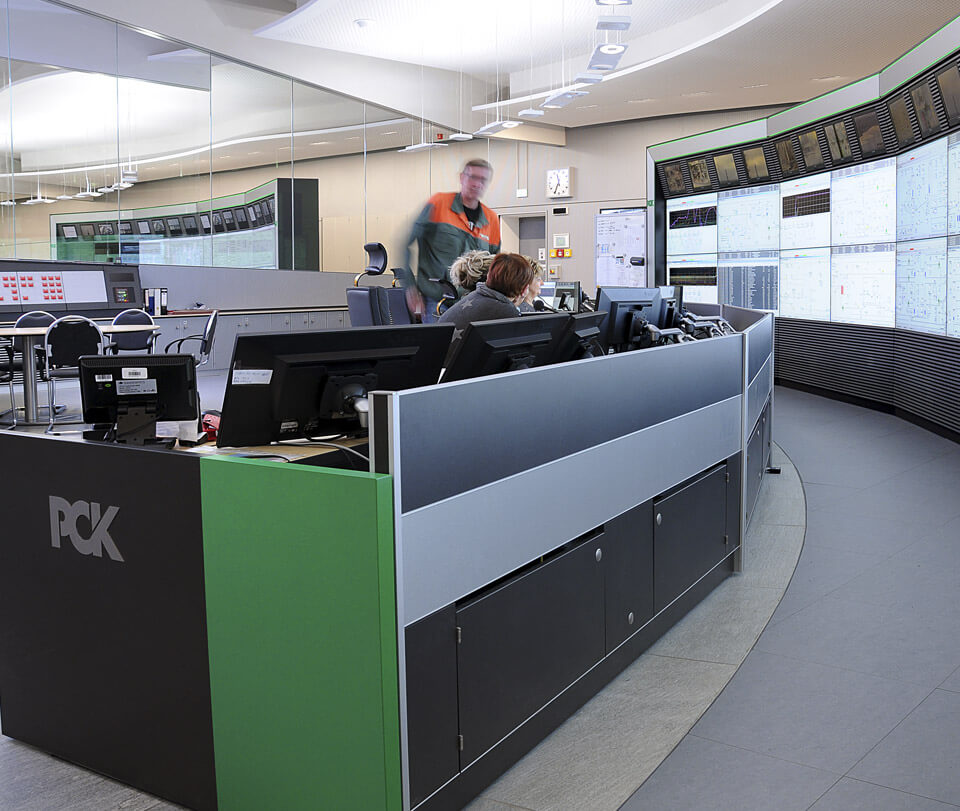 State-of-the-art control room with perfect alarm management
250 elevators, 240 escalators, 2,000 ventilation systems – the technical control room at Munich Airport monitors around 300 buildings with almost 28,000 rooms.
Thanks to a complete re-equipment with technical equipment and furniture from JST – Jungmann Systemtechnik, the operators of the control room technology can now handle this extensive activity considerably more professionally.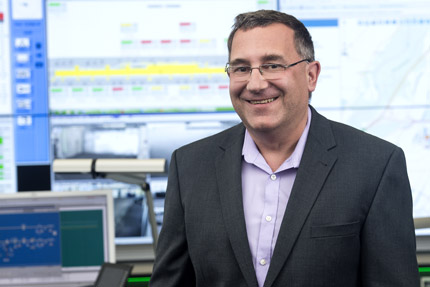 "This used to be just an office; today we can actually speak of a state-of-the-art control room."

Responsible for the technical control room at Munich Airport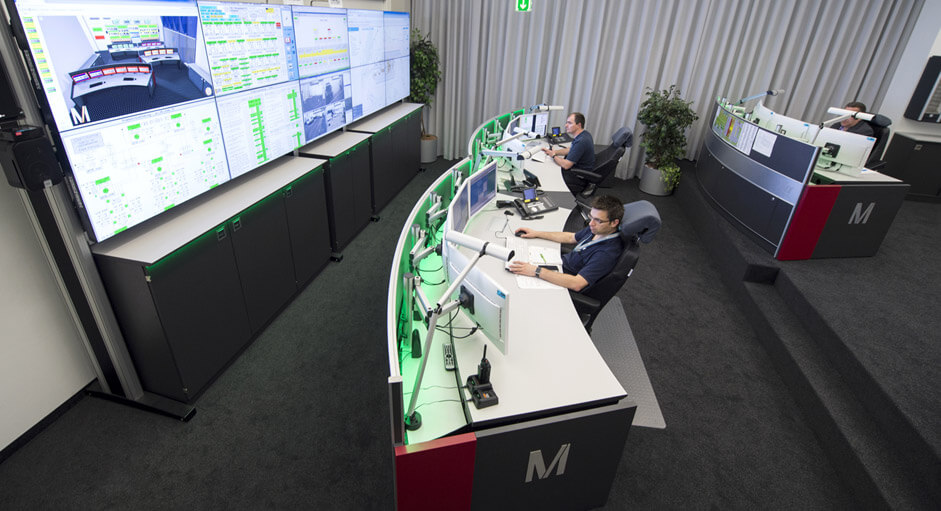 Was möchten Sie als Nächstes tun?
FAQ
Which reasons speak for a JST Systemtechnik video wall or video screen in the control room?
Detailed representation on the Video Wall: In critical situations, a video wall that precisely displays all interrelationships of the different alarms is an enormous support for the operators.
Thanks to the large display area, wide vertical and horizontal viewing angles, perfect illumination through energy-saving LED backlighting and high pixel resolution, every detail is quickly and clearly recognized and the next practical action is initiated.
Durability of the video wall in continuous operation: JST video walls are specially and explicitly designed for 7/24-hour continuous operation in control rooms.
A normal television set from the private sector would not be suitable for this and his life would be quickly ended.
Our video walls are equipped with particularly robust and durable technical components, which guarantee both security and long-term use of the video walls.
JST video walls have the correct interfaces: For an event-controlled alarm on the video wall and video wall you need the appropriate interfaces to other components.
JST knows how to design them!
We enable the most important alarms to be displayed at the required time, in the right place and in the optimal size.
That way the video wall & video screen becomes a secure "all in one" information platform where it guaranteed thatno alarm goes undetected.
Fast reaction thanks to video walls and video screens: What is the cause?
What decision is now urgently needed?
We facilitate the rapid identification of causes and decision-making through "TeamView" on the monitor wall.
This means that the entire control room team simultaneously receives all information important at that moment.
TeamView can even be operated simultaneously or alternately and in real-time directly on the video wall.
The video wall becomes a real extension of the workplace desktop.
The great effect: faster reaction and direct interference suppression is made possible by noticeably improved teamwork.
Nice and tidy thanks to video wall and video screen: You like your workplace clear, structured and tidy?
By combining the most varied system, plant and hazard states, more efficient monitoring and control of processes becomes a living reality.
A great effect: Many workstation monitors can be dispensed with, and the operator always has the best overview.
Video Walls with the extra intelligence: When things get critical, everyone wants more decision making certainty.
In order to act faster and always in a coordinated manner in such cases, further information is added to the video wall and video wall in the control center in a situation-specific and automated manner depending on the alarms.
Also a correlation of different alarms is possible in different variants by JST systems.
Only JST Jungmann Systemtechnik offers this special intelligence.
Modern LED video wall with extras: Not only the design of the LED video wall in the control room must be right, we also believe that a functional added value should not be missing.
That is why our Video wall/Video screen is available with an attractive cladding and integrated AlarmLight.
In the event of an alarm, the AlarmLight can flash red in order to visually inform the entire team immediately about the absolute urgency of particularly critical alarms.
A special JST feature that generates enthusiastic fans time and again.
We will gladly answer your questions about Videowall & Video screen in the control room
0800-777 8 666