Client:

Category: Switch room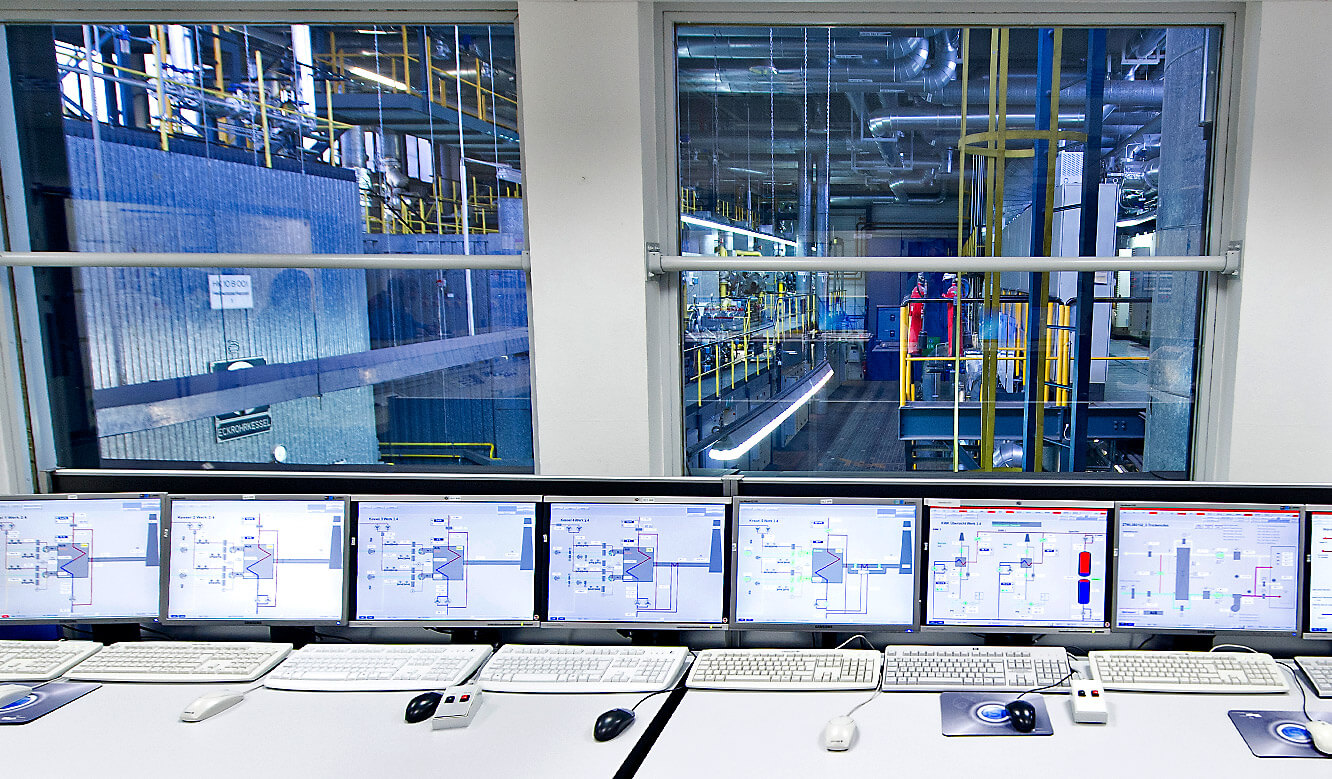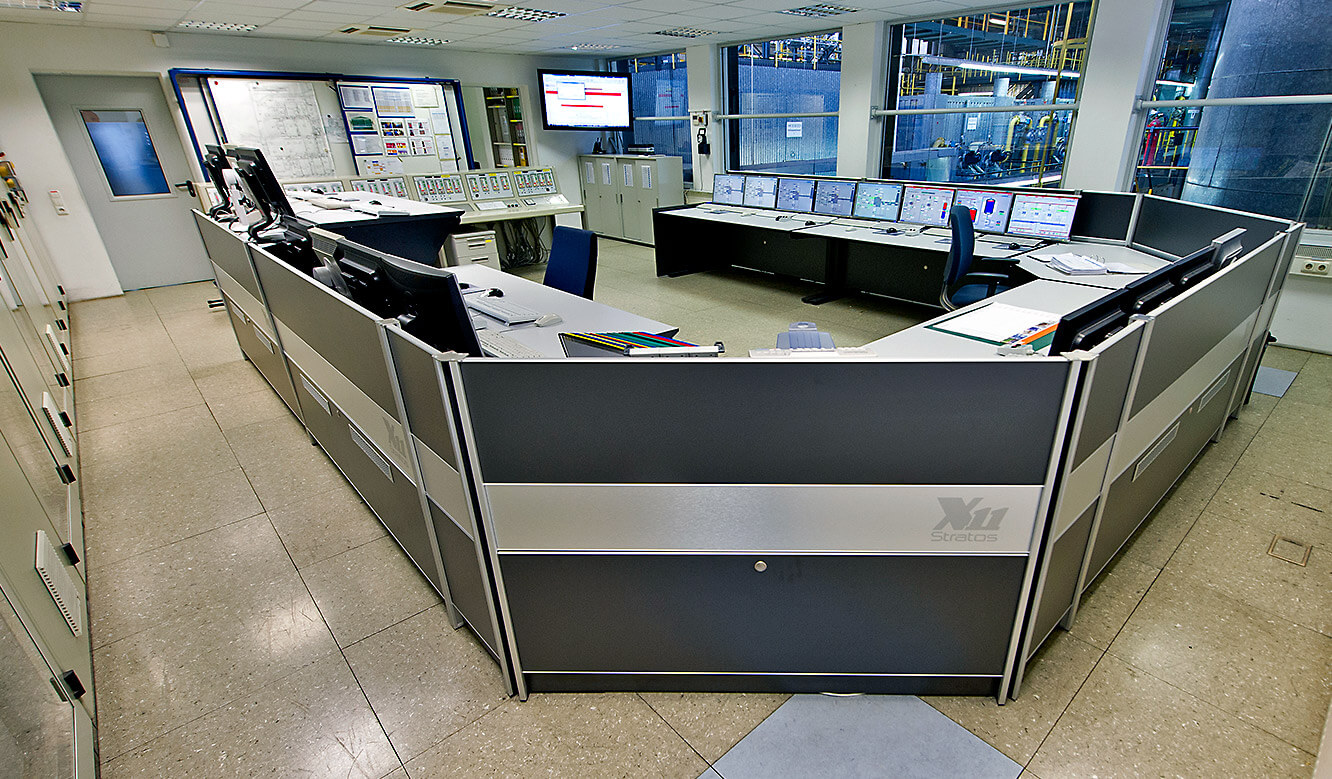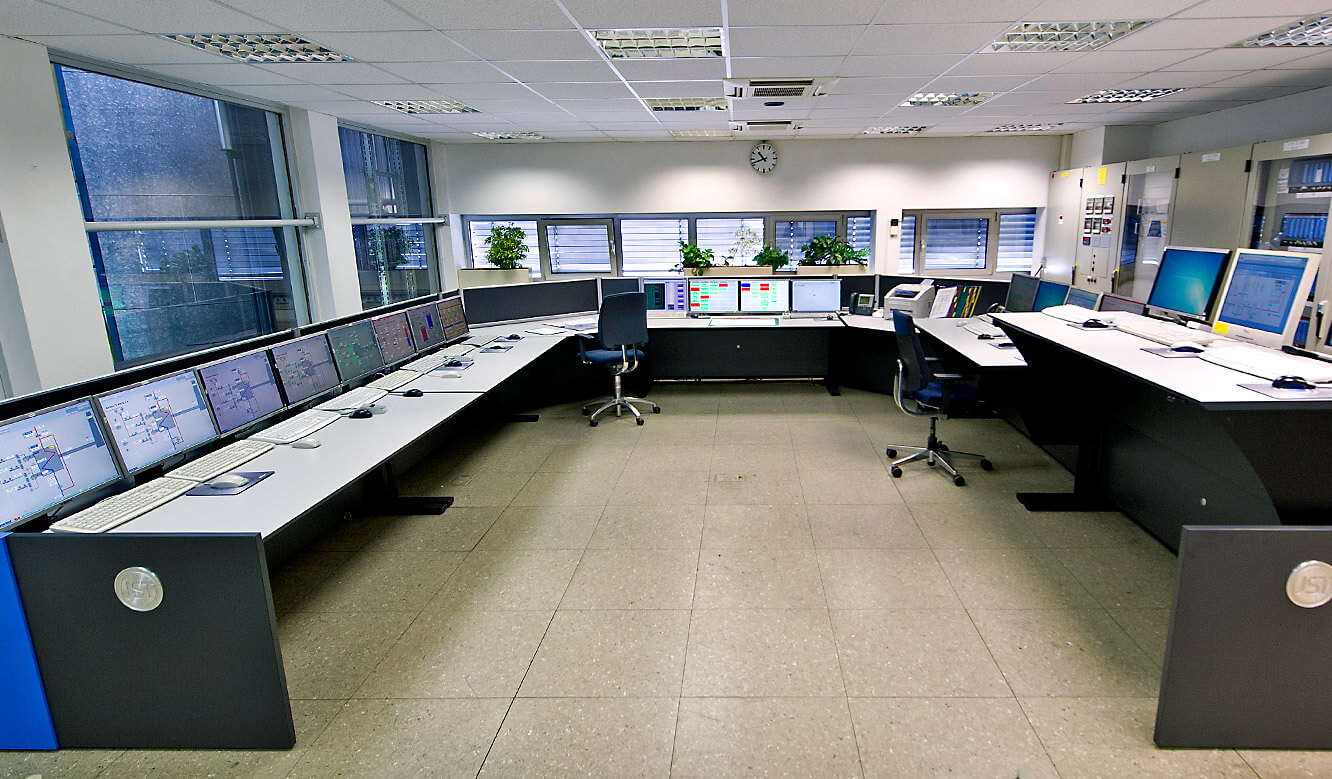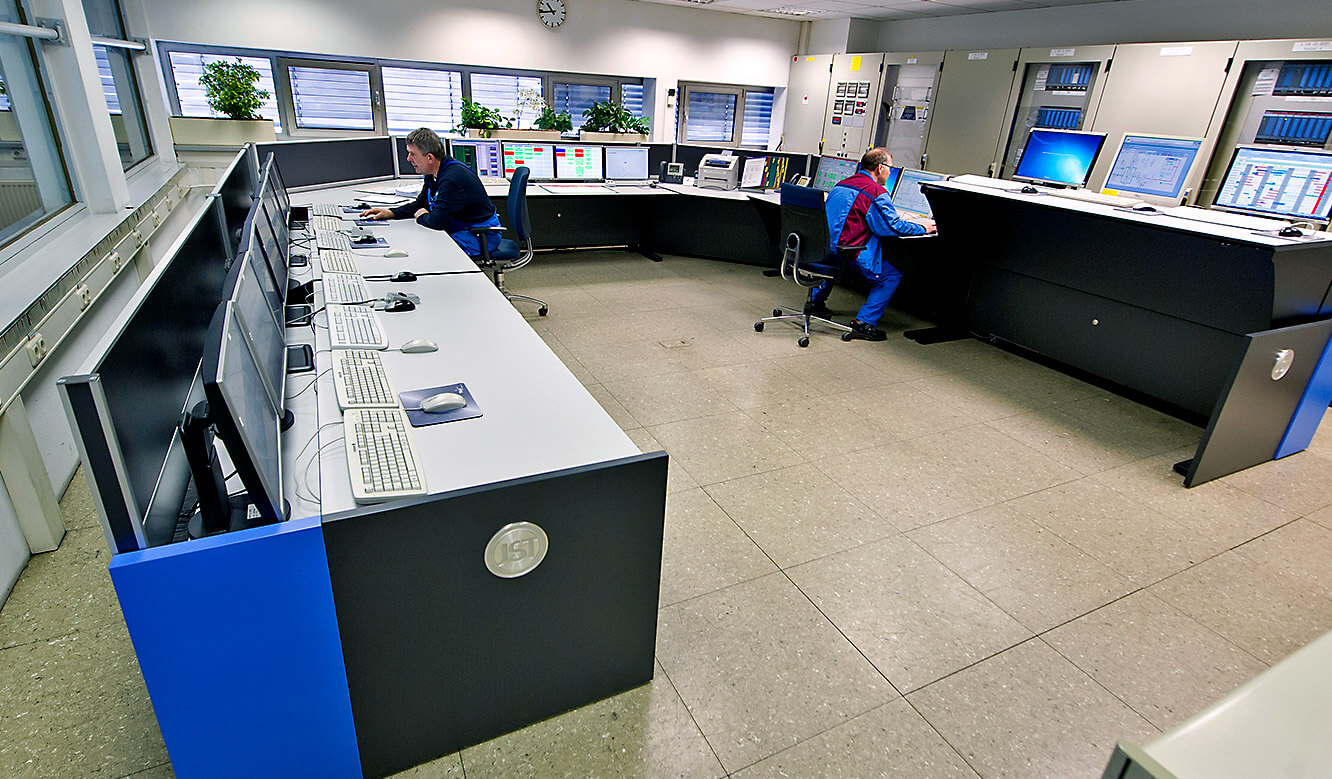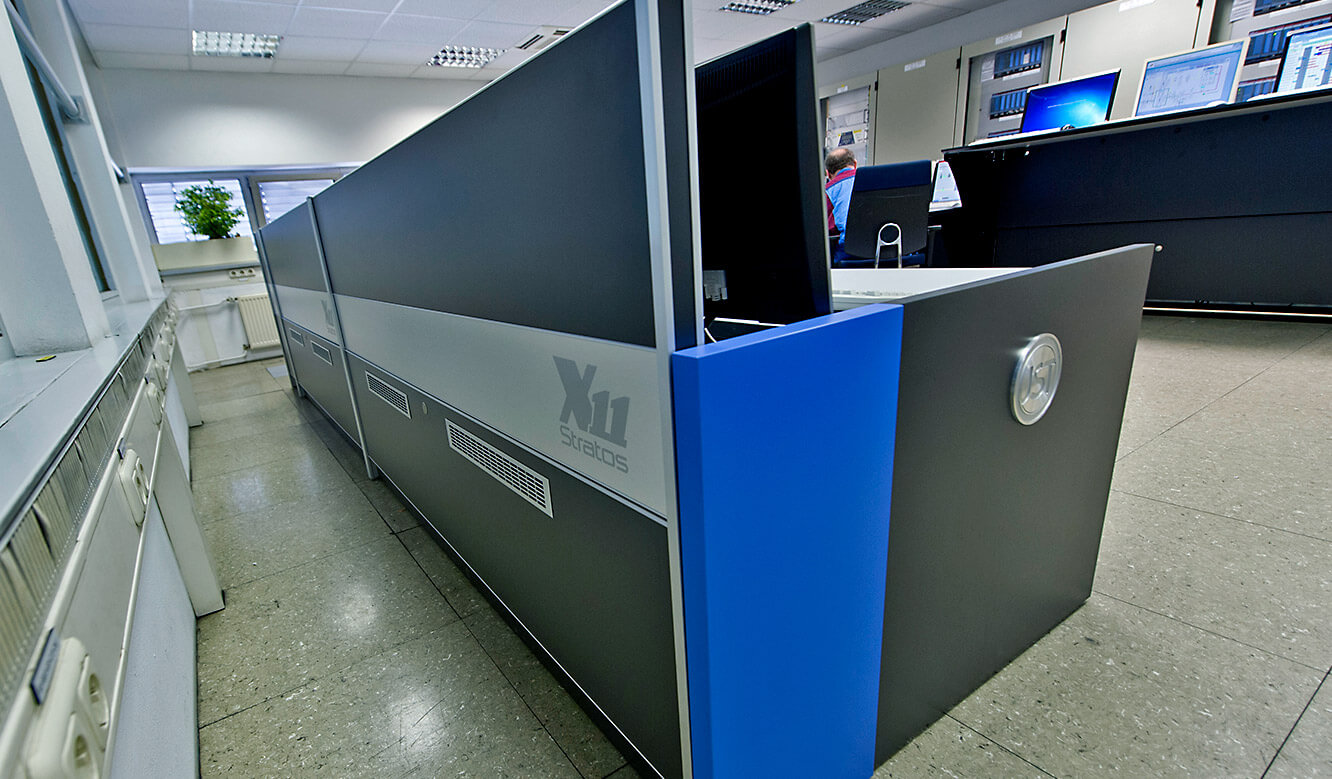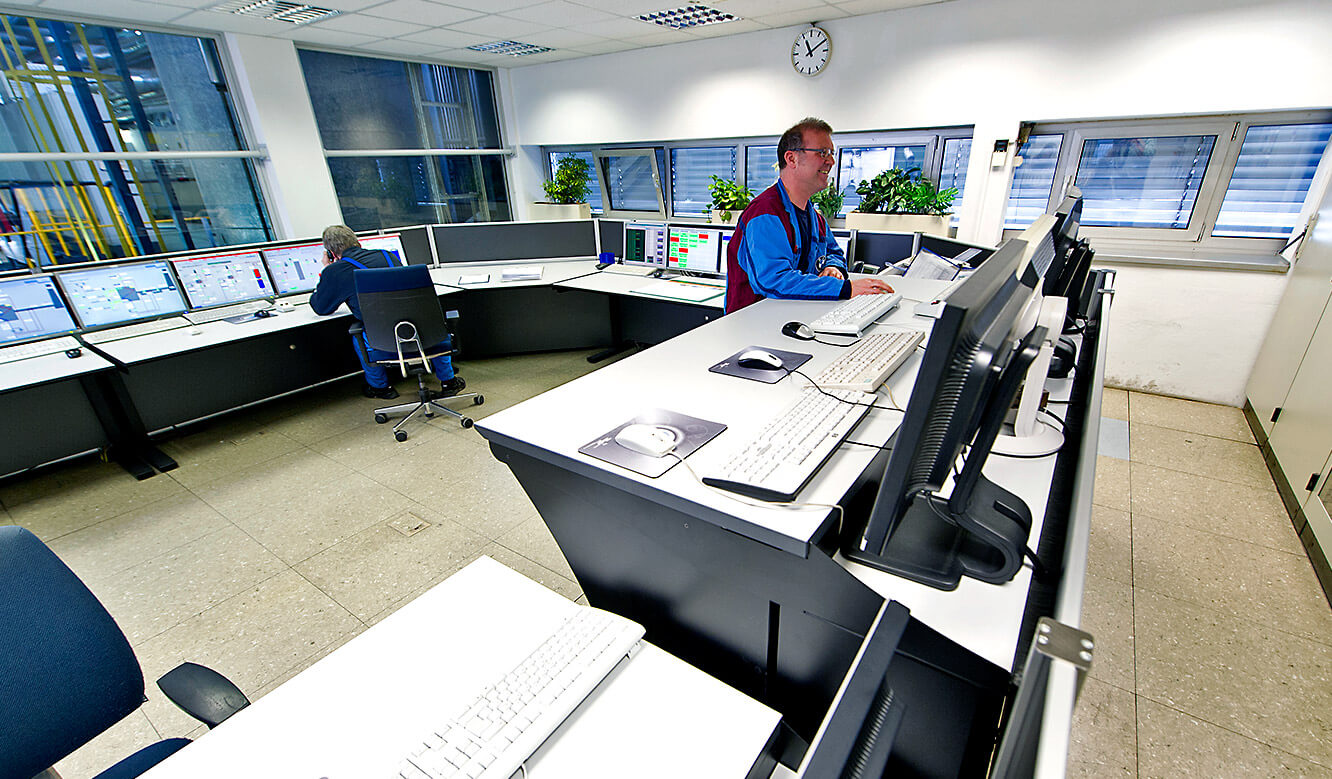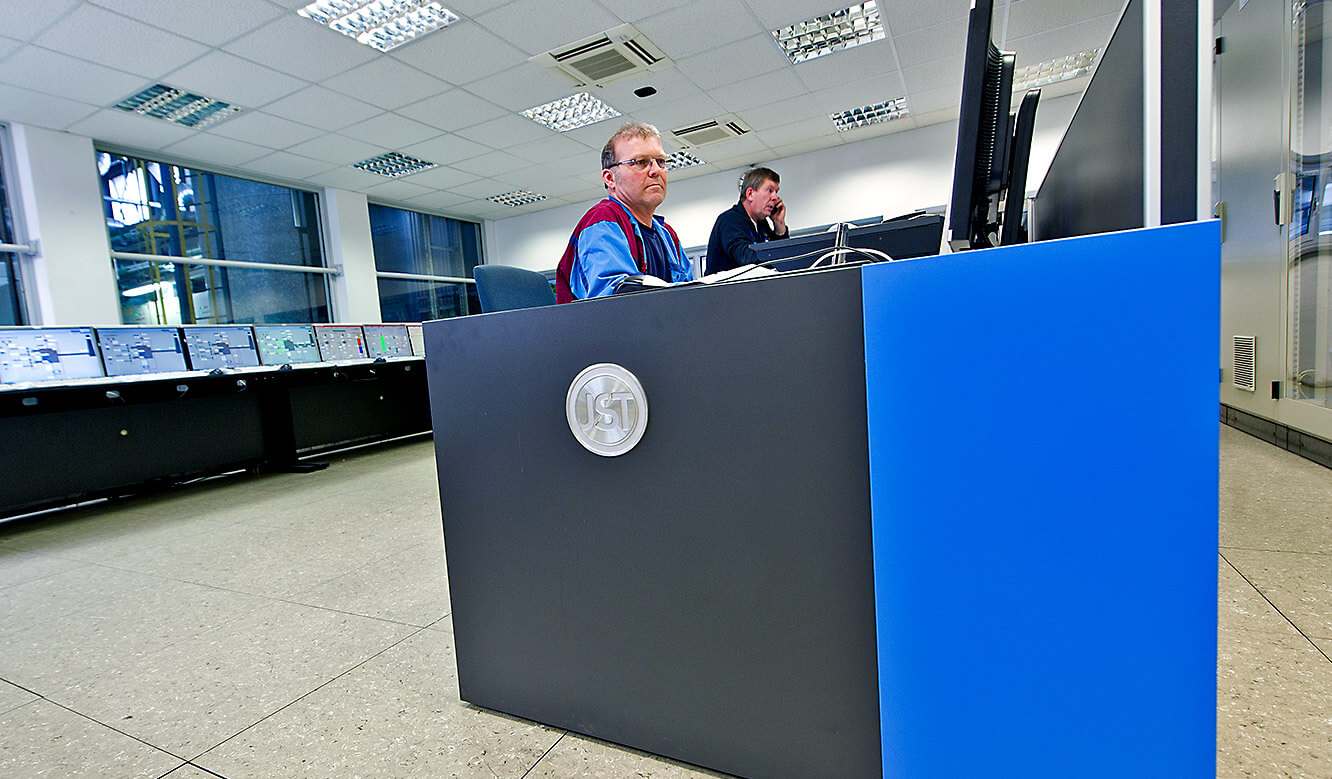 Photo 1 | JST solutions: Since the screens behind the worktop are lowered by ten centimetres, an unobstructed view of the hall is possible. It also lowers the line of sight from the horizontal by 35° and ensures a relaxed head tilt (recommendation of the professional association for administrative staff).
Photo 2 | JST Design: Even in the 90° corner areas, the design of the rear walls continues uniformly.
Photo 3 | BMW plant Dingolfing: central energy control center. Ergonomic operator workstations
Photo 4 | JST - BMW plant Dingolfing: central energy control center. The employees monitor systems.
Photo 5 | BMW plant Dingolfing: central energy control center. Special control center furniture
Photo 6 | JST control center desks: Constant one-sided posture during the work on the screen is a frequent cause of tension and back problems. The height adjustment of the Stratos X11® up to the standing height allows for alternating postures and prevents damage to employees' health.
Photo 7 | BMW plant Dingolfing: central energy control center. High quality processed control center furniture.
Car manufacturer focuses on ergonomics
The specialists from JST – Jungmann Systemtechnik® at BMW's Dingolfing plant have overcome an extraordinary challenge. The central energy control center of the plant was to be rebuilt while the plant was in operation. "We were able to complete this special task to the satisfaction of all involved", Christian Beck, Head of Technics of the JST team, sums up.
In accordance with customer requirements, Jungmann employees equipped the Bavarian car manufacturer's control center with operator desks from the StratosX11 furniture system, which was specially developed for control rooms. Those responsible at BMW AG were particularly concerned with workplace ergonomics for the employees in the control center, which is manned around the clock.
In order to meet these requirements, special tables were installed in Dingolfing which can be moved continuously and by electric motor to the optimum sitting or standing position. These Stratos X11® tables meet the highest requirements in terms of technical installations, ergonomics, stability and durability.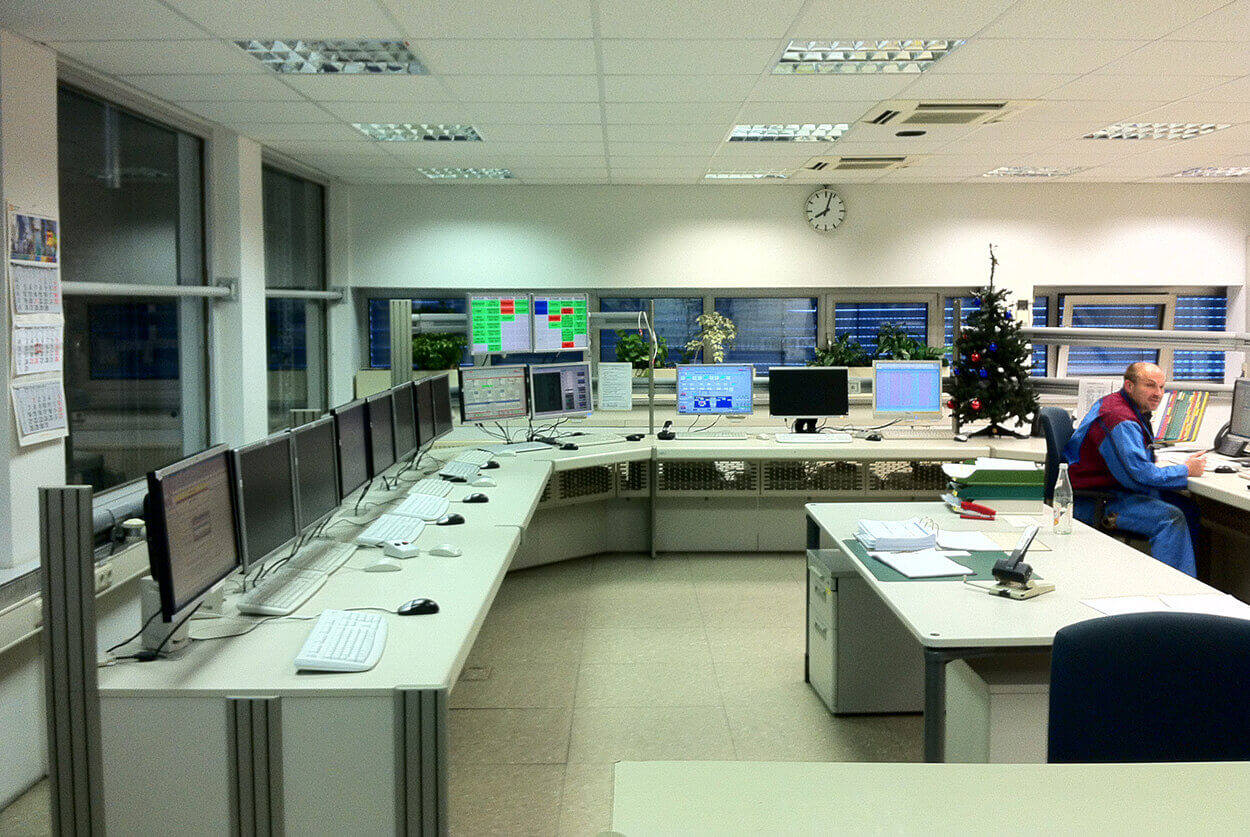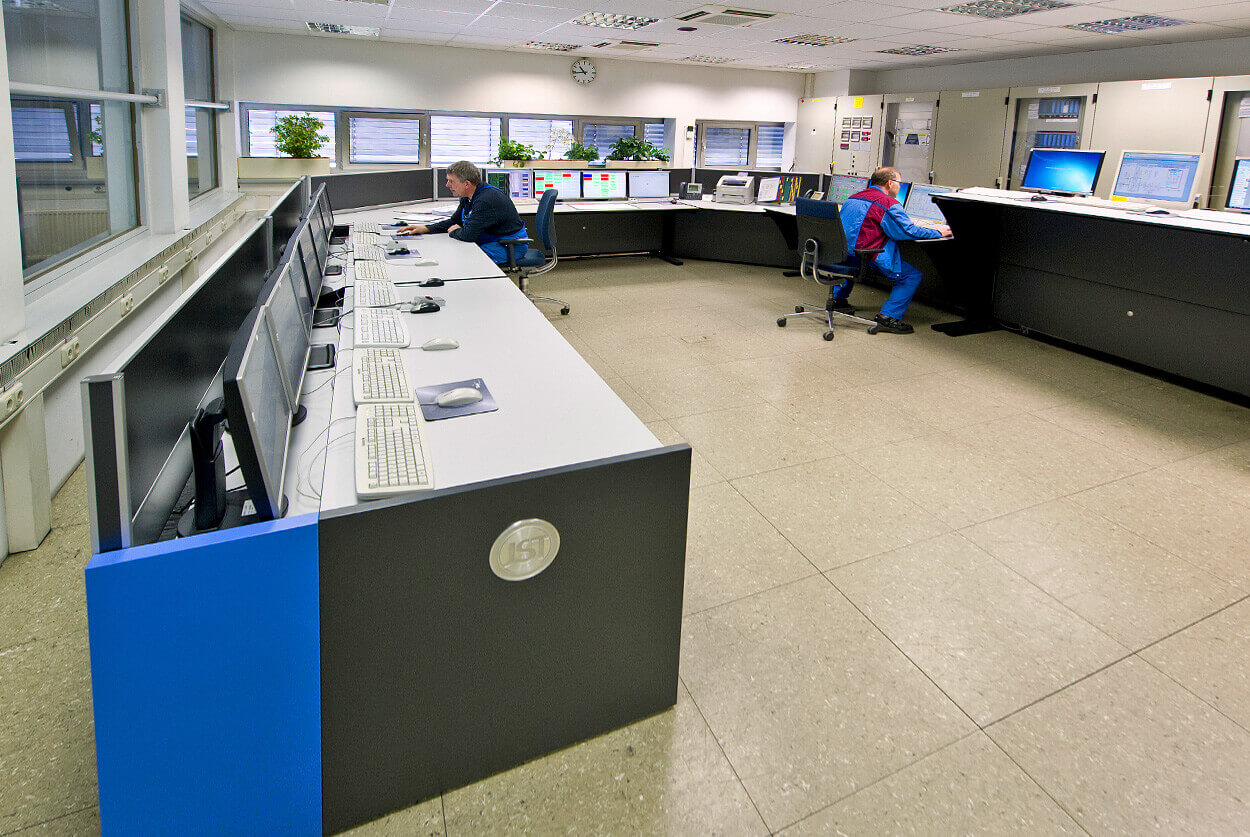 Energy control center after modernisation / before modernisation
The BMW plant Dingolfing
The entire energy supply of the BMW plant in Dingolfing is monitored and controlled by the central energy control center. The BMW plant in Dingolfing, Lower Bavaria, produces the BMW 5 Series, 6 Series and 7 Series. The BMW 3 Series Gran Turismo has also been rolling off the production line in Dingolfing since March 2013. Around 18,000 people work at this location.
Reference projects of JST (selection)