Client:

Category: Traffic control center
Critical infrastructures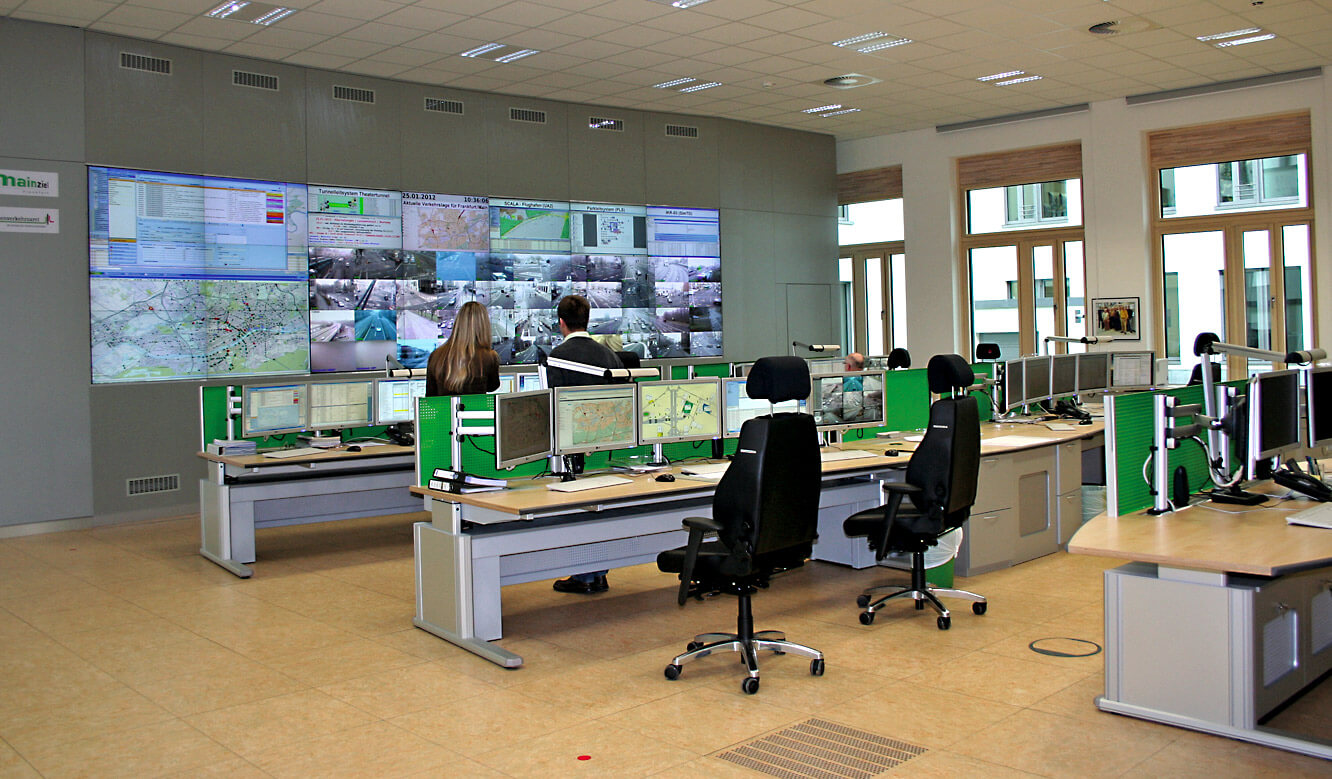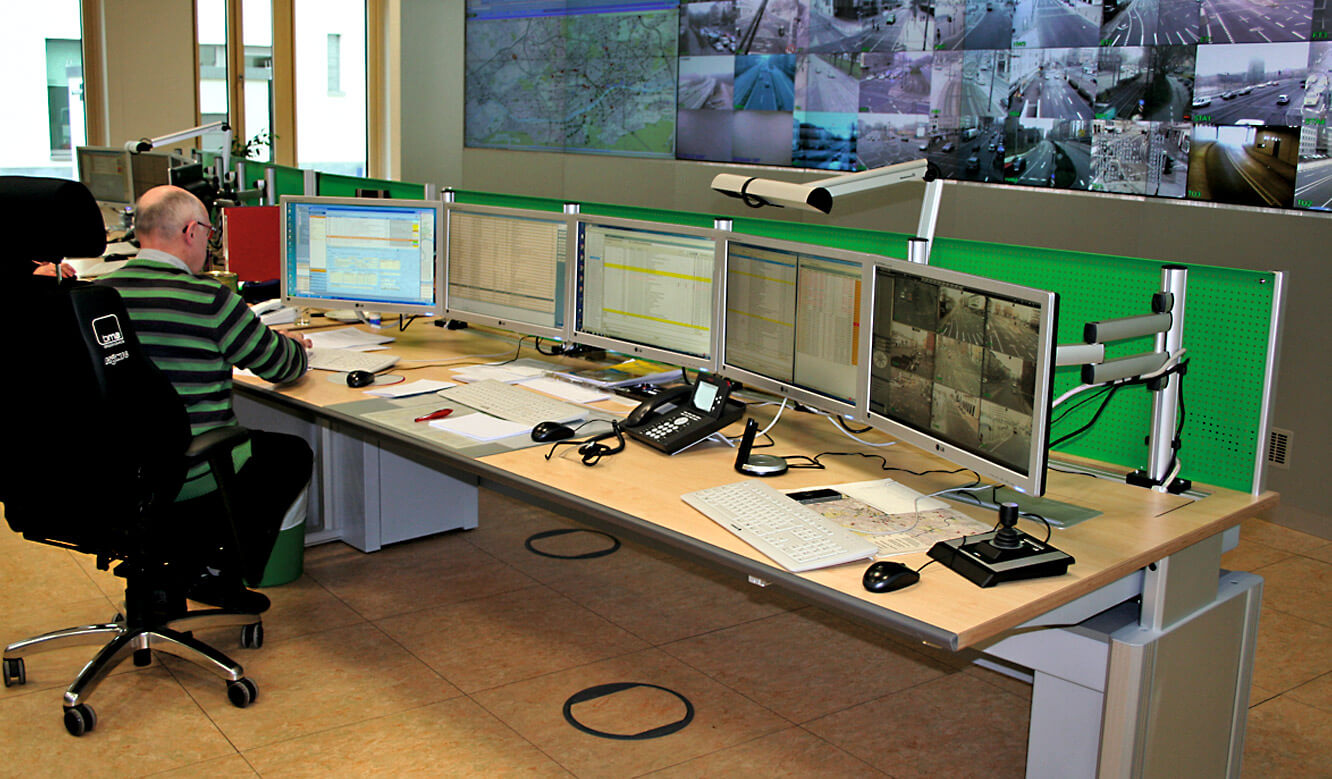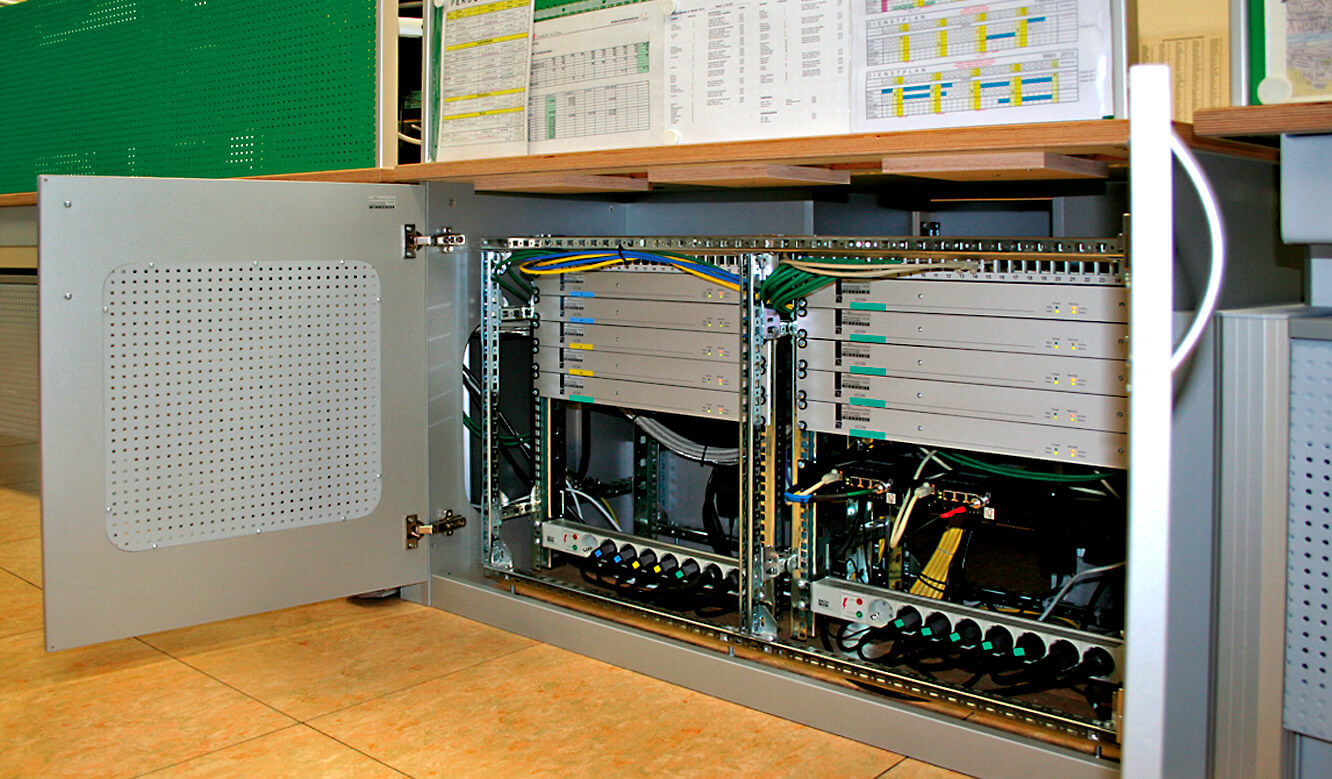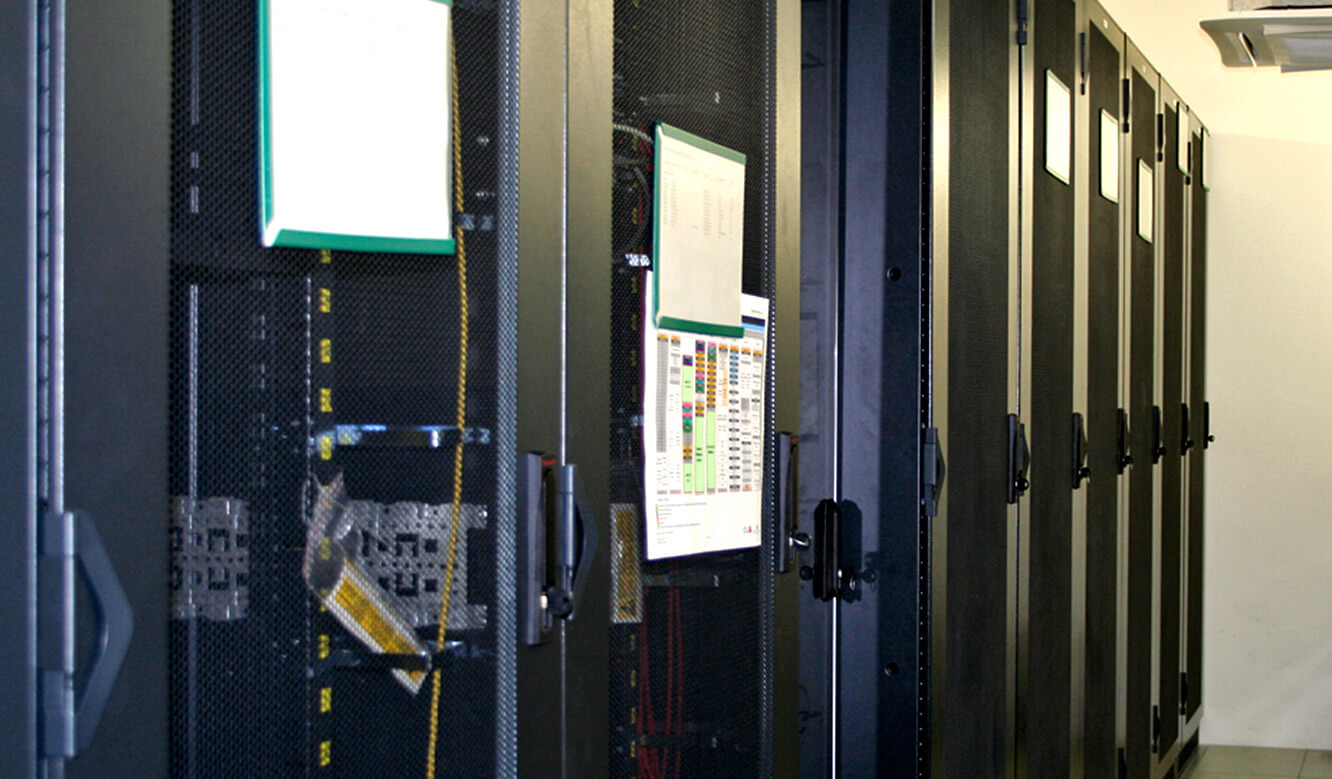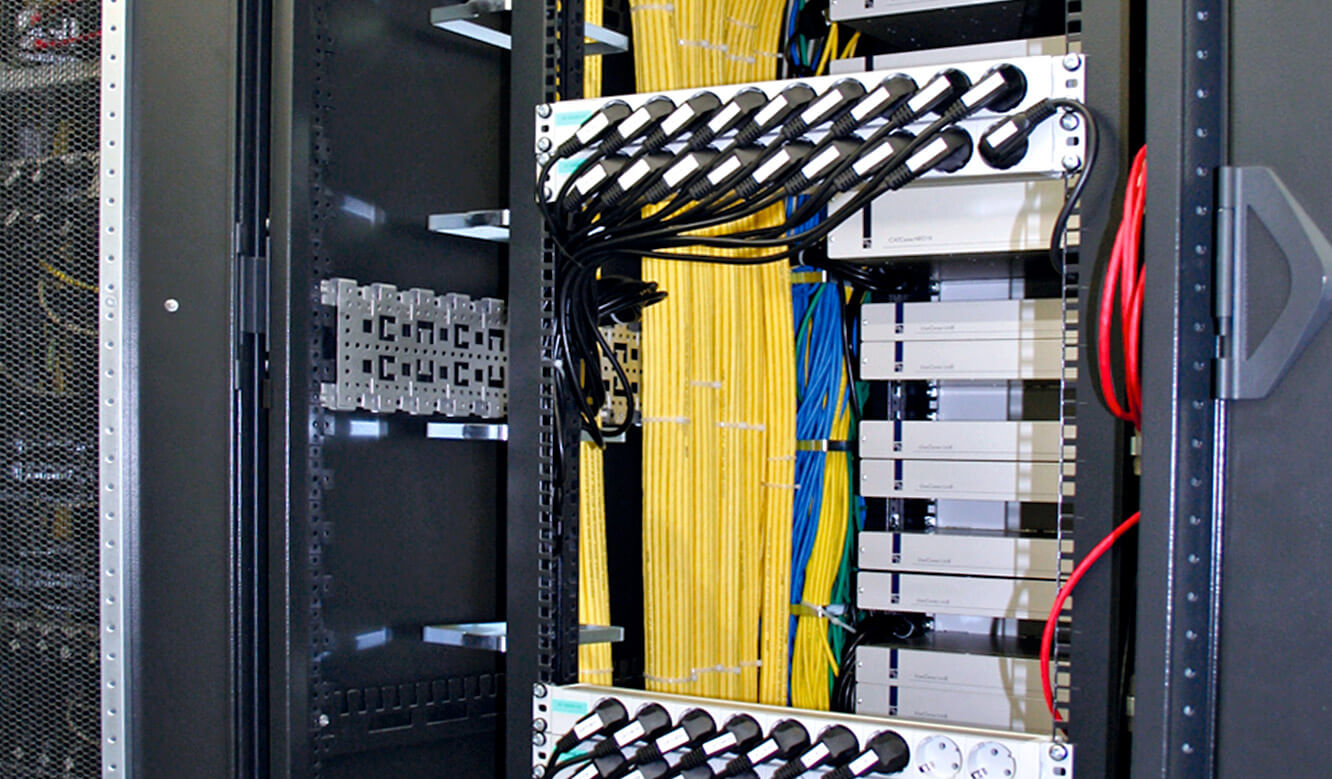 Photo 1 | Straßenverkehrsamt Frankfurt am Main: new integrated overall traffic control center
Photo 2 | Road Traffic Office Frankfurt am Main: workplace with view of the large display wall, consisting of 14 rear projection cubes
Photo 3 | Frankfurt am Main Road Traffic Office: The keyboard/video/mouse receivers (KVM) at the workstations
Photo 4 | Road Traffic Office Frankfurt am Main: The technical room for the remote installation of the workplace computers
Photo 5 | Road Traffic Office Frankfurt am Main: KVM switches and KVM transmitters in the technical room
Main metropolis makes mobile
"Everything is running excellently and absolutely reliably" – this is the conclusion of Reiner Drexler, responsible for planning and realisation of traffic engineering projects of Straßenverkehrsamt Frankfurt am Main. With forward-looking technology, the Hessian metropolis is sending clear signals for effective, inner-city traffic management. The specialists from JST not only took over the planning of the new integrated overall traffic control center (IGLZ), but also accompanied all HOAI service phases.
Many German capitals are threatened by traffic gridlock – making it all the more important to be able to intervene quickly and efficiently in exceptional situations. In Frankfurt, this is carried out by a team of trained experts who actually have almost everything in view in the new IGLZ: Via a video system, 80 cameras record the traffic situation in the Main metropolis, enabling the individual operator to react immediately in the event of an accident or increased traffic volume caused by an event, for example, and to direct the traffic flow accordingly.
Together with Sachraten manager Reiner Drexler, the JST team created the prerequisites for this: from the planning of the architecture and furnishing to the technical parts, such as the large display wall based on cube rear projection, computer relocation and a very extensive KVM matrix. "This requires really experienced planners who are one hundred percent familiar with the individual components," says traffic expert Drexler. Defining the individual trades with each interface precisely and linking them to the existing traffic computers was one of the major challenges in this project, Drexler continues.
Thanks to the perfect interplay of the partners involved, the City of Frankfurt is on a direct path to its declared goal of increasing the efficiency of the existing traffic network and reducing future investment costs in the area of traffic computer systems with the construction of the new integrated overall traffic control center. IGLZ has also optimised system availability through the redundant design of almost all components and at the same time increased the efficiency of the control center personnel.
Reference projects of JST (selection)