The ECC - Enterprice Command Center - of Volkswagen Aktiengesellschaft in Wolfsburg works with a new large-screen LCD monitor wall
In the Enterprise Command Center (ECC), mainframe, servers and networks are monitored and controlled in 7/24-hour operation. JST carried out the room planning and delivery of the special furniture for the IT control center.
The IT environment of the Volkswagen Group is very complex. A screen wall measuring almost 14 square metres provides the necessary overview. JST received an order from Volkswagen to replace an existing large display wall consisting of rear projection cubes (see picture above) with a new LCD monitor wall (see picture below).
The reasons for the technology change were the much higher brightness and resolution (more image sharpness), the lower running costs and the improved energy efficiency. Volkswagen placed particular emphasis on the intelligent control of the large screen. The new installation ensures that the incidents of the various systems management systems in use are displayed at the right time and in the right place on the large display wall. This will enable the ECC team to identify imminent faults and their interdependencies even faster.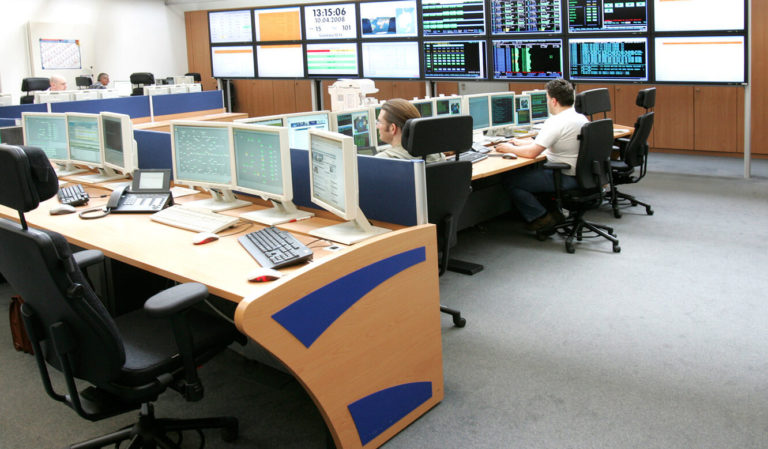 Reference projects of JST (selection)