Client:

Category: IT control station
Critical infrastructures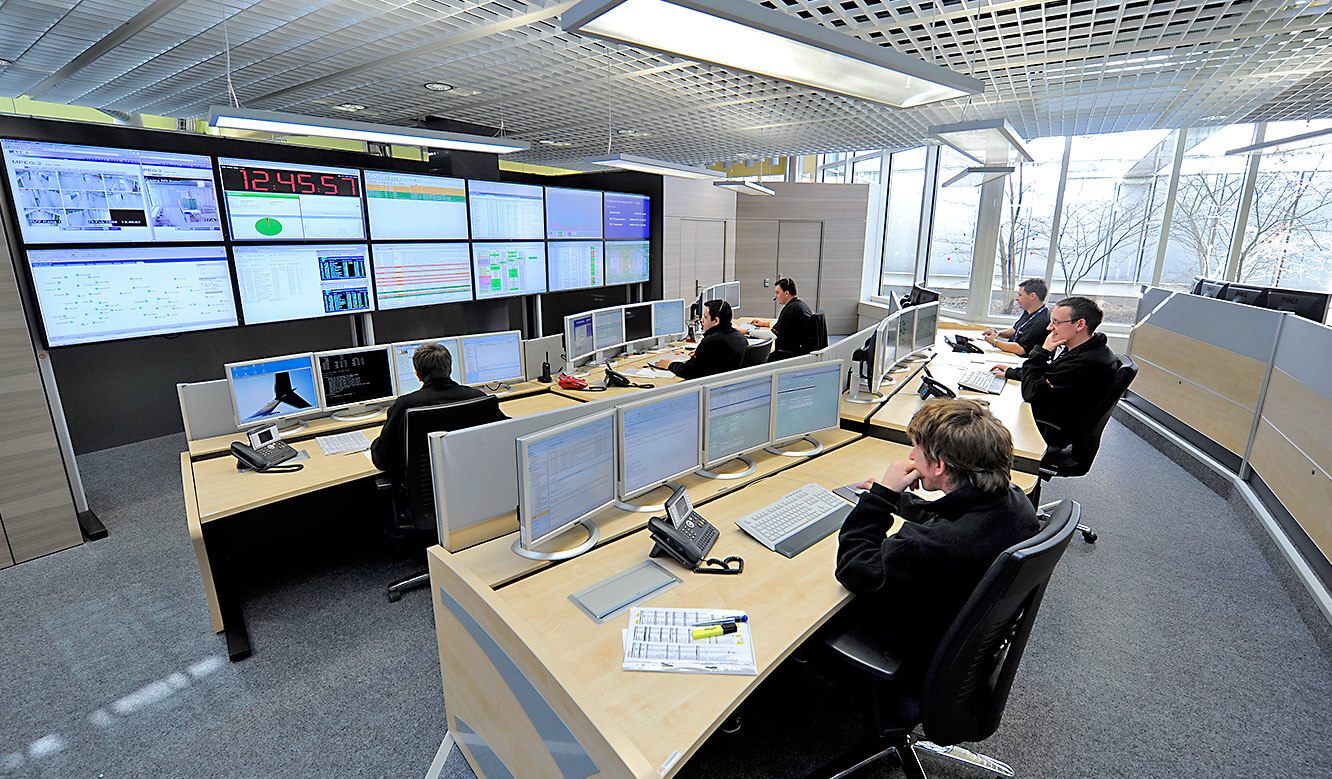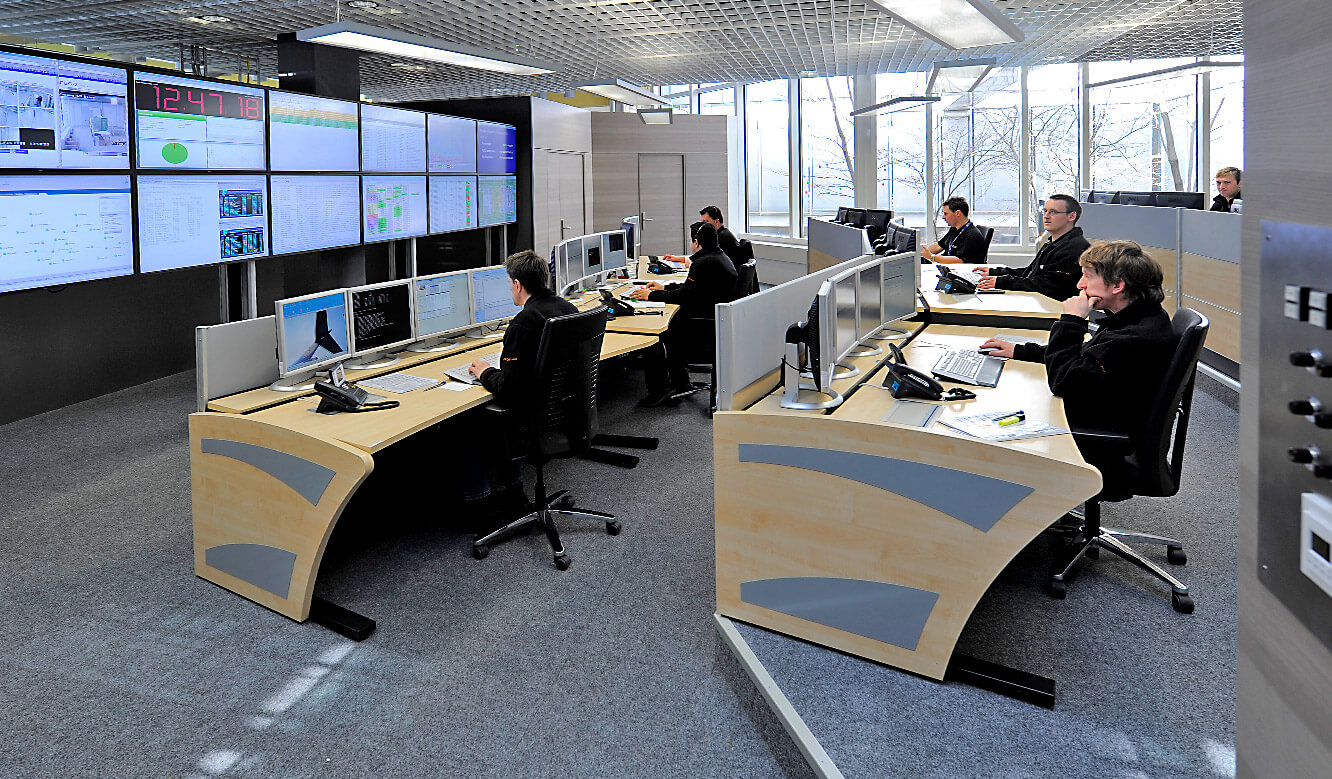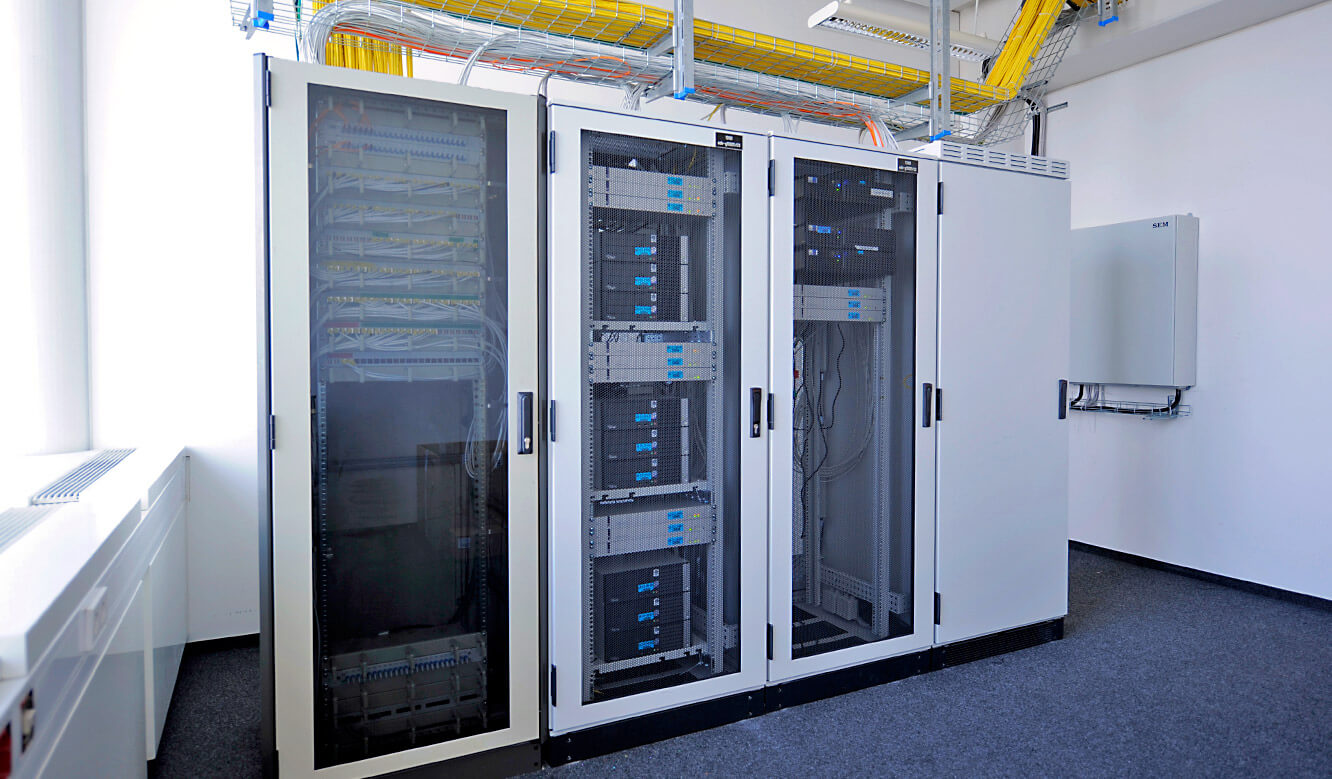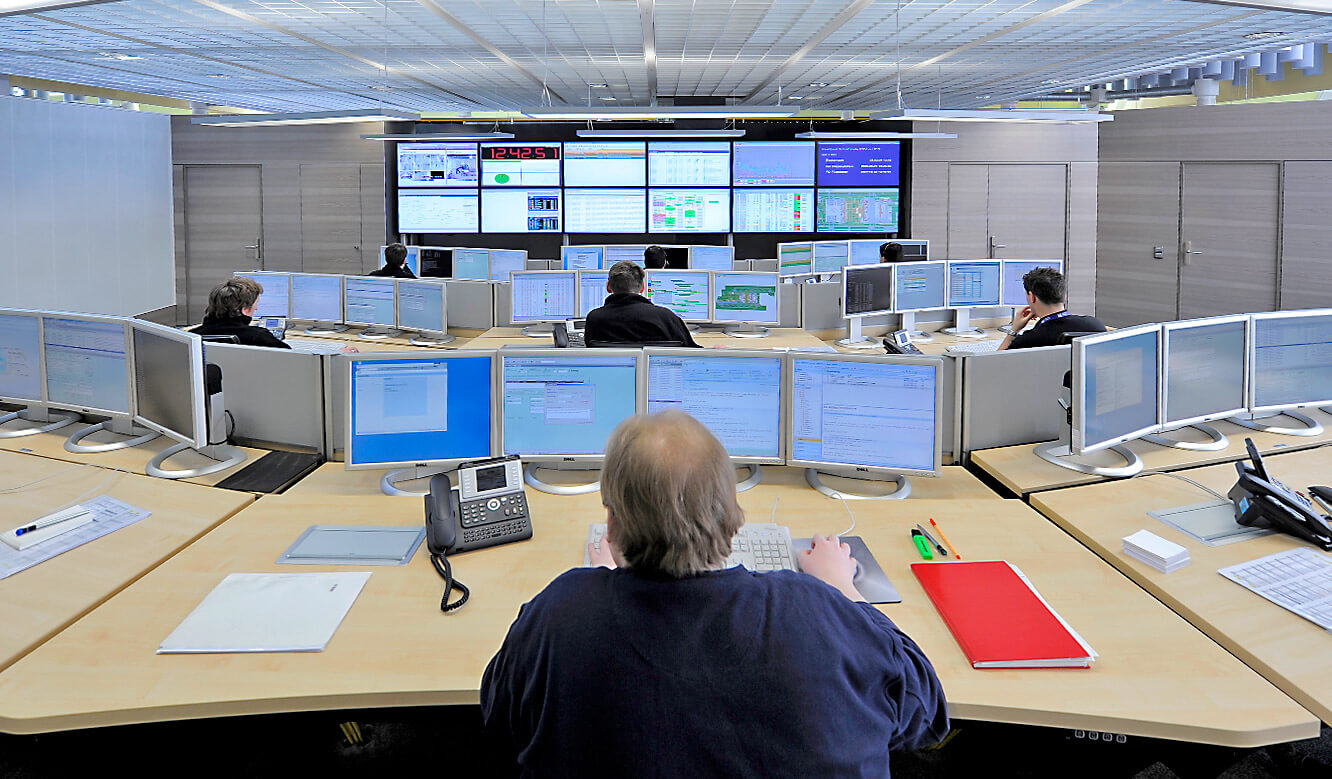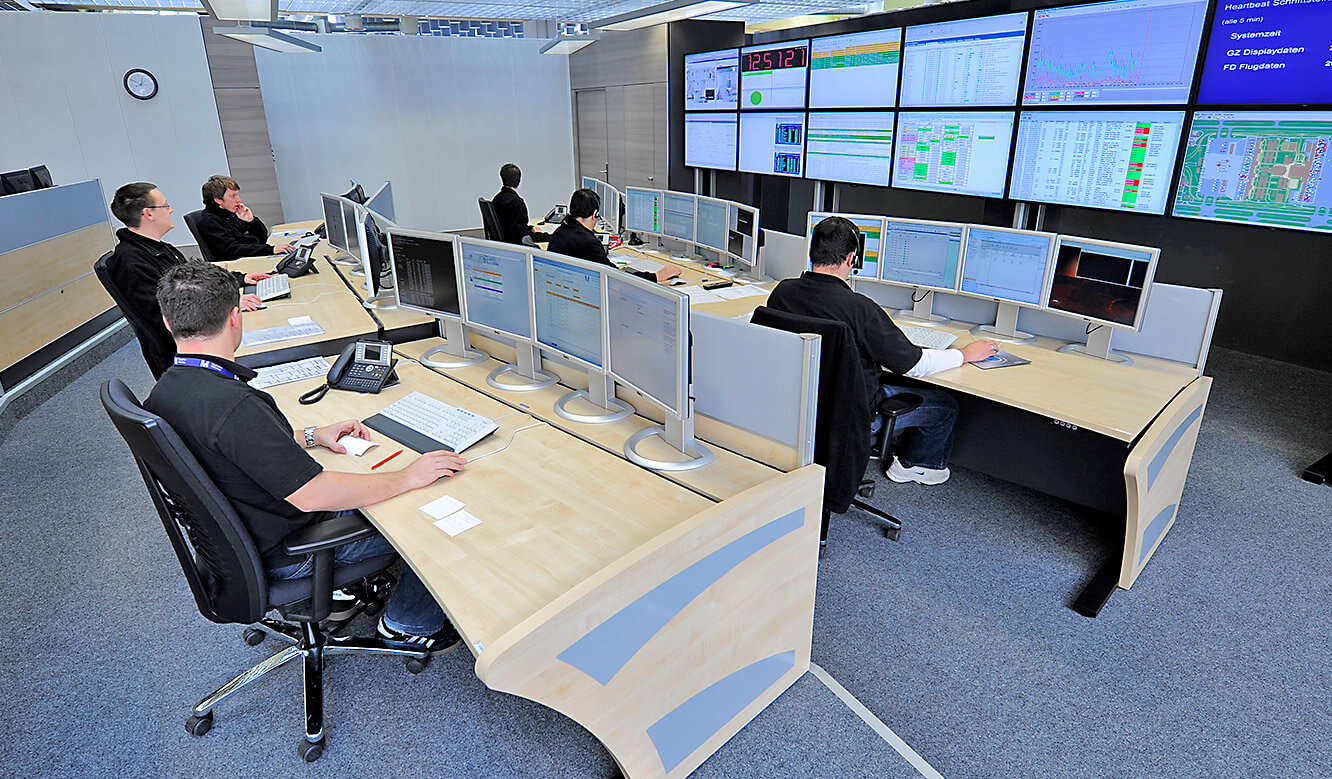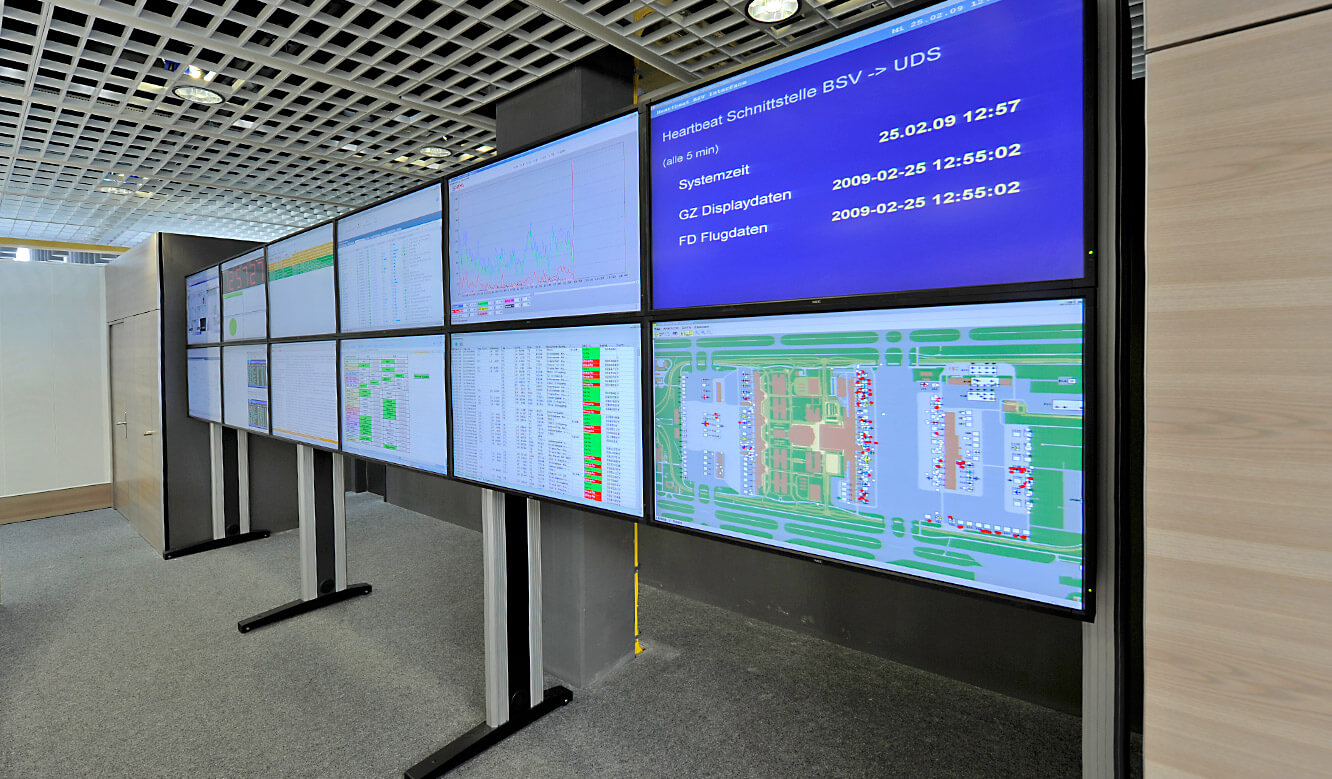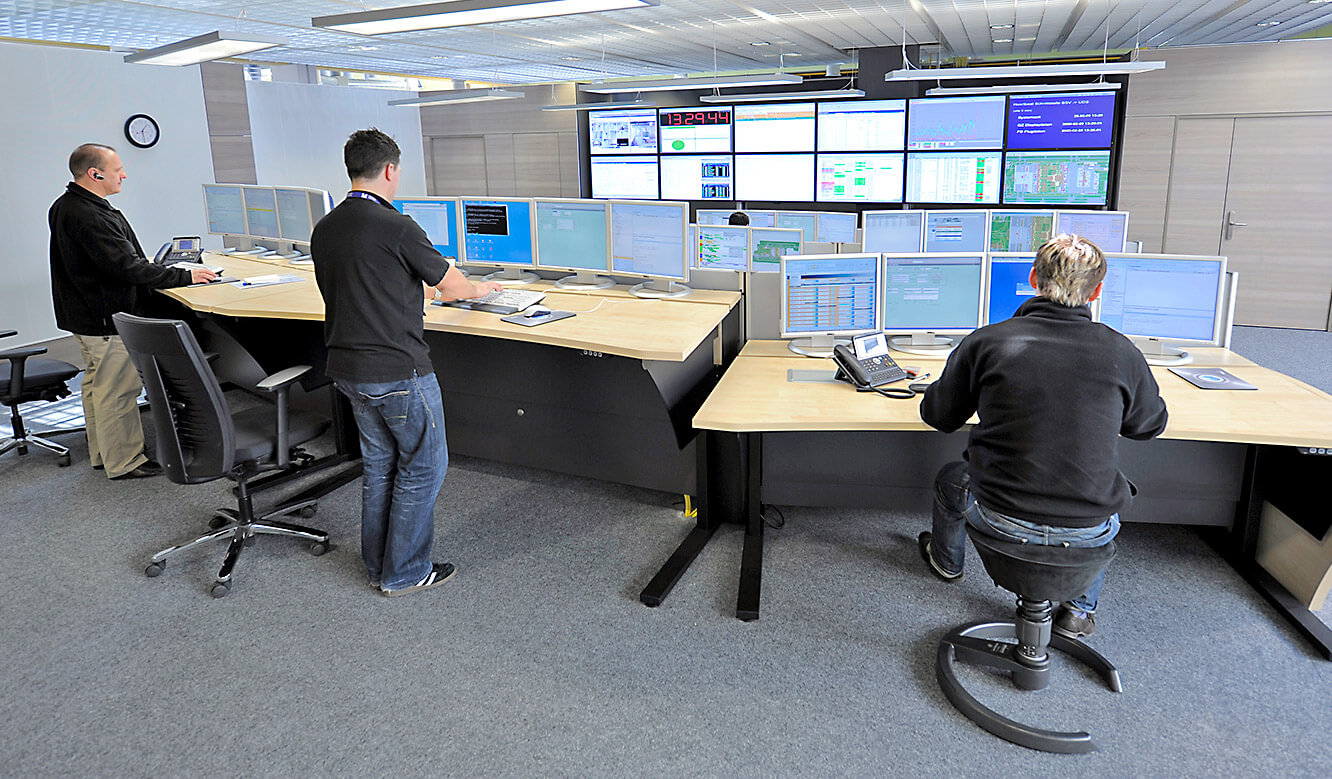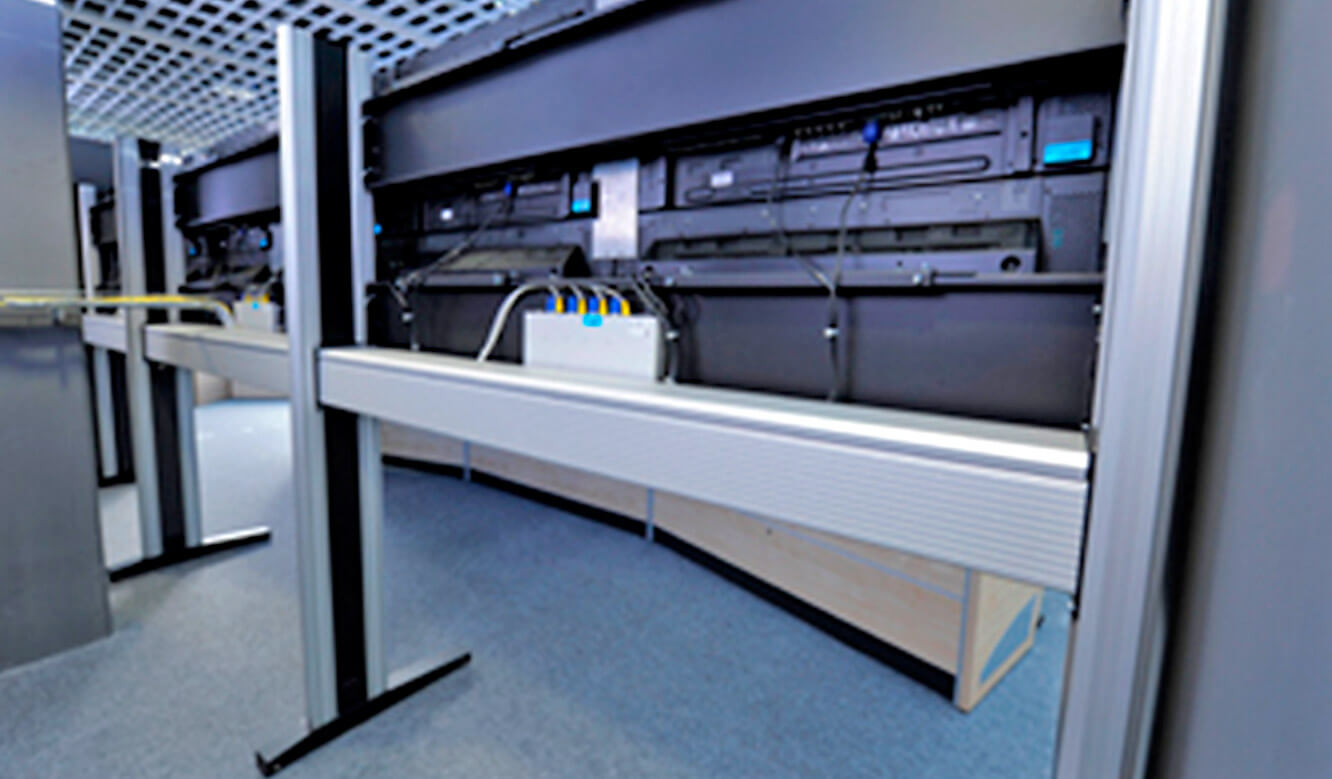 Photo 1 | Munich Airport: IT control center of JST
Photo 2 | Munich Airport IT control center: Staff at the operator workstations
Photo 3 | Munich Airport IT control center: Technology outsourced to a separate room
Photo 4 | Munich Airport IT control center: View from the operator desk to the large display wall
Photo 5 | Munich Airport IT control center: Ergonomic furniture from JST
Photo 6 | Munich Airport IT control center: large display wall
Photo 7 | Munich Airport IT control center: Height-adjustable operator workstations
Photo 8 | Munich Airport IT control center: Large display wall technology
New IT control center for Munich Airport
In 2006, Munich Airport was the only airport in the world to receive ISO 20000 certification. This confirms the excellent IT service quality. Now the IT control center has also been renewed and optimised. In December 2008 the new heart of the airport IT was put into operation. The planning and implementation was supported by Jungmann Systemtechnik (JST).
Complex IT systems in 24-hour operation can be found in many places today. However, especially at airports, it is not least the passengers who depend on the trouble-free functioning of IT services. Munich Airport has thus been using ITIL (IT Infrastructure Library), a collection of recommendations for IT service management, for some time now.
The orientation towards this IT guideline earned the airport ISO 20000 certification, which certifies a special IT organisation. The award of this certificate is unique for an airport worldwide. To further perfect the IT solutions, the new IT control center was opened in December 2008.
This control center guarantees an almost perfect function of all IT systems and was planned and realised by Jungmann Systemtechnik. It was above all the functionality of JST products and their design that convinced Jörg Westermair, Head of Operations and Services at Munich Airport, of JST.
JST specialises in the planning and equipping of data centers and control rooms. In addition to intelligent software solutions and large display systems, JST also supplies ergonomic furniture for the control center. At Munich Airport, too, employees at the new Service Desk have been sitting at ergonomically shaped tables since December.
These are arranged one behind the other on pedestals so that every employee has a clear view of the central large display system. The PCs of the individual workstations were moved to a separate room, so that neither heat nor unpleasant noises affect the work in the IT center.
This optimises the working atmosphere and increases the efficiency of the employees. "From the very first day, the employees felt as if they had never worked anywhere else" is how Jörg Westermair describes the acceptance of the new service desk.
If everything runs smoothly at the airport, things are quiet in the new IT control center too. Countless processes at the airport, such as the complete flight handling from baggage check-in to departure, are controlled by IT. However, these processes usually run automatically and one employee alone monitors around 450 servers. Clear large screen systems are thus indispensable.
However, if a malfunction does occur in the complex systems, the employees of the service desk are needed. A fault can be reported around the clock by calling "333", the number of the fault reporting center. "We then try to achieve a high first solution rate within the framework of first level support, i.e. the first fault level, i.e. to clear faults as quickly as possible," reports Jörg Westermair. And should a crisis scenario occur – the Munich-based company has also made provisions for this case: "We have thought of fail-safe operation everywhere, but if the control center were no longer functional, for example due to a fire, we still have a backup control center that we can fall back on in an emergency," says Westermair.
Reference projects of JST (selection)